Top 10 Veterinary Colleges Announced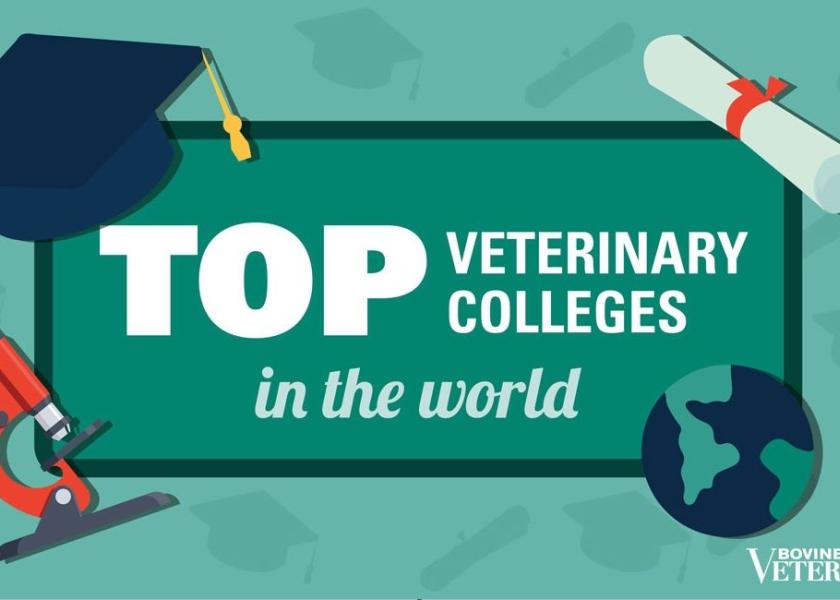 If you and friends enjoy bantering about which college of veterinary medicine is best, a new report will simply add more fuel to your conversational fire.
London-based Quacquarelli Symonds (QS) announced its inaugural ranking of the world's best veterinary colleges in March. At No. 1 globally is the University of California-Davis. Two additional U.S.-based schools round out the top 10, with the remaining seven located in Canada, Denmark, Netherlands, Switzerland and the United Kingdom (UK), respectively. See the complete listing below.
QS says the rankings are based on four factors: academic reputation, employer reputation, research citations and H-index. The latter, QS says, "is a way of measuring both the productivity and impact of the published work of a scientist or scholar."
QS bills itself as the "world's leading provider of services, analytics and insight to the global higher education sector." The rankings were announced in partnership with Elsevier, a Dutch publishing and analytics company. More information on the methodology is available at topuniversities.com.
 
Top 10 Veterinary Colleges
#1. University of California-Davis
#2. University of London-UK
#3. Cornell University
#4. Utrecht University-Netherlands
#5. University of Guelph-Canada
#6. University of Edinburgh-UK
#7. University of Cambridge-UK
#8. Michigan State University (tie)
#8. Vets Faculty-Switzerland (tie)
#10. University of Copenhagen-Denmark
Other U.S. schools QS says are of interest:
The Ohio State University
University of Minnesota
University of Pennsylvania
Colorado State University
North Carolina State University
University of Wisconsin-Madison
Iowa State University