Pinkeye Case Studies Show Advantages Of Custom-Made Vaccines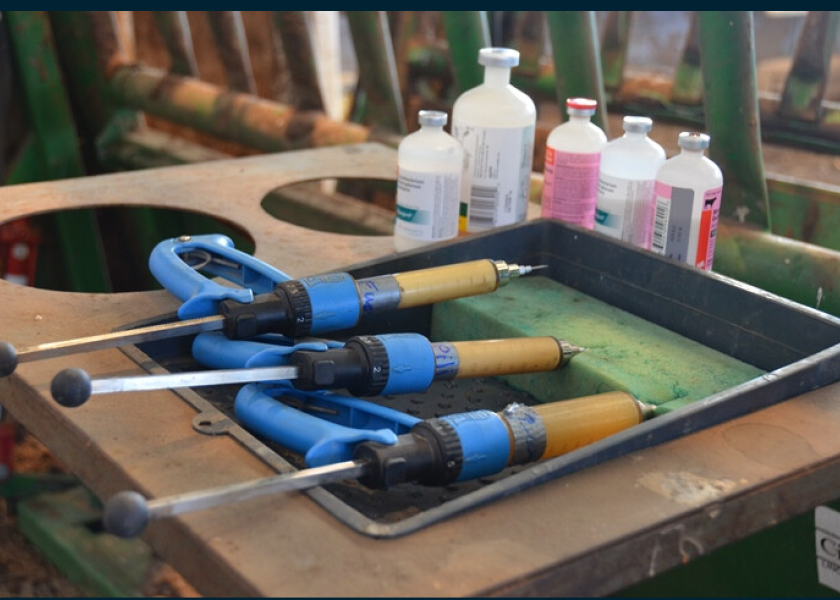 This article was developed by Newport Laboratories, a Boehringer Ingelheim owned company.
As emerging species of pinkeye bacteria become more prevalent, practitioners and producers turn to new solutions to control challenging outbreaks and minimize antibiotic use. Jason Shumaker, DVM, MS, technical service veterinarian at Newport Laboratories, Inc., shares how dairy and beef operations can use diagnostics to strengthen pinkeye prevention protocols.
"When clients are dealing with more complex disease challenges, there may not always be commercial vaccines available that protect against all strains or antigenic variations of pinkeye-causing pathogens," says Shumaker.
Newport Labs uses diagnostics to identify the species and the strains producers are dealing with, and use that information to develop custom-made vaccines specifically targeted at those species and strains.  
"We can track the variations of pinkeye cases within a specific herd from season to season, year after year," Shumaker says. "Then we use algorithms to create cross protection for the whole spectrum of strains present in a herd."
Ongoing diagnostics help beef producers control pinkeye
"I started using custom-made vaccines after one producer experienced a costly and severe pinkeye outbreak," says Mac Wilt, DVM, a veterinarian at Paris Veterinary Clinic in Paris, Mo. "As I continued to see the same bugs across the different herds I worked with, I implemented a regional autogenous vaccine program to broaden coverage."
Wilt works with producers year-round to keep pinkeye incidence rates low. If the number of cases rises, he requests a free Diagnostics Shipping Kit from Newport Labs that includes swabs and insulated shipping containers to ship new samples for testing.
After the diagnostics team is finished isolating the bacteria, and identifying and reporting results, a Newport Labs technical service veterinarian works with the herd veterinarian to select the most appropriate solution for the herd.
"Continuous diagnostics ensures we are fighting against the right bugs at the right time," Wilt says. "I've been working with cow-calf operations for 40 years, and custom-made vaccines have proven to be the best solution for battling ongoing pinkeye challenges."
Dairy grapples with emerging pathogens
Sarah Giebel, DVM, a veterinarian who works primarily with dairy calf ranches in the Texas panhandle, has also had success controlling pinkeye using custom-made vaccines with a one-dose adjuvant.
"It's common for dairies to have issues with bugs that aren't typically in commercial vaccines," Giebel says. "We started seeing herds that were infected by Moraxella bovis, Moraxella bovoculi and Mycoplasma bovoculi all at once."
After switching an 85,000-head ranch to a custom-made vaccine, Giebel saw major improvements in reducing pinkeye cases.
"With diagnostics, we were able to formulate a herd-specific vaccine to prevent pinkeye and our incidence rates dropped by over 35 percent," Giebel adds.
Custom-made vaccines make a difference
A proactive, preventative approach to pinkeye using custom-made vaccines may help minimize outbreaks and reduce the number of cattle needing antibiotic treatment. At the same time, vaccination is just one part of pinkeye control; it's still important to review biosecurity protocols unrelated to vaccines such as fly control, dust reduction and closing herds.
To learn how custom-made vaccines could help solve your or your clients' herd-health challenges, contact your Boehringer Ingelheim representative or visit NewportLabs.com.
The Critical Role Diagnostics Play In Cattle Disease Control
Advanced Diagnostics Help Battle Evolving Pinkeye Challenges