Sponsored
The Critical Role Diagnostics Play In Cattle Disease Control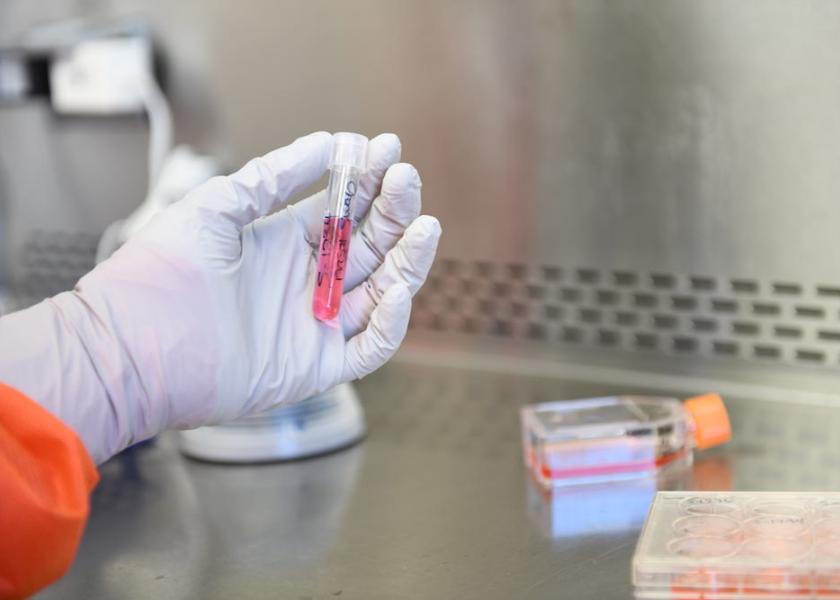 This article was developed by Newport Laboratories, a Boehringer Ingelheim owned company.
Although cattle diseases such as pinkeye, scours, bovine respiratory disease and pneumonia can seem relatively straightforward and easy to manage, there often isn't a "one size fits all" solution. Controlling disease outbreaks in cattle herds becomes more challenging as emerging species, strains or antigenic variations of pathogens arise, and can become more aggressive than those that were once predominant. Luckily, there are powerful diagnostic tools that can identify disease challenges within a herd, and ultimately help lead to a solution.
"When a vaccinated herd continues to experience outbreaks, it's crucial to identify the precise species and strains of pathogens present in the herd," said Mac Wilt, DVM, a veterinarian at Paris Veterinary Clinic in Paris, Mo.
Diagnostic testing provides a scientific basis for treatments and management decisions to address diseases. In the longer term, identifying the pathogens involved helps veterinarians and producers design more effective vaccine protocols and preventive strategies.
Traditional Diagnostics Overview
"Diagnostics may be new for some practitioners and producers, leaving them hesitant to change their disease control process or concerned they won't be able to gather valuable information in a timely manner," said Jason Shumaker, DVM, MS, technical service veterinarian at Newport Laboratories, Inc. "However, the quality of diagnostics has dramatically improved within the last five to 10 years, providing faster turnaround times and more in-depth results."
Many veterinarians are used to traditional diagnostics such as bacterial culture tests. In this process, the veterinarian will collect a sample from infected tissue. The sample is then sent to a laboratory for testing, where it is put in an environment in which the bacteria can grow, helping diagnosticians identify what is causing the infection. 
Polymerase chain reaction (PCR) is also a common diagnostic test used for amplifying DNA and testing for different bacteria and viruses.
A Sneak Peek into Advanced Diagnostics
"At Newport Laboratories, we pride ourselves in using cutting-edge, advanced diagnostics to get as much information as we can into the hands of the veterinarian and their clients," said Dr. Shumaker.
Whole genome sequencing is a powerful diagnostic tool that determines the "genetic blueprint" of an organism's DNA. This process assists scientists in discovering how pathogens overcome natural barriers to cause disease and how to stop them. Whole genome sequencing also helps identify emerging pathogens, mutations and mixed infections.
By developing gene sequences for common bovine pathogens such as Moraxella bovis, Moraxella bovoculi, Mycoplasma bovis, Mycoplasma bovoculi, rotavirus, coronavirus, and Histophilus somni, Dr. Shumaker said Newport Laboratories can dive deeper into those organisms to track and identify strain variation, which helps producers stay ahead of the diseases that impact their bottom line.
The End Result
"Diagnostic testing has saved many clients from having to battle complex disease outbreaks within their herds year after year," said Dr. Wilt, who works beef cattle in Missouri. "Through diagnostics, we are able to learn what pathogens are most prevalent and design a more effective vaccine protocol."
Depending on what pathogens are present in a herd, diagnostics can help point practitioners to the most appropriate commercial vaccine for disease control. However, there may not always be commercial vaccines available for those pathogens.
If a client is dealing with more complex disease challenges, Newport Laboratories can use diagnostics to tell them the species and the strains they're dealing with, and use that information to develop a custom-made vaccine specifically targeted at those species and strains.
To learn how diagnostics could help solve your or your clients' herd-health challenges, or to request a free diagnostic shipping kit to begin the process, contact your Boehringer Ingelheim representative or visit NewportLabs.com.