Re-imagine the Research Poster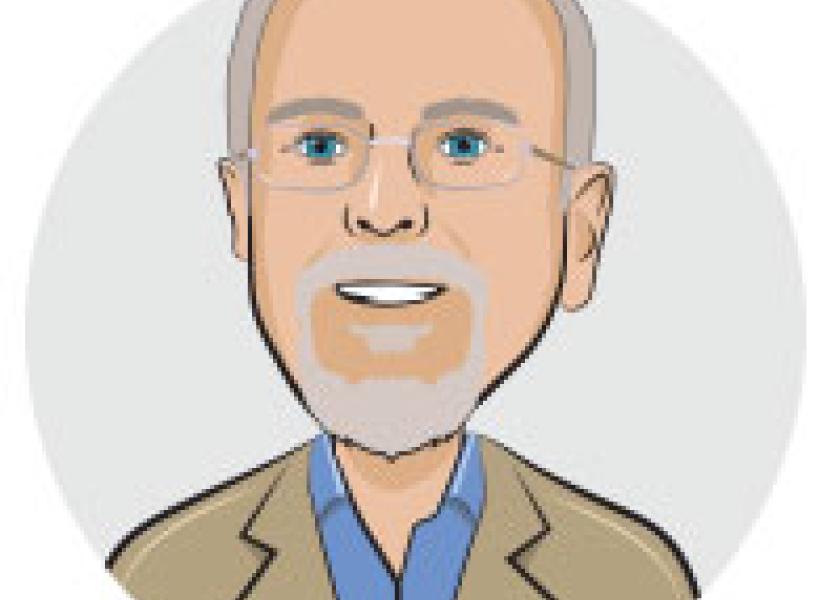 Veterinarians and animal scientists likely attend at least one or two poster sessions each year during scientific conferences, but might not learn as much as they could. The concept makes sense – researchers develop summaries of studies, which they present on poster boards, as a means of disseminating their results and stimulating discussion among their peers. But, when researchers present comprehensive summaries, like a scaled-down research report with a few graphics, each poster takes considerable time to read and the session, with dozens or even hundreds of posters, becomes overwhelming to attendees.
Mike Morrison, a doctoral student in psychology at Michigan State University, recognized that the standard poster format limits the ability of attendees to glean useful information from poster sessions. Valuable research, he believes, might not achieve its potential contribution because of inefficient presentation at poster sessions.
Morrison decided to take a fresh look at poster formats, emphasizing simplicity, clear graphics, a succinct summary sentence and a means to easily access the full report if desired.
His design, featured recently on National Public Radio, places a summary sentence of the study's key finding in large type in the center of the poster. On either side, the redesigned poster includes a short description of the study's goals, methods and results. A large QR code below the summary statement allows interested readers to easily access the full research report using their mobile devices.
Morrison also created an animated video illustrating the benefits of his design, and provides templates for researchers interested in creating posters based on the concept. He believes the design will allow more efficient dialog and dissemination of ideas during research poster sessions, resulting in more rapid advancement of scientific innovations.
According to news reports, the design has received mostly positive reviews, and growing numbers of researchers have begun using the concept in their poster presentations.
Learn more from National Public Radio.
For more on research methods and reporting, see these articles from BovineVetOnline:
Leverage Resources in Ag Research
13 Ways to Tell Good Research from Bad
Nobel Prize Winners Call for Greater Openness in Animal Research