"Lucky Dog" Super Bowl Ad Promotes UW Vet School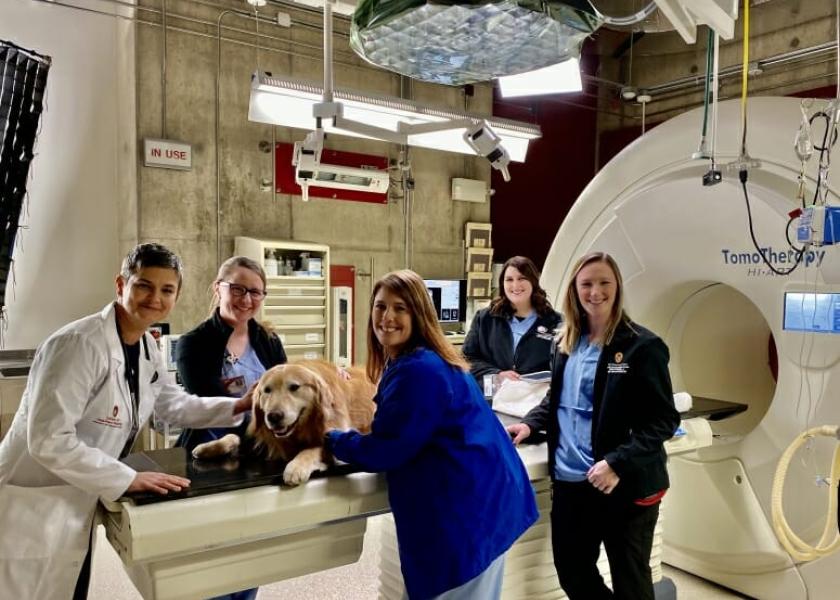 This Sunday, viewers of Super Bowl LIV will endure a variety of over-the-top ads for otherwise undistinguished beer, trucks, fast food, other beer, insurance plans, more trucks, politicians and even the demise of a cartoon peanut.  
But among the insipid pablum, at least one ad will stand out as different. During the second quarter, the University of Wisconsin School of Veterinary Medicine will air a 30-second promotion valued at $6 million. The ad will encourage the game's estimated 100 million viewers to consider donating to the veterinary school to fund research into life-saving treatments for companion animals. The UW vet school, of course, also houses a robust and highly regarded food-animal component, particularly in dairy medicine.
The story behind the ad, titled "Lucky Dog" begins with WeatherTech founder and CEO David MacNeil, whose golden retriever Scout was diagnosed last summer with a cancerous tumor on his heart and hemangiosarcoma, an aggressive cancer of blood vessel walls. Scout's prognosis was very poor. MacNeil, determined to do whatever possible to save Scout, took him to the UW Veterinary Hospital for assessment and treatment.
Scout's cutting-edge treatments, involving courses of chemotherapy, radiation therapy and immunotherapy, began in July, and by September, the tumor was 90 percent smaller than its original size. Today, Scout's heart tumor has all but disappeared, according to a UW release.
The release notes that the ad "follows Scout's journey as a cancer survivor, celebrates the work being done at the UW School of Veterinary Medicine, and encourages viewers to donate to the school's cancer research efforts at weathertech.com/donate."