New Dairy Care365 Biocontainment Training Module Available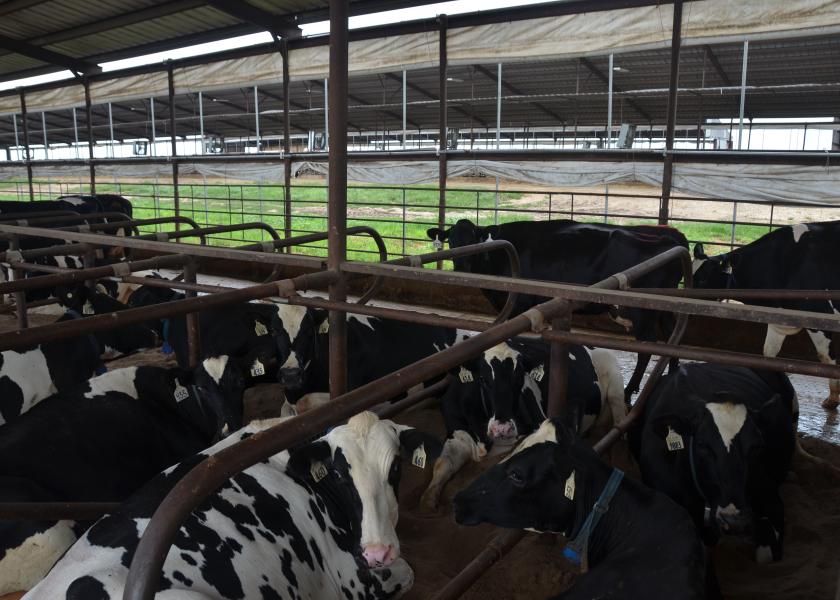 Merck Animal Health announces the release of its next Dairy Care365 training module on biocontainment. This is the second module of a two-part bioawareism series featuring biosecurity expert Danelle Bickett-Weddle, DVM, Iowa State University College of Veterinary Medicine. The module focuses on strategies to prevent diseases from spreading within a dairy operation, known as biocontainment. More specifically, the module contains best practices to follow to assure animals have fewer disease challenges that impact health, productivity and profitability.  
    Topics include: biocontainment basics, maternity and calf areas, hospital pen management, quarantine for newly introduced animals, feed and water quality, and selecting and using disinfectants. By implementing practices described in the module, the spread of disease is minimized and the risk of cattle and humans being exposed to potentially harmful substances like salmonella and E. coli is reduced.
    "The coronavirus pandemic has brought on-farm biosecurity more to the forefront," says Todd Bilby, Ph.D., associate director of ruminant technical services, Merck Animal Health. "Prevention of disease spread is essential to the sustainability of any dairy farm. This bioawareism series is a holistic approach to minimize effects of infectious agents by focusing on disease threats from both outside and within the farm, and also relying on concepts of separation, vaccination and cleanliness. Our goal with this biocontainment module is to provide farms with tools that aid in training employees on best practices to minimize disease spread within the dairy."
Easy-to-Execute Practices
    As the associate director of the Center for Food Security and Public Health, Dr. Bickett-Weddle is well respected across the globe for her research and teachings on disease preparedness and prevention.
    "This training module will help producers and veterinarians identify where they should be using best practices to assure a healthy herd, as well as where more attention to detail is needed," says Bickett-Weddle. "Prevention of disease is the most efficient method of keeping dairies productive, which is the overarching theme of the easy-to-implement biocontainment practices described in the training module."
    One of the most important aspects from the module focuses on the significance of separation. This tactic is effective in preventing the spread of disease when boundaries are respected, which starts at the perimeter of the farm. Planning the order of daily chores on farms – handling the youngest animals first and newly introduced animals last – is discussed. It covers the importance of establishing protocols when sick or lame animals can return to their regular pens, as well as how feed is handled to minimize its exposure to disease-causing pathogens. Providing cows with high-quality, fresh, clean feed and water is also emphasized.
    The module describes the important role that vaccinations and treatments hold as part of a biocontainment plan to enhance cattle health. Proper cleaning and disinfection procedures to prevent the spread of disease – or to use after a disease outbreak – are also taught.
The training is offered as a 15-minute module in English or as a 20-minute module in  Spanish. The video training module is followed with interactive questions to reinforce the key learnings. With at least 80% correct answers, a personalized certificate of completion can be printed and awarded to the participant. A standard operating procedures template is also included with the module for managers to use alongside their veterinarian to build protocols.
The Full Dairy Care365 Training Series
From your computer or mobile device, the animal care training is easy to access 24 hours a day. If accessing from your phone or tablet, you'll be prompted to download the Go.Learn app and then to type in Training.DairyCare365.com to register or login to the website.
Each training module includes:
•    Best practices from animal care experts in video format
•    Quizzes to reinforce key learnings
•    Certificates of completion to document training
•    Guidelines and templates for developing standard operating procedures
Available in English and Spanish, there are eight module topics about animal handling, calf care, emergency care and bioawareism. Visit DairyCare365.com to learn more about the program or go directly to Training.DairyCare365.com to start training.