DCHA returns to Madison for 2019 annual conference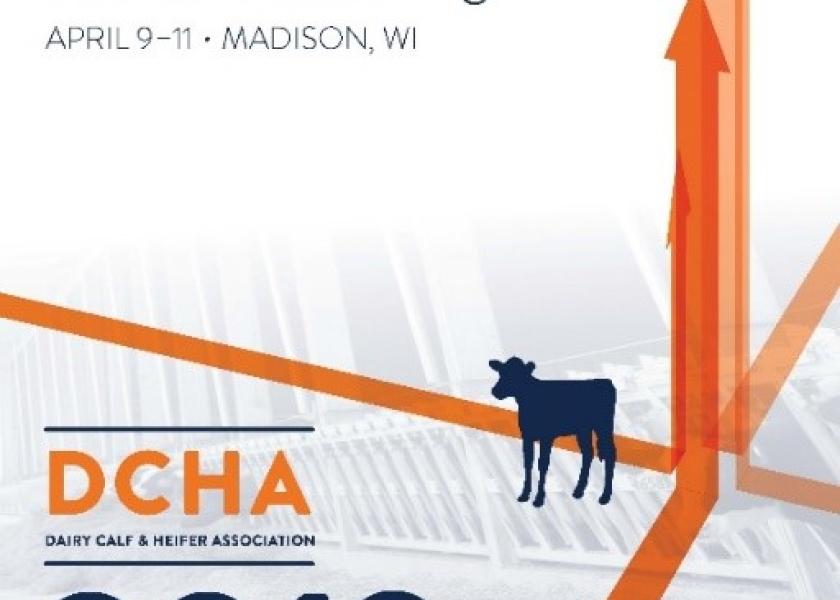 Registration is now open for the 2019 Dairy Calf & Heifer Association (DCHA) Annual Conference, April 9-11, at the Madison Marriott West, Middleton, Wis. With a conference theme of "Joining forces. Reaching higher." attendees will gain insights on strategic management strategies that will help enhance their calf and heifer business enterprises.
"The agenda is full of innovative topics and new speakers that will give attendees valuable information to take back to their operations," said Tamilee Nennich, DCHA Annual Conference co-chair and secretary/treasurer. "This year's conference is once again going to focus on bringing the best and most recent information for raising dairy calves and heifers," she added. "Additionally, it will be a great time to step back from the stress of the dairy industry to focus on some enjoyable aspects of raising calves and heifers."
Producer panels, presentations and breakout sessions will feature timely, care- and profit-enhancing topics, such as heifer-raising economics, milk replacers, biosecurity, genomics and labor management. The conference will also include on-farm and industry tours, along with hands-on learning experiences.
To view the conference agenda, go to: http://bit.ly/DCHA19. Click the "Register Now" tab to register.
The Dairy Calf and Heifer Association (www.calfandheifer.org) was founded in 1996 based on the mission to help dairy producers, calf managers and those professionally focused on the growth and management of dairy calves and heifers. With a national membership of producers, allied industries and research leaders, DCHA seeks to provide the industry's standards for profitability, performance and leadership, serving as a catalyst to help members improve the vitality and viability of their individual efforts and that of their business.