AABP Meets New Challenges for 2019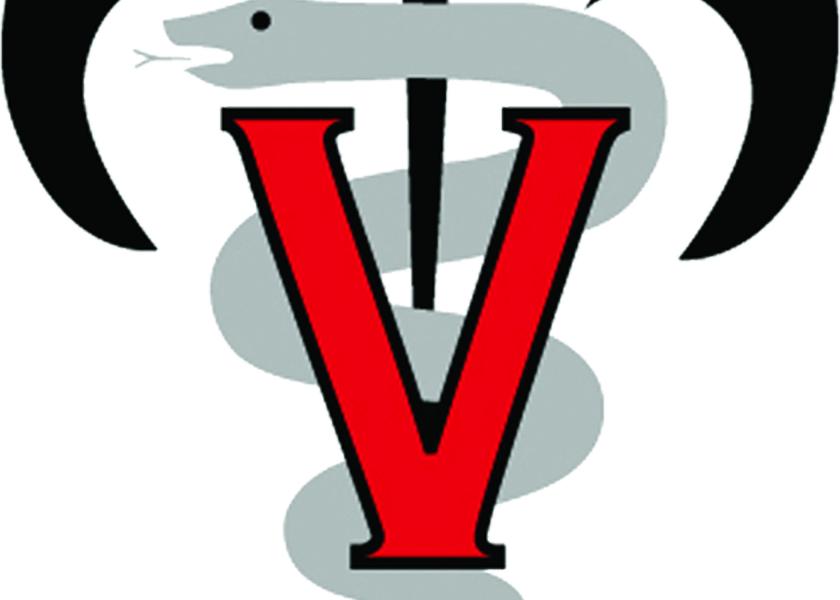 The American Association of Bovine Practitioners (AABP) plans a variety of initiatives and activities for 2019. Part 1 of this series outlined the upcoming AABP Practice Analysis Workshops, priorities for the Food Animal Educators Task Force, the AABP Position Statement on animals raised without antibiotics, guidelines for preventing ceftiofur residues and activities of the AABP Foundation.
This article outlines upcoming continuing-education opportunities, including the 52nd annual AABP Conference and the second Recent Veterinary Graduate Conference.
AABP Recent Veterinary Graduate Conference
In 2018, AABP held its first AABP Recent Veterinary Graduate Conference in response to the need for the recent graduate demographic to have CE and networking more targeted to their stage of practice. The successful 2018 program, developed by a program committee who were seven or fewer years out of practice, was well-received by attendees, and the decision was made to continue the conference in 2019. The 2019 conference, with the theme of "Break Through to Excellence", will be held Feb. 7-9 in Columbus, Ohio.
Program Chair Dr. Jessica Simons says, "This year at the AABP Recent Veterinary Graduate Conference we will be highlighting practice building, buy in, and business skills on top of the dairy and beef sessions. After thoroughly reviewing the feedback from last year, the program committee has worked on improving the content of the meeting focusing on the direct needs of recent graduates."
Simons adds, "One of our goals for the content of the conference is to offer CE that can be immediately and practically applied by new veterinarians upon returning home from the conference. We have reached out to a diverse group of speakers, specifically targeting those who fall into the demographic we are hoping to serve by offering this meeting." New to the 2019 conference are three preconference seminars, more clinical skills and RACE approval.
The AABP Recent Veterinary Graduate Conference recordings will be available post-conference on the AABP website.

2018 and 2019 Annual Conferences
The theme of the September, 2018 51st Annual Conference in Phoenix was "Become Indispensable." Rogers, who was the 2018 conference program chair, says, "The presentations focused on strategies for veterinarians to become absolutely necessary for their clients' success. To carry this theme one step further, AABP strives to be recognized as indispensable for all veterinarians engaged in cattle practice."
The 2018 conference attendance included 1,204 individuals including students, American Association of Small Ruminant Practitioner (AASRP) members, veterinary technicians, accompanying persons and exhibitor representatives from 115 booths in the trade show. Total attendance was 1,646 people from 16 countries. Over $331,000 in scholarships and awards was given. A video welcome from U.S. Secretary of Agriculture Dr. Sonny Perdue set the stage. Perdue is the first veterinarian to serve as the Secretary of Agriculture and the first veterinarian to serve in a U.S. presidential cabinet.
See photos, recaps and the conference newsletter in the AABP Press Room.
The 2019 52nd AABP Annual Conference will be held Sept. 12-14 in St. Louis, Mo., with the theme "Gateway to Success." 
"Our 2019 Program Committee has done a great job of pulling together continuing education sessions that will help AABP members achieve personal success in their professional careers," says AABP President-Elect and 2019 Program Chair Dr. Calvin Booker. "New to the 2019 program will be a clinical skills session, several 30-minute presentations, as well as sessions organized by the National Mastitis Council. In addition to the outstanding CE program, the conference is an excellent venue for connecting with old friends, meeting new ones, and networking with all types of people involved in bovine veterinary medicine."
Upcoming information on the 2019 52nd AABP Annual Conference will be posted at www.aabp.org under the Conference tab.
Join AABP
AABP is a membership-based, not-for-profit organization serving cattle veterinary medicine professionals (and bovine-interested veterinary students) across the United States, Canada and other countries. AABP serves society as leaders in cattle health, welfare and productivity. AABP is affiliated with the American Veterinary Medical Association and the World Association for Buiatrics.
Find out more about AABP and how to join the organization at www.aabp.org, and follow us on Facebook. Contact us at 800-COW-AABP (269-2227) or fred@aabp.org.
Read Part 1 of this series here.