New Johne's Vaccine in the Works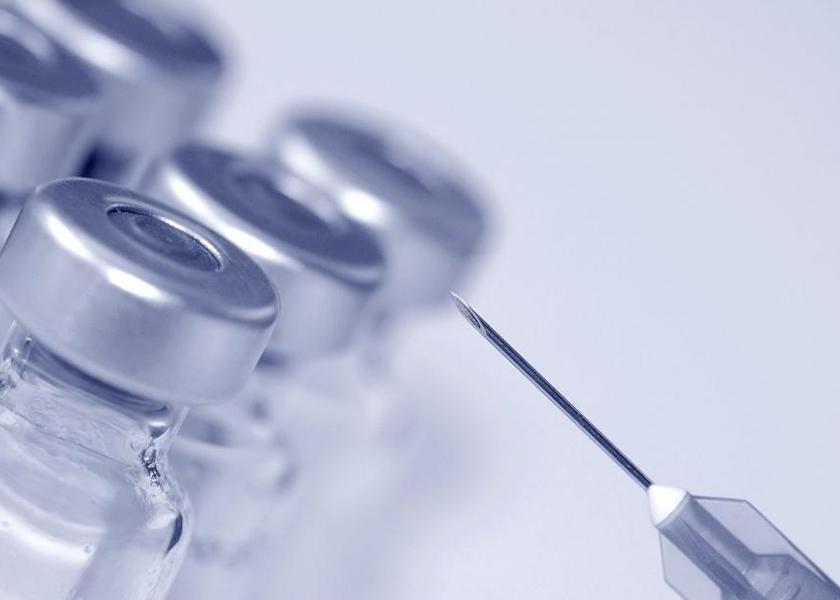 A solution to the dismal cycle of Johne's disease may be in sight, thanks to the development of a new vaccine "cocktail" to protect cattle from the insidious disease.
Scientists from the USDA's Agricultural Research Service (ARS) have developed a new, experimental vaccine to protect cattle from the bacterium that causes Johne's disease, Mycobacterium avium subsp. Paratuberculosis (MAP).
According to the Johne's Information Center at the University of Wisconsin-Madison, Johne's disease likely migrated to the United States when European settlers brought cattle with them from their native lands in the late 1800's and early 1900's.
For more than a century, U.S. dairy producers have battled the intestinal disease, which causes diarrhea, weight loss, decreased milk production, and eventual death. USDA estimates indicate that more than two-thirds of all U.S. dairy herds have at least one cow that is positive for Johne's, with prevalence approaching 100% in larger herds.
Because the age of clinical onset can vary, many cows never show obvious signs of Johne's disease in their lifetimes. But the silent nature of the disease also allows it to easily become embedded in a herd, as calves with naïve immune systems ingest the MAP bacteria that are shed via manure, colostrum and milk.
Older renditions of Johne's vaccines have been available for decades, but carried multiple drawbacks. They often triggered large injection-site blemishes. And, post-vaccination, treated animals automatically tested positive for both Johne's disease and bovine tuberculosis. So, to date, culling sick animals and basically "living with" the disease have been the main Johne's control strategies.
Vaccine cocktail shows promise
The new vaccine is based on a novel approach to disabling the MAP organism. Rather than using the whole cells of the bacterium, as has been done with past commercial vaccine formulations, USDA/ARS researchers focused on four, individual proteins within the bacterium.
When mice vaccinated with the singular proteins showed promising results by way of reduced bacterial colonization of intestinal walls and lessened fecal shedding, the researchers proceeded to the next step. They combined all four proteins into a composite vaccine "cocktail" and testing it out on calves.
The results, published in the April 2021 issue of the journal Vaccine, showed the vaccinated calves:
Were rendered immune to the disease over the course of a year of monitoring.

Did not experience blemishes at the injection site; and

Showed little to no cross-reactivity with serological tests for both Johne's disease and bovine tuberculosis.
Next in development of this promising new technology are additional efficacy trials as a path to commercial licensure and marketing. USDA officials say they, "welcome collaboration with an industry partner to explore the patented vaccine cocktail's commercial potential further."