WVC's 91st Annual Conference Hits Record High Attendance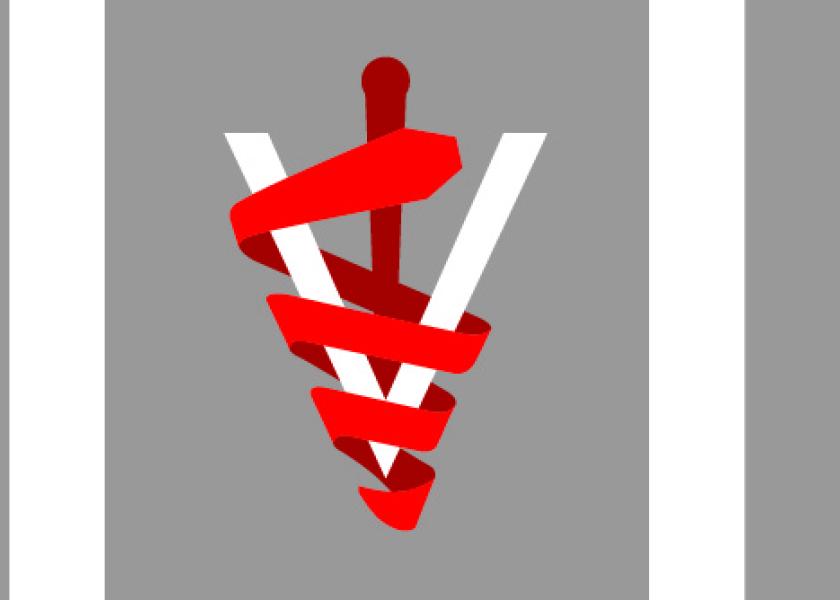 A record number of veterinary professionals descended upon Las Vegas for the WVC's 91st Annual Conference, held February 17- 20 at the Mandalay Bay Convention Center. As the year's most influential gathering of veterinary professionals and the organization's flagship event, WVC brought together a record 15,030 of the best and brightest in the veterinary profession for four impactful days of education, innovation, and collaboration, truly creating an event experience that mattered. Industry thought leaders unveiled new trends, knowledge and know-how on preventive medicine, emerging drugs and innovative treatments, operational efficiencies, financial management, staff and customer retention, among hundreds of other continuing education (CE) offerings.
Highlights encompass the expansive Exhibit Hall with over 500 of the industry's leading companies, the debut of WVC Central, an exciting and interactive organization-focused area on the show floor, new session breaks to allow participants dedicated time to explore products and services, world-class entertainment featuring Keith Urban, Mayim Bialik, and Mel Robbins, plus a multitude of sessions, intimate learning workshops, a sold-out Women's Veterinary Summit, and variety of hands-on labs at the Oquendo Center.
Individual veterinary professionals were honored at the Conference for their contributions to WVC and the profession as a whole. Don Waldron, DVM, DACVS received the WVC Distinguished Service Award for his unselfish dedication to veterinary education and the advancement of veterinary knowledge, and for his significant contribution to WVC over the years. The Dr. W. Bruce Wren Food Animal Incentive Award, which takes its name from longtime WVC Food Animal Program Manager and industry thought leader W. Bruce Wren, DVM, was awarded to five postgraduate students for demonstrating leadership in this practice area.
Another 37 third-year veterinary students and two Veterinary Technician students took home Dr. Jack Walther Leadership Awards, in recognition of their school involvement and overall leadership potential. The outcome of the WVC board elections concluded the last day of the conference with the appointment of board member Brian Poteet, DVM, MS, DACVR, ABSNM to Vicepresident. Dr. Poteet is an Associate Professor of radiology in the Department of Large Animal Medicine and Surgery at Texas A&M University, and has authored many scientific journal articles. WVC also welcomed newly elected board members Brian Darrow, DVM, BS and Thomas N. Tully, Jr., DVM, MS, DABVP, DECZM, BS, who will both serve as Directors. Dr. Darrow founded the Anamosa Veterinary Clinic, a 6-doctor mixed practice in Northeast Iowa that attends to cattle and companion animals, while Dr. Tully serves as Service Chief of the Zoological Medicine Service, School of Veterinary Medicine, at Louisiana State University.
WVC is also excited to announce the first human-medical board member, Shawn Tsuda, MD, FACS, a renowned minimally invasive and robotics surgeon, educator, speaker, and industry consultant who comes to the organization with a plethora of experience and education. His expertise will help guide WVC through the next era as it expands course offerings to include human medical education.
"We are elated with the success of our 2019 WVC Annual Conference", said incoming WVC President, Dr. Dennis McCurnin. "Our attendance was a record high and by all the smiling faces I ran into throughout the halls of the convention center, participants truly enjoyed their time with us. Lecture rooms were packed, the Exhibit Hall was bustling, we had non-stop action at the Oquendo Center where more than 27 hands-on courses were presented, the entertainment was off the charts, and of course Las Vegas as a destination never disappoints!
We always wonder how we will top each year's conference in the following year…and 2020 will be no exception. Our team always rises to the occasion. Thank you to all of the participants that chose WVC as their continuing education partner, our exhibitors and sponsors, and to the WVC Board, Education Managers, operational teams, partners, and everyone involved in making the 91st Annual Conference a resounding success."
Registration for WVC's 92nd Annual Conference, to be held February 16–19, 2020, will open later this Summer. To learn more about the Conference or the variety of programs available throughout the year, visit wvc.org.
For more on WVC, see these articles on BovineVetOnline:
WVC Honors Students and Veterinary Postgraduates
WVC Announces Anthony Pease as Chief Veterinary Medical Officer