Program Addresses Beef Sustainability Efforts, Including Veterinarians' Advisory Role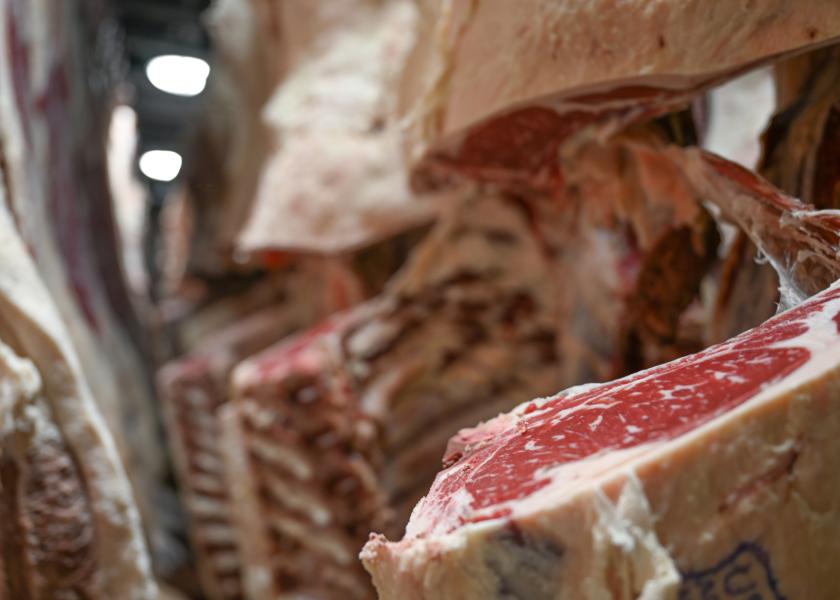 Trust In Beef is a new effort to empower beef producers on their sustainability journey and provide consumers with real-life proof of the continuously improving environmental performance of American beef. The program is led by Farm Journal's social purpose initiative, Trust In Food, and its industry-leading beef brand, Drovers.
"This program will work in harmony with our other industry stakeholder efforts," says Amy Skoczlas Cole, executive vice president of Trust in Food. "The goal is to simplify the process for producers to meet the challenges of a changing world. It will also influence consumer sentiments by highlighting the important role that beef has historically played, and will continue to play, in delivering economic, social and environmental benefits."
Earlier this year, Trust In Beef undertook a first-of-its-kind research effort to understand the perspectives, beliefs and actions of American beef producers regarding sustainability. More than 900 producers from 43 states participated.
Key findings indicate many producers know the beef industry is changing and needs more change but are unsure about how to do this. Research results also show that veterinarians are important to producers' sustainability efforts.
Key findings include:
Producers recognize change is needed…
79% say producers should change production practices to meet consumer demands.
56% recognize that the average U.S. beef operation is not entirely environmentally sound.
Veterinarians influence the practices producers adopt …
73% of producers say their most trusted source of information is their veterinarian or nutritionist.
14% of producers say an advisor has approached them in the past year about sustainable production practices.
Some producers are already taking steps forward…
58% already have a formal grazing plan in place.
51% already have a plan in place to improve animal productivity.
Plenty have not made necessary changes…
o    64% of producers don't think that setting year-end goals is related to sustainable production.
o    49% do not have a formal plan in place to improve animal productivity.
"Trust in Beef will provide the megaphone and activation mechanism for many of the current sustainability strategies being offered to the nation's beef producers," says Cliff Becker, Farm Journal senior vice president. "Producers want to do the right thing, and our research shows they are committed to improvement.
"Veterinarians play a highly valued role in advising producers on the sustainable practices they adopt – from antibiotic stewardship to vaccination programs, parasite control methods and more," he adds. "Such work at the grassroots level enhances the overall longevity and profitability of today's beef operations."
For more information, go to www.trustinbeef.com.