Merck Awards Scholarships to More Than 50 Veterinary Students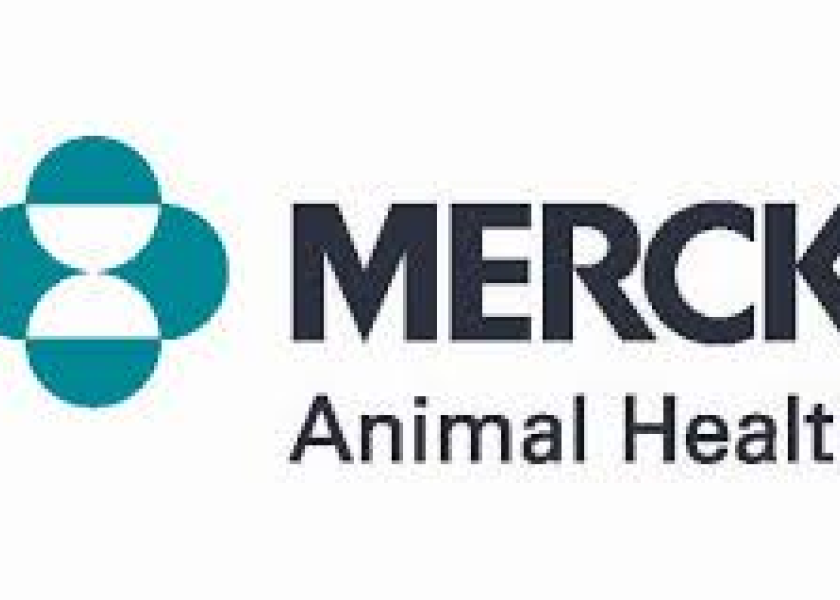 This week, 54 veterinary students from around the world received scholarships from Merck Animal Health, in partnership with the American Veterinary Medical Foundation (AVMF). Through the Merck Animal Health Veterinary Student Scholarship Program, the selected second- and third-year students pursuing careers in companion animal or large animal medicine will each receive a $5,000 scholarship (totaling $300,000) to support their educational endeavors.
"Keeping our pets healthy and maintaining a safe, high-quality protein supply for years to come will require the ongoing expertise of veterinarians and these exceptional students will be instrumental for such important jobs," said Scott Bormann, Senior Vice President, North America, Merck Animal Health. "Merck Animal Health is proud to help lay a solid educational foundation for these students to excel in their future careers." 
The AVMF, the charitable arm of the American Veterinary Medical Association (AVMA), has supported veterinary students for more than five decades.
"The AVMF is proud to partner with Merck Animal Health, whose generous support of veterinary student scholarships aids recipients in the pursuit of educational and professional opportunities," said Dr. Karen Davis, Chair, AVMF Board of Advisors. "Congratulations to these outstanding students and thank you to Merck Animal Health for its continued commitment and involvement in veterinary medical education."
Award recipients from U.S. and international veterinary schools accredited through the AVMA were selected based on academic excellence, financial need, leadership and area of interest within the profession. The 2019 scholarship recipients are:
Imrul Kayes Anwar, Bangladesh Agricultural University

Michael Barua, Chittagong Veterinary and Animal Sciences University

Andrea Basque, University of Pennsylvania

Kalie Beckers, Louisiana State University

Robert Buntz, Colorado State University 

Emily Calbaum, University of Wisconsin

Brittany Campbell, Purdue University

Virginia Carrero, Louisiana State University

Michael Congiusta, University of Minnesota

Lindsay Courtney, The Ohio State University

Stephanie Crawford, Virginia-Maryland College of Veterinary Medicine 

Brenna Daly, Tufts University

Anik Das, Bangladesh Agricultural University

Erin Deavours, University of Georgia

Thomas Duff, University of Minnesota

Peter Ellis, University of California-Davis

Grace Ertle, Michigan State University

Abdullah Al Fahad, Bangladesh Agricultural University

Lindsay Francis, Colorado State University

Sarah Freeman, University of California-Davis

Anna Gates, Michigan State University

Taylor Goucher, University of Pennsylvania

Emily Griswold, University of Pennsylvania

Geraldine Gutierrez, University of Minnesota

John Hanlon, Washington State University

Kelsey Hart, St. George's University

Ifteqar Hassan, Chittagong Veterinary and Animal Sciences University

Alexandra Hess, Colorado State University

Mohimanul Islam, Chittagong Veterinary and Animal Sciences University

Manohar Katara, St. George's University

Chantelle Khambholja, Washington State University

Shahriar Khandakar, Bangladesh Agricultural University

Jeffrey Kim, The Ohio State University

Laura Krogman, Washington State University

Judy Anne Manaog, University of the Philippines Los Banos

Mikaella Andrea Manongdo, University of the Philippines Los Banos

Heath McAlexander, University of Tennessee

Ferdous Hasan Mithun, Bangladesh Agricultural University

Christopher Moyer, Lincoln Memorial University

Pallab Deb Nath, Chittagong Veterinary and Animal Sciences University

Michael Paras, University of the Philippines Los Banos

Arif Rabbani, Bangladesh Agricultural University

Caitlyn Rize, University of Minnesota

Shira Rosenblum, University of Pennsylvania

John Rowe, The Ohio State University

Janae Saffold, Midwestern University

Michelle Sahr, The Ohio State University

Arnel Jr. Simangan, University of the Philippines Los Banos

Rachel Stika, Iowa State University

Melissa Trayah, Tufts University

Jonathan Tubbs, Auburn University

Kristen Verdoorn, University of Wisconsin

Elvina Yau, Cornell University

Mariah Young, Washington State University