Angus VNR: Shade and Cattle Performance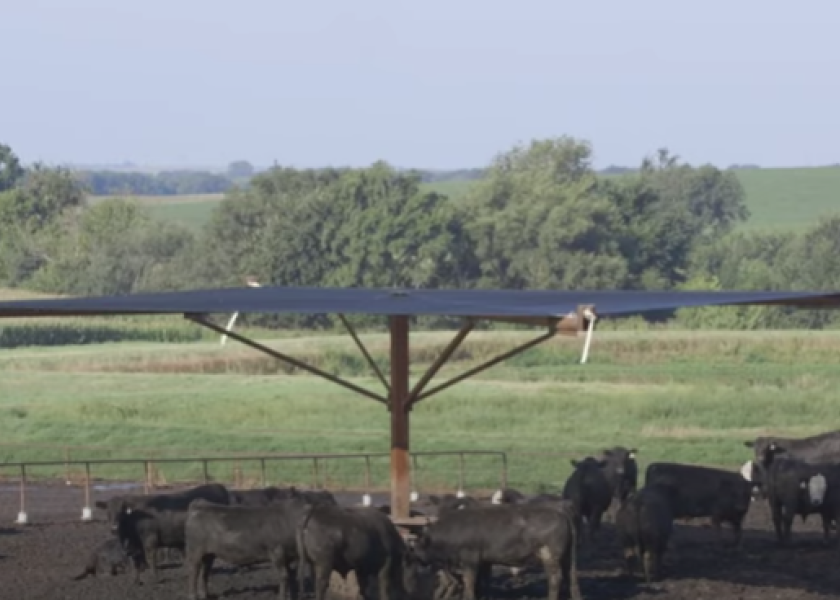 To thrive in the environments beef producers have created for them, cattle must have access to basic cattle health and welfare. Among them, the ability to perform natural behaviors.
"Whether that's standing, lying, playing, seeking shade, I think there's a lot of opportunities for the animal to do those things in the facilities we currently have. They overlap with production," Lily Edwards-Callaway, Colorado State University.
In a recent literature review, Edwards-Callaway and her team uncovered the impacts of shade on beef cattle well-being.
"Packing plants generally for fed cattle don't provide shade in the holding pens. They aren't there very long, that is certainly true. I mean, it's not comparable to animals being raised in that environment. It's a couple hours, several hours. But the thing I would say is that, if it's hot, it's hot there and the pen densities are such that there might not be as much opportunity for those animals to dissipate heat. So I think there's opportunity in that space to kind of look at what that kind of right before slaughter dissipation of heat load have any impacts on well-being," Edwards-Callaway says.
Shade benefits vary by location, structure type and the weather. Where more heat occurs, more shade is necessary. Know your environment and be prepared.
"The feedlots and the cow-calf producers, they do have more invested in shade and what that can mean for them. In the areas that maybe don't have consistent heat loads or high heat loads, they need to just be aware of what could come and be prepared for such events," says Daniel Clark, Certified Angus Beef.
Weather fluctuation affects final carcass quality, too, but Clark says the extent of mild and severe weather change varies. More predictably, extreme heat brings high mortality.
"If you're trying to gain every bit of high-quality beef that you can, then you probably do need to think about adding in some shade and protecting the cattle when there is some sort of an environmental anomaly.
Addressing basic health and production factors ensure cattle perform to their highest potential," Clark says.
"I think if we think about shade structures, I'm sure that producers have come up with a lot of innovative cost-effective, effective in terms of improving animal performance, ways to shade cattle. And so I think there's a great need to kind of really dig a little deeper and understand that," Edwards-Callaway says.