Feds Issue New Rules for Importing Dogs from ASF-Positive Countries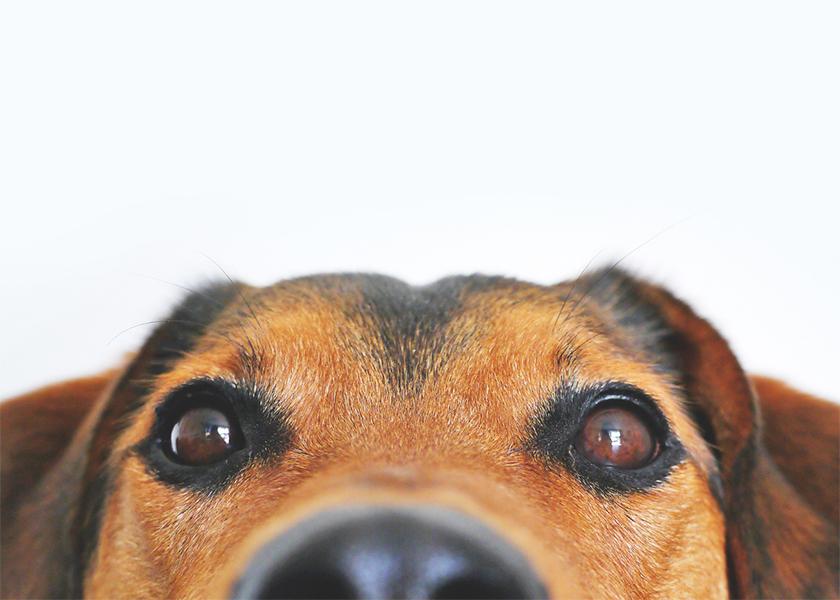 The number of dogs being imported into the U.S. for resale from countries affected by African swine fever (ASF) is growing. Combine that with an increasing risk of foreign animal disease spread, and it's a formula for potential disaster.
That's why USDA's Animal and Plant Health Inspection Service (APHIS) issued a Federal Order on Friday establishing additional requirements that take effect immediately for dogs imported into the U.S. for resale from countries where ASF exists. 
"Each year, several thousand dogs enter the country for resale or adoption. If even one of these animals carried ASF into the country, it could put the U.S. swine herd and other livestock in jeopardy and have disastrous consequences for our nation's agriculture sector," National Pork Producers Council (NPPC) Chief Veterinarian Liz Wagstrom said in a release. "We thank USDA for implementing these additional safety measures to prevent the spread of ASF to the United States."
Effective immediately, importers of dogs into the U.S. for resale from a region in which ASF exists or is reasonably believed to exist, must submit written documentation verifying completion of the following requirements:
•    The dog(s) and their shipping crate/container must be free of dirt, wood shavings, hay, straw, or any other organic/natural bedding material.
•    All bedding that accompanies the dog(s) during transit must be properly disposed of at the U.S. post-entry point(s) of concentration.
•    Each dog must have an ISO-compliant microchip implanted, and the individual microchip number must be verified immediately before each animal is bathed.
•    Each dog must be bathed at the U.S. post-entry point(s) of concentration within two calendar days of arrival in the United States. Bathing must be documented in the Veterinary Services Dog Import Record.
ASF is not a threat to human health but is a highly contagious disease of wild and domestic swine that can spread rapidly in swine populations, leading to extremely high rates of morbidity and mortality, USDA explains. 
This deadly virus of pigs can be transmitted via dogs' fur and bedding, and due to the severity of the disease, APHIS remains committed to taking precautions to protect the U.S. swine population.
"USDA continues to work with a wide range of partners including the swine industry, our producers, other government agencies, and neighboring countries to keep ASF out of North America. At the same time, we have response plans in place and incident management teams ready to deploy in case ASF does reach the United States," USDA said in a release. 
Healthy Dog Importation Act
The Healthy Dog Importation Act, an American Veterinary Medicine Association (AVMA)-championed bill, was introduced in the Senate on Aug. 4. 
 
Sens. Tina Smith (D-Minn.) and Chuck Grassley (R-Iowa) introduced the act in an effort to build momentum for better standards related to dog importation. Recently, the AVMA reaffirmed its support for the legislation when Reps. Kurt Schrader (D-Ore.) and Dusty Johnson (R-S.D.), co-chairs of the Veterinary Medicine Caucus, reintroduced it in the House of Representatives. 
 
If passed into law, USDA and other federal agencies would receive the necessary resources to responsibly screen the large number of dogs entering the U.S. each year, AVMA said in a release. It would also require every imported dog to have a certificate of veterinary inspection from a licensed veterinarian confirming the dog is of good health and not a risk to spread diseases that could endanger animal and public health. 
 
"The evidence for the need to permanently improve dog importation standards is overwhelming," José Arce, AVMA president, said in a release. "The recent CDC notice has emphasized the necessity to ensure dogs entering the country are in good health and not a risk to spread dangerous diseases. In order to protect public health, we must enact legislation that equips the federal government with the necessary resources to properly screen these dogs." 
 
The proposed legislation would help create an electronic database containing documentation and import permits to help streamline federal oversight.
 
"Maintaining animal health is critical to our nation's overall public health goals. It's important that we work to stop the spread of diseases that can hurt both animals and humans," Grassley said in the release. "This commonsense proposal will expand an already existing program to ensure that all dogs entering the country are healthy and not at risk of spreading dangerous diseases."
More information on ASF, partner resources and additional resources for producers and veterinarians are available on the APHIS ASF webpage.
Stay up to date on the latest ASF News.