Say it again: Three Percent!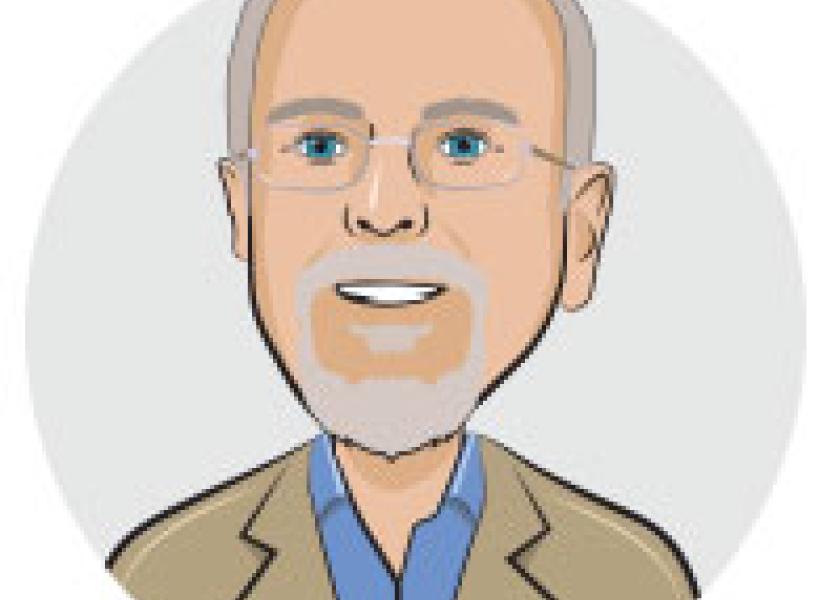 The following commentary does not necessarily reflect the views of AgWeb or Farm Journal. The opinions expressed below are the author's own.
Once more, an extensive life cycle analysis (LCA) of the U.S. beef industry shows a relatively low contribution to greenhouse gas (GHG) emissions and other aspects of resource conservation. The study, led by the USDA's Agricultural Research Service (ARS), helps establish baseline measures the U.S. beef industry can use to explore ways of reducing its environmental footprint and improve sustainability. Their data, showing beef's contributions to U.S. GHG emissions at just over 3 % of the total, remain consistent with other credible studies.
The researchers, with support from the Beef Checkoff and participation from the National Cattlemen's Beef Association, began this LCA in 2013. They published the first of two sets of results, titled "Environmental footprints of beef cattle production in the United States," in the January 2019 issue of the journal Agricultural Systems.
The researchers surveyed and visited farms, ranches and feedlots across seven U.S. regions to determine common practices and characteristics of cattle production. They combined those data with other information sources to create about 150 representative production systems throughout the country, which were simulated with the Integrated Farm System Model using local soil and climate data. In the next phase, they'll merge the farm-gate assessments with post farm-gate data from packing, processing, distribution, retail, consumption and waste handling to produce a full LCA of U.S. beef. They describe the study as the most detailed and comprehensive, study conducted to date to provide baseline measures for the sustainability of U.S. beef.
Key results of this phase of the study include:
The seven regions' combined beef cattle production accounted for 3.3 % of all U.S. GHG emissions (By comparison, transportation and electricity generation together made up 56 % of the total in 2016 and agriculture in general 9 %).

Fossil energy (for example, fuel) use in cattle production accounted for less than 1 % of the total consumed nationally.

Cattle only consumed 2.6 pounds of grain per pound of beef cut weight (or, butchered carcass weight), which was comparable to pork and poultry.

Total feed consumption for U.S. beef cattle averages about 82% forage, 11% grain and 7% by-product and waste-product feeds. This indicates that 10 to 15% of the feed consumed in beef production comes from sources that might be available for human consumption. 

Beef operations in the Northwest and Southern Plains had the highest total water use (60 % combined) of the seven regions analyzed. Irrigating crops to produce feed for cattle accounted for 96 % of total water use across all the regions.
Beef production does, of course, involve environmental impacts. The report suggests opportunities for improvement, particularly in water use and reactive nitrogen losses. Water use, not surprisingly, is highest in the arid West, which also houses some of the largest cattle populations. Across the country, irrigation for forage and feed crops accounts for the bulk of water use associated with beef production. Advancements in irrigation technology, plant genetics and management practices could reduce our reliance on irrigation over time.
U.S. beef production accounts for about 15 % of total reactive nitrogen losses, mainly in the form of ammonia. This can contribute to smog, acid rain and algal blooms, and poses a potential public-health concern. Waste management technologies and practices in confinement operations can help capture more nutrients for crop production and reduce ammonia emissions into the atmosphere.
The purpose of the analysis wasn't to identify the top-performing regions or most efficient types of operations, says ARS agricultural engineer and lead researcher Alan Rotz, but rather to systematically measure the use of fuel, feed, forage, electricity, water, fertilizer and other inputs to raise beef cattle throughout the country—from birth to slaughter. "We found that the greenhouse gas emissions in our analysis were not all that different from what other credible studies had shown and were not a significant contributor to long-term global warming," he adds.
Of course, these days, people find it easy to dismiss scientific data and other evidence that do not mesh with their ideology. They simply label them as "fake news" and move on.
Access the full report from Agricultural Systems.
For related information on beef production's environmental footprint and sustainability, see these articles from BovineVetOnline:
Put Sustainability in Perspective
How to Best Communicate Sustainability?