PEW Supports FDA's Biomass Method for Monitoring Antibiotic Use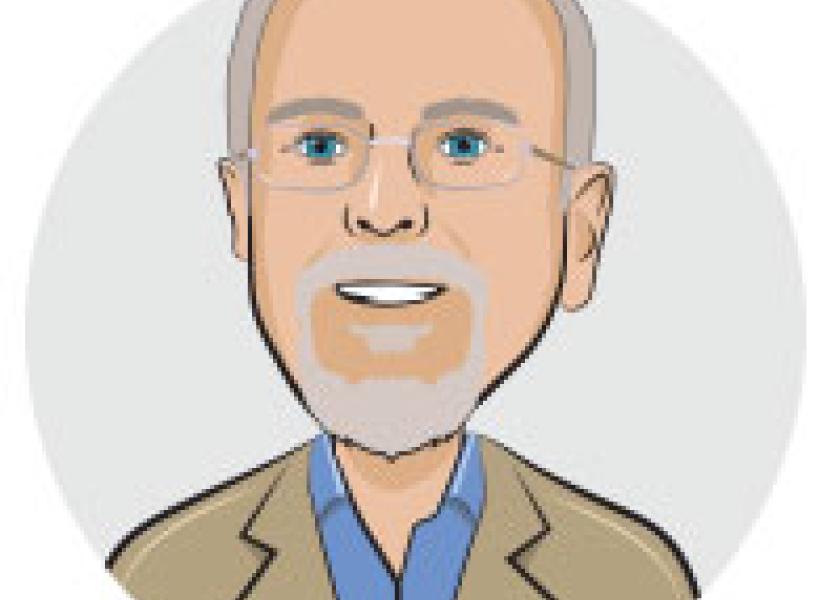 The PEW Charitable Trusts, long involved in public health and antibiotics policy, encourages the FDA to follow through with its plans to adopt a "biomass method" for measuring and analyzing antibiotic use in food animals.
The FDA proposed adoption of the biomass method in 2017. The animal biomass adjustment uses animal population estimates to provide context for antibiotic sales data, helping explain trends and fluctuations in antibiotic use by accounting for differences or changes in animal populations, such as animal life span, species and production class differences or management practices. The current process reports antibiotic sales, with estimates of use in major food-animal species, but lacks details needed to fully evaluate trends.
According to PEW, FDA has not taken any concrete action to finalize the proposal, even though its five-year plan identifies initiating a biomass method by 2021 as an immediate priority. In an issue statement this week, PEW addresses four concerns over the plan that emerged in public comments following the FDA's 2017 proposal. The report includes PEW resolutions for addressing each issue, along with specific points on how the biomass method could provide more useful data in the battle against antibiotic resistance.
Issue 1: Antibiotic sales data provide imperfect insights on actual antibiotic use.
Resolution: Antibiotic sales data provide valuable insights into use trends, however, Pew acknowledges the data's limitations and recognizes the importance of ensuring appropriate analysis and interpretation.
While PEW acknowledges data can be imperfect, the report argues biomass-adjusted sales data are important for three key reasons:
Sales data are well established, useful, and the only publicly available and nationally representative source to estimate total antibiotic use in U.S. food animal production.
Biomass-adjusted sales data provide meaningful insight into antibiotic consumption in animals—and are less likely to be misinterpreted—than sales data alone.
Sales data collection complements, rather than precludes, the collection of actual antibiotic use data. 
Issue 2:  FDA's proposed approach for calculating biomass is not sufficiently described, lacks transparency, and may slightly overestimate the size of the animal population.
Resolution: Pew agrees that FDA should provide additional details about the proposed biomass calculation and align the method with existing ones to the extent feasible, although ultimately, any one of the proposed methods may be acceptable as long as it is implemented appropriately and consistently used to track changes.
PEW believes the technical issues that stakeholders raised should not detract FDA from swiftly finalizing the biomass method for three key reasons:
Several countries and organizations have successfully established biomass adjustments specific to their unique needs (e.g., comparisons across countries or over time) and country situation, and there is value in developing a U.S.-specific method.
The FDA method can be transparently described and largely aligned with existing methods. 
A comparison of trends is possible with any of the proposed or established methodological choices. 
Issue 3: Inappropriate comparisons with biomass-adjusted sales estimates from other countries may lead to inappropriate conclusions about U.S. antibiotic use.
Resolution: Pew acknowledges the potential risk of inappropriate comparisons, including across different countries and geographic regions.
PEW believes these challenges should not deter FDA from finalizing the biomass adjustment method for three key reasons:
Initiatives are underway to find appropriate approaches for comparing data from different countries or regions. 
FDA has a long history of taking steps to limit data misinterpretation risks. 
Biomass adjustments actually reduce the risk of inappropriate country-to-country comparisons.
Issue 4: Finalizing and using the biomass adjustment method will place undue scrutiny on antibiotic use in livestock
Resolution: Considerably more data is already available on antibiotic use in human medicine than in animal agriculture.
PEW points out that hospitals are required to report hospital-acquired infections to the National Healthcare Safety Network (NHSN), and approximately 800 hospitals nationwide also voluntarily report antibiotic use, based on pharmacy data, to NHSN.
PEW concludes that while biomass-adjusted sales data have limitations, stakeholders will benefit from an improved understanding of antibiotic use.
Read the full report from the PEW Charitable Trusts.
For more on monitoring antibiotic use and resistance trends, see these articles on BovineVetOnline: