Objectivity in Sorting Embryos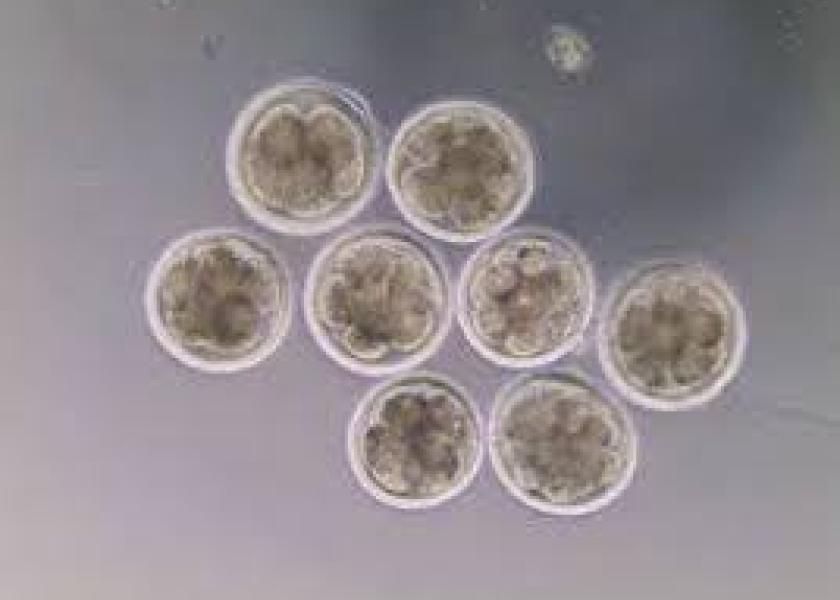 In a cooperative study, researchers in human and livestock reproduction at Texas Tech University have demonstrated the potential for a new technique for evaluating viability of embryos used in embryo-transfer procedures.
The research report is published in the journal Human Reproduction. 
The technique could help facilitate a higher success rate in using single embryo transfer (SET) by providing a more quantitative measure of viability.
Traditionally, the researchers note, embryo quality has been based solely on embryo morphology or morphology coupled with expected growth rates, with considerable variability in selection criteria for a "normal" embryo.
The researchers set out to determine whether observed differences in estimated weight within a cohort could be used to select high-quality embryos for transplant. In their initial studies, the team conducted experiments to determine whether estimated zygote weights could:
Distinguish viable from nonviable embryos.

Predict future development.

Demonstrate that the technique did not negatively impact growth rates compared with a control population.
The Texas Tech group developed a test that estimates the weight of an embryo based on specific gravity. They found that highly buoyant embryos with long descent times fail to develop at a significantly higher rate compared with the rest of the cohort. Their results, along with findings from earlier research suggests differences in embryo buoyancy and viability are associated with  a large incorporation of lipids into the embryo cytoplasm, changes in the embryonic cytoplasm, chromosomal anomalies and differences in membrane integrity and the ability of individual cells to maintain osmoregulation.
Read the full report from Human Reproduction.
For more about advanced reproductive technologies in cattle, see these articles from BovineVetOnline:
Edwin Robertson Beginning Embryo Transfer Seminar
Uterine Glands Vital for Embryo Growth, Pregnancies
Oocyte Development During Negative Energy Balance