Influenza D Virus in Cattle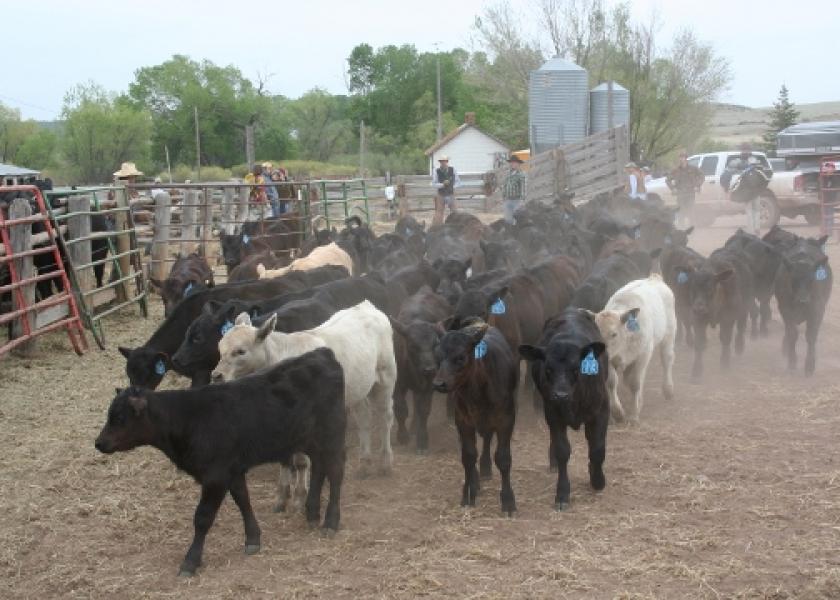 The Influenza D virus (IDV) was first isolated from pigs in 2011 at the University of Minnesota. But while IDV can circulate in pigs, it generally affects cattle rather than pigs, says Ben Hause, PhD. Hause, who served on the team that first identified IDV, has studied the virus as a graduate student at South Dakota State University and as a faculty member at Kansas State University. He now serves as vice president of research, development and diagnostics at Cambridge Technologies.
Hause presented information on IDV during the recent Academy of Veterinary Consultants (AVC) spring conference in Fort Worth, Texas.
The influenza D virus is distantly related to influenza C, Hause says, but it represents a new genus and does not cross-react with antiserum for influenza types A, B or C. Since its discovery, researchers have found that IDV is widespread and fairly common in cattle, and could play a role in the bovine respiratory disease (BRD) complex.
Researchers using polymerase chain reaction (PCR) screening of samples from 40 Nebraska farms found 98% of calves positive for IDV, Hause says. In a Mississippi test, researchers found IDV in 29% of calves showing clinical signs of BRD, and just 2% of healthy calves, suggesting the virus could play a role in BRD.
Scientists have developed an IDV vaccine, and Kansas State University researchers conducted a challenge study with 65 six-month-old calves previously determined to be seronegative for IDV. They split the calves into three groups. One group received the vaccine and viral challenge, another received the vaccine and no viral challenge and the third group received no vaccine and no viral challenge. In that trial, IDV titers were lowest in the group with vaccine and no challenge, intermediate in the group with vaccine and challenge and highest in the group with the viral challenge and no vaccine.
Researchers also noted that IDV, by itself, is associated with mild respiratory disease. Hause notes that clinical cases of BRD typically involve more than one pathogen, including several viruses and bacteria. How much of a role IDV plays when combined with other BRD viruses and bacteria remains unclear.
Hause summarized with these key points.
IDV is widespread in cattle worldwide.
Bovines serve as primary reservoirs for the virus.
IDV alone causes mild BRD.
IDV likely is a significant part of the BRD complex.
An inactivated IDV vaccine can offer some protection.
AVC members can view recorded proceedings from AVC conferences on the AVC website. The next AVC conference takes place August 9 to 11 in Denver, Colo.