FDA Reschedules Webinar on Genome Editing in Animals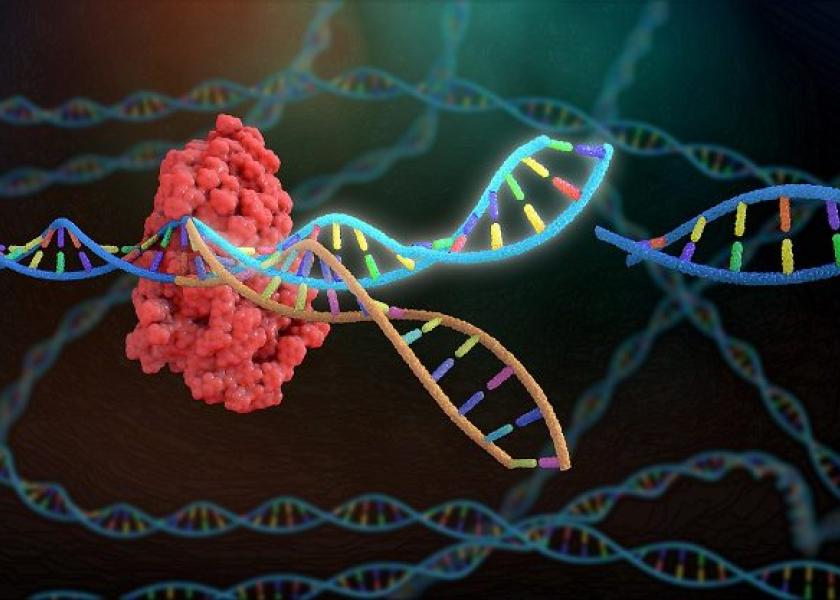 On April 25, 2019, the U.S. Food and Drug Administration's (FDA) Center for Veterinary Medicine (CVM), with participation from the FDA's Center for Biologics Evaluation and Research (CBER), will hold a public webinar about genome editing in animals, an innovative and rapidly evolving technology that offers significant public health benefits. This webinar is rescheduled from the original date of December 3, 2018.
While the webinar is open to the public, the content will be focused on information for those using genome editing to develop animals with genomic alterations. In the future, CVM intends to provide opportunities for other stakeholders, such as animal producers and farmers, who may be interested in raising genome-edited animals.
The webinar will focus primarily on current scientific evidence, promising uses of this technology in animals, and the potential risks. It will also provide information about CVM's flexible, risk-based approach to the regulation of intentional genomic alterations (IGAs) in animals, including alterations made with genome editing, and how, if needed, to navigate FDA approval requirements for IGAs that are products of this technology. It will also seek to address common questions associated with FDA oversight. The final portion of the webinar will be dedicated to answering stakeholder-submitted questions.
This webinar is an initial step in the FDA's public communication strategy to help innovators understand FDA regulation and the agency's commitment to safe and responsible innovation.
This webinar will not cover genome editing of plants for use in human and/or animal food.
Registration Information
The webinar is open to the public, but advance registration is required to participate in the live-cast webinar. To register, please visit CVM Public Webinar: Genome Editing in Animals – April 25, 2019, 1:00 – 3:00 pm ET.
Participants are encouraged to submit questions prior to the webinar during the registration process. Questions may also be submitted during the webinar.
A recording of the webinar will be available on the FDA website within 30 days after the event date.
*NOTE for those who already registered for the originally scheduled webinar on Dec. 3, 2018: you will need to re-register to participate in the April 25, 2019 webinar.
Additional Information
CVM Public Webinar about Genome Editing in Animals
CVM Public Webinar Registration Link
FDA's Regulation of Plant and Animal Biotechnology Products
FDA's Plant and Animal Biotechnology Innovation Action Plan
CVM Update: FDA Announces Plant and Animal Biotechnology Innovation Action Plan
Statement from FDA Commissioner Scott Gottlieb, M.D., and Deputy Commissioner Anna Abram on the FDA's new plan to advance plant, animal biotechnology innovation