VFD Audits: What to Expect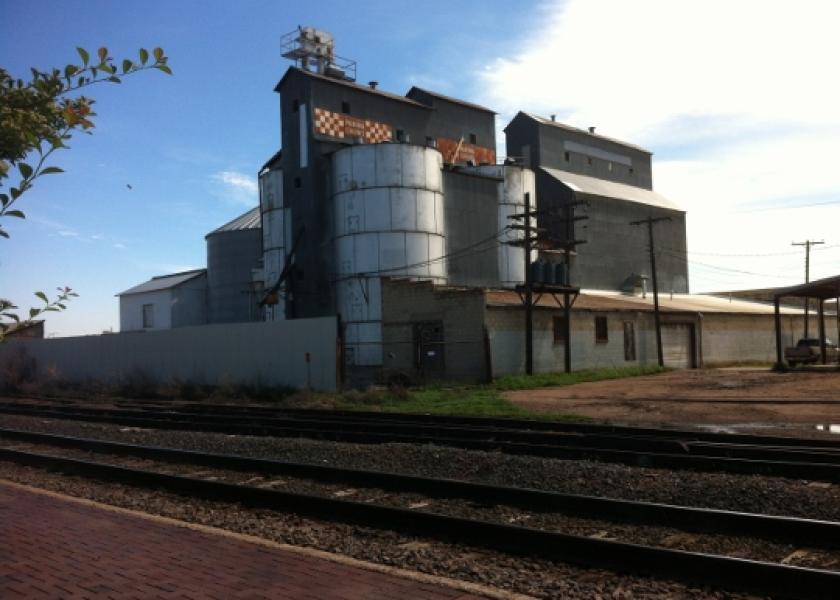 Comply with the rules, keep good records and organize those records for accessibility, and you shouldn't worry about FDA inspectors scheduling an audit. That general message surfaced repeatedly during a recent webinar hosted by GlobalVetLink (GVL), featuring presenters representing industry segments affected by the expanded veterinary feed directive (VFD) rules, implemented in January 2017.
Begin with the Feed Distributor
When state or federal authorities conduct an audit for compliance with VFD rules, they'll begin at the feed distributor, working back as needed to the veterinarians who filed VFD orders and the producers who purchased the medicated feeds.
Matt Frederking, VP for Regulatory Affairs with Mid America Pet Food, LLC, addresses questions related to VFD rules and enforcement at the feed-distributor level. The answers, somewhat paraphrased here, came from the FDA's Center for Veterinary Medicine (CVM).
Q. Can a distributor sell an entire bag of medicated feed containing a VFD drug to a producer when they only need a portion?
A. In cases where VFD feed is pre-bagged in certain amounts, FDA expects the feed mill to distribute the pre-bagged amount that most closely aligns with the approximate number of animals indicated on the VFD.
Q. What are the consequences if the VFD is expired or if it's for the wrong concentration of the drug?
A. FDA reiterates its intention to use a phased enforcement strategy, initially providing education and training, but eventually imposing risk-based penalties. FDA also points out that if animal feed containing a VFD drug is fed to animals without a lawful VFD, then the VFD drug could be considered unsafe, adulterated or misbranded. Actions could include injunction, seizure, monetary penalties, and criminal charges.
Q. What is the expectation for distributors as it applies to the individual drug quantities for which
VFDs are to be distributed in?
A.  Since the VFD specifies the number of animals that will be fed and not the exact amount of feed that can be manufactured, feed distributors can work with the client as batches of feed are shipped under the VFD to adjust as feed consumption rates change among the animals.
Q. Is a veterinarian authorized to purchase VFD feeds on the strength of his/her veterinarian license alone, or, must they also notify the FDA of their intent to distribute, and execute an Acknowledgment of Distribution with their VFD distributor for purchases of VFD feeds?
A.  If a veterinarian purchasing a VFD feed to distribute to another person they are acting as a distributor under the VFD rule. Any distributor must send a notification to FDA and comply with the distributor requirements. The veterinarian would then need to provide an acknowledgement letter to the person from whom they purchase the VFD feed.
Q. Will bodyweights become a required field for drugs with bodyweight dependent dosages?
A.  The rule does not require inclusion of estimated body weights for the VFD to be valid, but also does not preclude the veterinarian from including that information. When appropriate, FDA encourages distributors, veterinarians and clients to work together to determine the amount of feed for the number of animals authorized by the VFD.
Apley Addresses FAQs
Prior to the webinar, GVL submitted a list of questions to FDA's Center for Veterinary Medicine (CVM) to ensure accuracy of the answers. Kansas State University veterinarian Mike Apley, DVM, PhD, addressed several key questions relating to the VFD process in beef and dairy operations. Apley says most of the questions focus on a short list of issues:
Pulsing.
Free-choice vs. hand fed feeds.
Concurrent use approvals.
Differences in indications for different trade names for the same drug.
Renewals - date of VFD becoming effective.
Using responses directly from FDA/CVM, Apley addressed some specific VFD-compliance questions.
Q. My producers are looking toward a mineral mix with 5,600 gram per ton chlortetracyline (CTC) as a help in keeping the calves healthy. The label is for pneumonia, but wondered how other veterinarians are addressing the requests for this product. This product is usually provided as a free choice mineral.
A. CTC is approved for use in cattle, including calves, for treatment of bacterial pneumonia caused by
P. multocida organisms susceptible to CTC. For this indication, CTC is approved for use at levels of 10 mg/lb BW/day, which could be fed from a feed containing between 500 and 2,000 or 4,000 g/ton, or top dress containing between 4,000 and 20,000 g/ton chlortetracycline. There is no approved free-choice medicated feed containing CTC for treatment of pneumonia in cattle.
Q. If a veterinarian writes a VFD for CTC in calves at 8,000 g/ton at the treatment level using the topdress claim. That particular feed facility only handles a 20,000 g/ton aureomycin pellet (also legal to topdress). Can the VFD be filled with the 20,000 g/ton product in place of the 8,000 g/ton product if appropriate feeding rate adjustments are communicated to the farm?
A. In the situation where the VFD already specifies 8,000 g/ton CTC, the producer has three options.
1. Find a distributor who will issue a feed containing 8,000 g/ton CTC, labeled for the approved use specified on the VFD.
2. Get a 20,000 g/ton CTC feed and dilute it to a level of 8,000 g/ton.
3. Contact the veterinarian to request another VFD with a different CTC level from the approved range of 4,000 and 20,000 g/ton CTC).
FDA Will Audit Producers
Peter Schneider is a veterinarian with Innovative Agriculture Solutions, LLC, and his family also operates a commercial swine operation in Iowa. He describes his experience with a VFD "educational audit" FDA conducted at his family's swine operation in 2017.
Schneider says that after auditing a feed distributor, inspectors might follow up with the veterinarian who issued the VFD and the producer who purchased the medicated feeds. The inspectors will notify veterinarians and producers and typically conduct the follow-up within 24 hours of the initial feed-distributor audit.
In Schneider's case, the inspection was relatively painless and took less than one hour to complete. The inspectors asked to review the operation's VFD records and used a standardized VFD inspection tool, essentially a checklist of questions, to complete the audit. Key points included verification that the veterinarian is licensed to practice in that state and has a valid veterinarian-client-patient relationship (VCPR) with the operation, and that the producer has maintained records for the required two years and has followed the VFD and product label specifications.
Schneider lists these take-home points:
Details are important. Ensure that your VFD forms include pertinent information on animals, rations, dosage and duration of use.
Justification is important. Be sure to document the reasons for using a VFD product, based on your familiarity with the operation and animals, diagnostics and best professional judgement.
Beware of "double dipping." Pulse treatments, or repeated treatments with a medicated feed, must be justified and a new VFD is needed for the second or subsequent courses of treatment.
If a producer and veterinarian determine a treatment is not working during the period covered by a VFD, they can and should switch to a different treatment, with a new VFD.
Keep good records. The biggest weakness the FDA has noted in VFD compliance has been a lack of documentation, particularly at the producer level.