VEA Accelerates Innovation in Animal Health.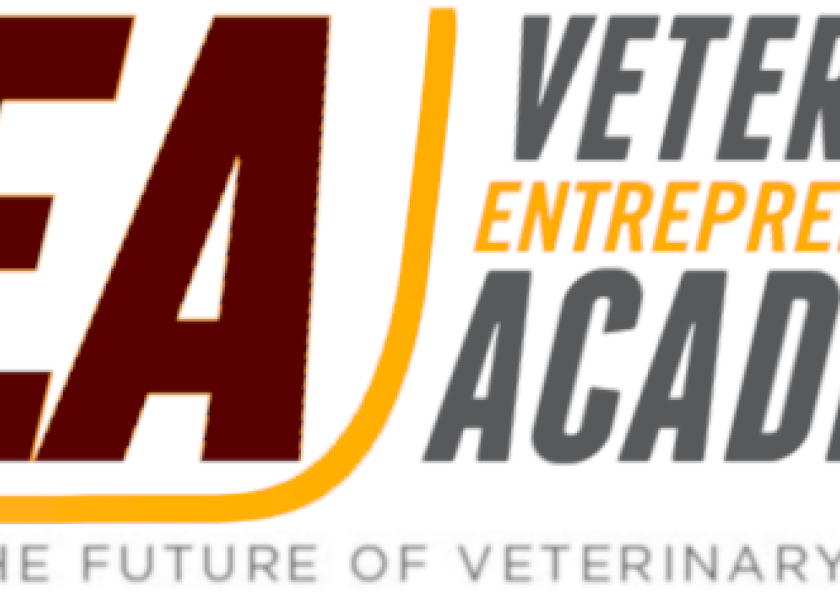 Season 4 of The IDEA Competition is now accepting applications from veterinary student innovators through July 15th, 2019 with an opportunity to win a share of $17,500 in prize money. The year-long competition will culminate in the Season 4 Live Finals at SAVMA 2020 hosted by Cornell University. Applications are available online.
The IDEA is a veterinary student innovation competition intended to spark the entrepreneurial spirit and to stimulate and develop creative ideas from young veterinary problem solvers. The IDEA is hosted by the Veterinary Entrepreneurship Academy (VEA) in collaboration with VetPrep and in partnership with Merck Animal Health and the Student American Veterinary Medical Association (SAVMA).
"Our mission is to have the largest positive impact on improving the delivery of veterinary healthcare by building the capacity for entrepreneurship and innovation from within the profession," says Dr. Rob Trimble, Director of the VEA. "Students are incredibly creative and often have transformative ideas about the future of veterinary medicine. Yet many lack the confidence, resources, education, and mentorship that's needed to turn those ideas into reality. The VEA provides students with these resources; our work with VetPrep and the IDEA competition reflect our efforts to achieve this mission. It's an opportunity to provide the type of guidance I wish was available when I was a student."
In The IDEA Season 3, over forty-three student teams from across North America, the U.K., and New Zealand entered the competition. The semi-finalists worked with Dr. Aaron Massecar, Assistant Director of Colorado State University's Translational Medicine Institute, to take the first steps on their entrepreneurial journey.
"It's amazing to work with these students," says Dr. Massecar. "Despite how busy they are with their classes and training, they not only have time to devote to their area of passion, but most of them say that their grades actually improve because they have this creative outlet. Being around such brilliant people who are making the profession better is why I continue to be involved with the IDEA competition."
Last year's $10,000 grand prize was presented to Texas A&M's Brianna Boyle and Stephanie Young for SkyPaws, a wireless pet monitoring device. Rachel Hilliard, representing the Cornell ParaSIGHT team, received the $5,000 second-place prize for their real-time parasite identification smartphone app. The $2,500 third-place prize went to Cornell's Jon Lou and Kirk Bradtmiller for their BigFoot pressure bag pump attachment, a cost-effective solution to surgical irrigation. Cash prizes were awarded in partnership with Dr. Linda Lord from Merck Animal Health. Thanks to her commitment to the next generation of veterinary practitioners, these innovators were able to receive funding to support the ongoing development of their ideas.
Learn more at www.vea.vet.