UF Accepting Applications for Aquaculture Fellowships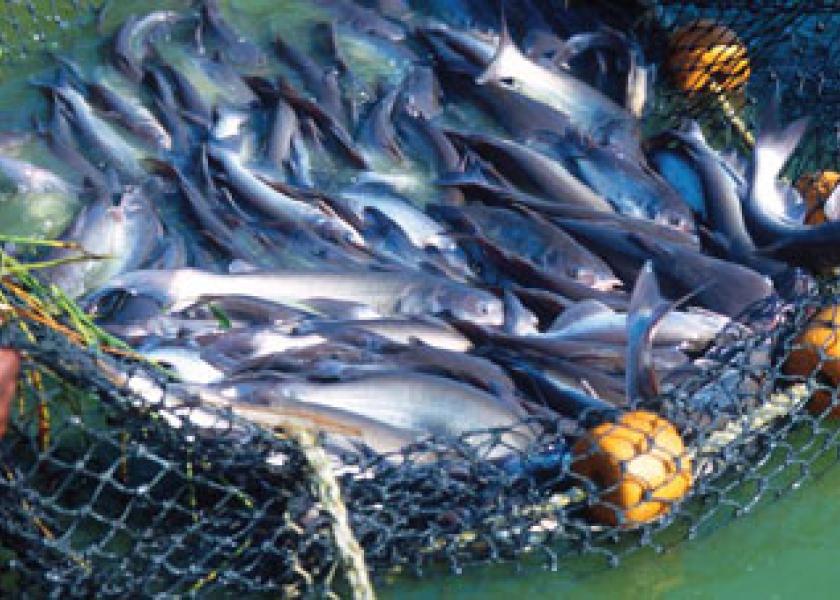 Aquaculture is an important component of global animal production and, like all animal agriculture operations, faces health management challenges. Veterinarians provide many services to aquaculture operations by addressing site-specific herd health needs, biosecurity recommendations, disease surveillance and testing, medications, and health certifications for trade.
Commercial aquaculture in the United States needs more production animal veterinarians willing to work in rural communities where agriculture, including aquaculture, exists. Success of these private, rural veterinary practices often requires a business model that includes diversification of veterinary expertise in animals beyond traditional farm species.
To address the veterinary needs of underserved aquaculture producers in rural America, the University of Florida's Institute of Food and Agricultural Sciences, in cooperation with the U.S. Department of Agriculture, is offering eight veterinary fellowships for a two-year training program in aquatic animal health and aquaculture production medicine.
The UF IFAS fellowship is one of 13 programs that received a total of $2.35 million from the USDA's National Institute of Food and Agriculture last November. The grants are awarded to support rural veterinary services and relieve veterinarian shortages in parts of the U.S. and its insular areas.
Training, comprising online and field instruction, includes implementation of the National Aquaculture Association–USDA Commercial Aquaculture Health Program Standards for clients. Tuition and related educational expenses are provided, and a stipend of $5,000 per participant will be paid on successful completion of each year of training.
Recent veterinary graduates with five years of experience or less working in rural areas may apply by submitting an application packet consisting of the following: a written statement of interest in working with aquaculture producers, including a statement of commitment to continued interest after the fellowship; three professional references; documented verification of a state veterinary license; and USDA accreditation as a category II practitioner.
Preference will be given to applicants submitting at least one letter of reference from an aquaculture facility.
The application deadline is June 1.
For additional information, contact Dr. Ruth Francis-Floyd, extension veterinarian at the University of Florida, at rffloyd@ufl.edu or by calling (386) 643-8904.