Recent Grads: Build Your Confidence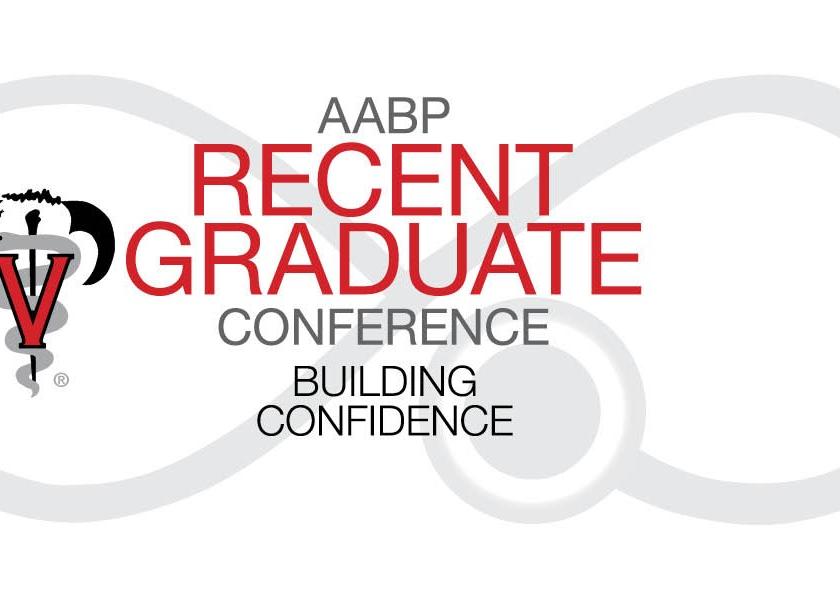 The American Association of Bovine Practitioners (AABP) will host its third AABP Recent Veterinary Graduate Conference Feb. 21-22, 2020, in Columbus, Ohio. Registration is now open at https://aabp.org/Recent_Grad/register.asp (you must be logged on to https://aabp.org to register). Registration is limited to veterinarians who graduated from 2012 to 2019, and attendees must be AABP members.  
With the theme of "Building Confidence," program chair Dr. Elizabeth R. Homerosky says, "Our underlying goals when selecting the speakers and topics for this year's conference were to provide recent graduates with the knowledge and skillset they need to build confidence in themselves, gain confidence from their clients, and make the transition to a consultant. The program committee, Dr. Kevin Jacque (dairy), Dr. Amanda Emery (cow-calf) and Dr. Deb Johnson (feedlot), closely evaluated reviews from previous conferences and used them to create a program that will help attendees improve their clinical skills and develop expertise in areas such as nutrition, production and management that will ultimately add value to their clients' operations."
The program, featuring a keynote address from Dr. W. Mark Hilton on "Confidence," is packed with 15.5 RACE-approved continuing education credits on general dairy, cow-calf, and feedlot medicine and surgery, clinical skills and production and consulting topics. "Additionally, there are three preconference seminars on Feb. 20 on clinical pharmacology, milking parlor evaluation and beef cattle nutrition," Homerosky adds. "The speaker line-up is equally diverse, showcasing young influential veterinarians and seasoned experts from both private practice and academia."
"AABP is excited to offer the third conference to this demographic of members," says AABP Executive Director Dr. K. Fred Gingrich, II, DVM. "A major focus of the AABP Board of Directors is to provide high quality, relevant continuing education, and the program committee has put together a conference that accomplishes this goal. This is one of my favorite events to attend due to the excitement I get to see from these young colleagues as they learn new skills and socialize together at the conference events."
New this year at the Friday night dinner will be a "Show us Your Creative Side" session which will be a unique evening full of fun and laughs. Attendees are invited to send in their idea for short, funny stories from practice, a song, poem, sketch, skit or even a practice tip. "This event should be especially entertaining and will feature some of the hidden talents from our very own colleagues," Homerosky says. Attendees can offer their creative idea when they register; the program committee will determine which ideas will be showcased at the event.  
In addition to providing quality bovine medicine continuing education, the goal of the conference is to also encourage recent grads to become and stay active in organized veterinary medicine and take advantage of the many resources offered by AABP.
Registration for the 2020 AABP Recent Veterinary Graduate Program is from Oct. 1 through 5pm EST, Feb. 6, 2020. Find out more information at https://aabp.org under the Conference tab, and register at https://aabp.org/Recent_Grad/register.asp. Not an AABP member yet? Join today at https://aabp.org/store/paydues.asp, then register once your membership is updated (this can take up to 3 business days).
AABP is a membership-based, not-for-profit organization serving cattle veterinary medicine professionals across the United States, Canada and other countries. Visit https://aabp.org and like us on Facebook.
#2020RecentGrad
#BuildingCowfidence
For more about these AABP programs, see these articles on BovineVetOnline:
AABP Recent Veterinary Graduate Conference Continues to Inspire
First AABP Recent Graduate Conference Deliverers High-Quality CE