Coming to AABP this week? Don't forget these things!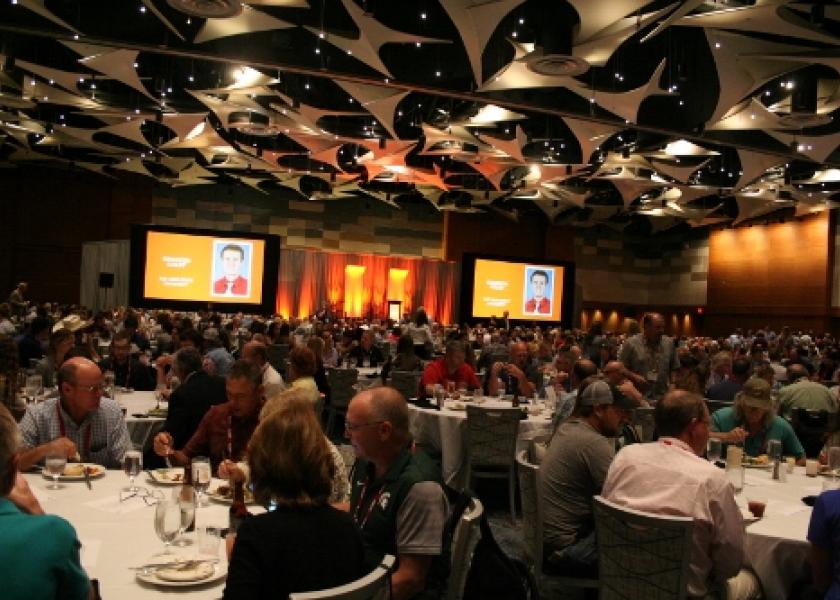 This week's 2019 52nd AABP Annual Conference in St. Louis, Mo., is ready to offer you great CE, entertainment, networking and fellowship with your peers and colleagues in the industry. Here are a few things to remember before your trip. See you there!
Flying in? The airport is about 15 miles from the convention center and Marriott/Embassy Suites/Convention Center. Uber, Lyft, taxis, Super Shuttle and the MetroLink train are available at the airport.

St. Louis

this fall will be in the 90s with

maybe some scattered thunderstorms, so bring your umbrella! And remember, meeting rooms can be cool.
Download the free AABP St. Louis Convention app on your SmartPhone or tablet. Stay connected with conference updates, submit speaker evaluations, schedules, maps, add new contacts and more! Search for "AABP" in the Android or Apple app store and download the AABP St. Louis Convention app. You can also see all app features by going to the mobile AABP site at m.aabp.org.

Due to increased security, all attendees and accompanying persons must have a name badge on at all times to access sessions, the exhibit hall and all meal events. Replacement badges will not be reprinted, so remember to wear your badge every day.

The conference will utilize the Slido app where attendees can ask questions and participate in speaker polls.. Go to slido.com or download the app from the app store. Enter event code aabp2019.

Share your AABP photos and experience on social media at #aabp2019.

Pack your running shoes if you've signed up for the 5K Stampede run on Saturday! Didn't pre-register but want to run? You can register on-site at the meeting for $50 through Friday, Sept. 13. All proceeds benefit the Amstutz Scholarship Fund. The run starts at 7:30am Saturday, Sept. 14. All participants must walk to the race which will be at the Gateway Arch Park.

Participating in the Job Fair Thursday night? The Job Fair is limited to 4th year students and graduate veterinarians. You must be pre-registered to participate. Students bring your resumes (and appropriate interview attire) and practices get ready for some great interviews – make sure to bring descriptions of your practice!

Are you interested in volunteering with AABP? A committee is a great place to start. All members are invited to attend committee meetings that interest you.

Browse the 2019 Amstutz Auction items online at http://aabp.org/auction/ and see the silent and live posters displayed in the Exhibit Hall. Bring your wallet or checkbook! All proceeds benefit the Amstutz Scholarship Fund.