Campus Connection: Response from Rebecca Gooder, Texas A&M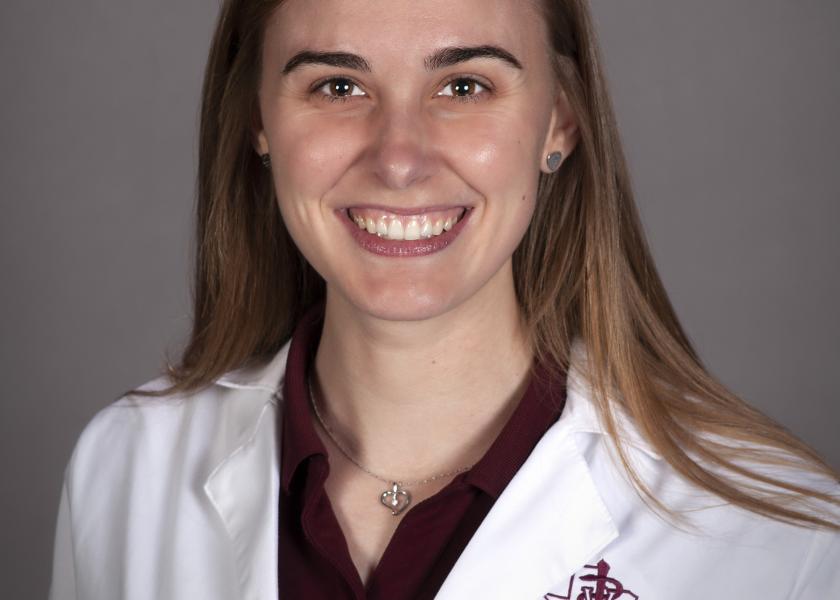 On BovineVetOnline, we recently posted an article from Dr. Glenn Rogers, a beef-cattle veterinarian and immediate past-president at AABP, about what he learned by visiting dairies and interacting with dairy practitioners. As a follow-up to his insights, we asked our panel to answer this question:
Do you have an example of a lesson you've learned through experience with practices outside your chosen specialty?
Response from Rebecca Gooder, Texas A&M University
It's been said before that we have more to learn from people different from us than those who are the same. While true, I struggled to answer this question as I have had a tendency to not venture very far out of my dairy network. Perhaps this is why I'm not surprised to see shots given in the rump or hind leg of dairy cows at a herd check. In dairies, this is arguably safer and more time-efficient than having someone reaching over headlocks to give shots. But to a beef cattle practitioner, this may very well seem we are not attributing value to dairy cows as contributors to the beef supply. There is no doubt that I could benefit from spending time with beef cattle practitioners. Who better to remind me of the importance of BQA standards? I eagerly accept Dr. Glenn Rogers' challenge to "cross-pollinate" with other bovine veterinarians. It's time I step out of my dairy comfort zone!
For more of our panel's responses to this question, see:
Campus Connection: Response from William Hutchison, DVM