Campus Connection: Barriers to Rural Practice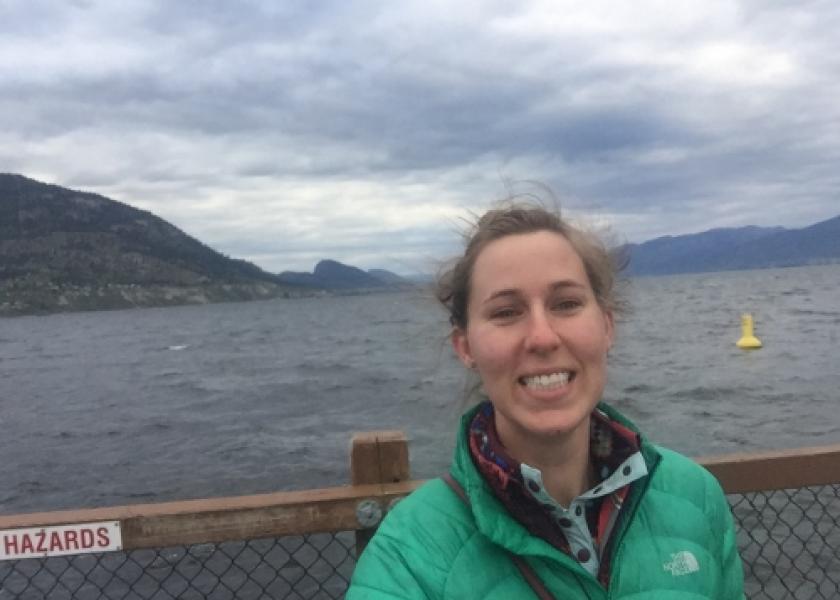 For the February issue, we asked our panel of veterinary students and recent DVM graduates a difficult question facing the entire profession. While the depth and diversity of the comments show there are no simple solutions, the industry can take steps to help ensure adequate veterinary services for livestock producers in rural areas. Following is this issue's question:
Among your fellow veterinary students or professional colleagues, what do you see as the key barriers to them pursuing careers in rural, food-animal practice, and what could universities, industry or government do to make rural practice more desirable?
Dr. Ruffin Hutchison, 2018 Graduate, University of Tennessee
I think that your question boils down to two distinct issues: cultural and financial. One of the biggest things keeping vets out of rural practices is that for many of them, the idea of living in a rural area is not something they have any interest in doing. There's no Target, you have to drive to have a nightlife, and nowhere delivers (unless you're lucky and have a nearby pizza place).
That subset of grads will never join a rural practice, no matter what. Of the vets left who may move to a rural area, the biggest barriers are often a financial one and a work-life associated one. Rural practices often offer substantially lower salaries, and they often have small staffs requiring the vet to work longer hours and more days. This combination of working harder for less money drives many vets away from rural areas, or at least to commute to a larger practice in an urban or suburban area in many cases.
Keeping those doctors in rural practice is a simple enough thing in concept: just offer better compensation. More doctors come to work, they share case-load, can afford to live, and everybody wins. Unfortunately, a rural practice often has fewer and less affluent clientele, and often can't afford to pay those salaries. To counter that, universities and industry could offer more scholarships for students pursuing a career in rural practice. The VMLRP could receive additional funding to provide funding for vets in a wider variety of practice types, provide more funding to existing recipients, provide funding for more currently un-listed high-need areas, or some combination. There could be more industry, state, and federal grants to help with practice development.
There could also be caps for interest rates on student loans for professional degree programs. The current rates typically see students paying well over the value of the principal, after all, and while lending agencies may not be as profitable, they likely wouldn't be in danger of insolvency. Of course, any of these ideas that focus on lowering student debt and in turn, lowering cost of living for a new grad are in vogue right now thanks to the AVMA's focus on the issue of debt load, but as far as any meaningful progress on the issue, I've mostly seen activity at the level of educational institutions discussing debt management strategies with students, and very little action in the way of meaningful legislation or the development of funds to help provide scholarships or grants, so we'll see how things go.
Seely Sayre, University of Illinois
I think one of the key barriers to pursuing food-animal practice among my fellow vet students is a lack of exposure to food animals. Many of my classmates are from urban backgrounds and never had the opportunity to interact with food animals before vet school. Therefore, I think if veterinary schools offered introductory classes that covered the basics of agriculture and livestock production, more vet students may gain an interest in food animals.
Nicolas Shen, Lincoln Memorial University
There are several perceived barriers and potential solutions. Barriers include:
Income in rural vs. urban practice settings. It is perceived that income in rural, food-animal practice is substantially less than urban small animal practice.
Expenses incurred during vet school. Most students have large debts by the end of vet school. Rural practice may not pay the bills and debts as quickly as urban practice.
Rural versus urban lifestyle. Options for cultural activities such as concerts, art, sports, etc. are lacking in the rural setting;
Working environment. Working out among the elements versus climate-controlled rooms and buildings.
Lack of incentives and security to sustain a practice in food-animal practice in the rural setting.
Potential opportunities for universities, industry, or government to make rural practice more desirable include:
Create individual or joint programs to improve financial incentives and sustainability of rural, food-animal practice. I would even suggest bench mark at the top quartile of the national vet incomes. There are existing national programs for MDs for rural, physician shortage areas. Reimbursement and salary for internists and general practice physicians have improved in the past decade because of national programs and incentives. More physicians are entering general practice in physician shortage/rural areas.
Create and expand high-school and undergraduate programs to promote food-animal studies with scholarships and scholarly activities.
Create and expand similar programs in vet schools around the country.
Develop programs for career development and continuing vet education in the rural setting in food-animal practice so the vets can be engaged and committed because there are targets and milestones for their career progression.
Laura May, Purdue University
There is no simple reason of course, I can discuss a couple examples. At various institutions that allow clinical year tracking and include a food animal track, there can be pressure on food animal students to still choose the mixed animal track, while it is not uncommon for small animal-focused students to track solely small animal. Tracking versus not tracking during the last year of veterinary school will always be an individual preference and source of contention. However, with the first three years of veterinary school heavily focused on small animal at some institutions, a food animal clinical year may be needed for some students to gain the confidence to sign a contract for a mixed or food animal career. Secondly, there is still a stigma present about students and young veterinarians with an interest in food animal that weren't raised in a rural environment. As long as these individuals have mentorship in place and safety in mind just like everyone needs, I believe these individuals can contribute unconventional and clever approaches to challenging situations in practice.
Stephanie Tarlowe, Cornell University
I think the largest barrier is simply a lack of exposure to this kind of work. Like the vast majority of my classmates/Americans, I did not grow up on a farm. I did, however, grow up in a rural area so high school participation in 4-H and FFA piqued my interest in livestock medicine. One thing that Cornell's program does well is to introduce students to dairy cattle in the very first semester of vet school through hands-on labs to teach physical examination as well as one required shift during milking. This way, students who may never have otherwise considered working with large animals get a taste of what it is like and are then inspired to pursue further experience in the field. In order to foster continued dedication to food-animal practice, it is key for schools and supporting organizations to make externship grants available. This allows students more flexibility to travel and see firsthand what it is like to live and work in rural areas.
Dr. Josina Kasper, 2018 Graduate, University of Illinois
I think one of the barriers to pursuing rural/food-animal medicine is the fact that vet schools do not accept more students who are inclined to work in food animal/rural animal medicine. They trend towards accepting more students inclined towards small animal because in general small animal medicine tends to make more money. Also, from my experience, the large animal teaching hospital tends to see less patients to do price of services or just that many small farms are either moving to all crops or going out of business. So the experience that you receive at school is not enough to encourage someone to pursue fully rural/food animal medicine. The price of vet school is another huge barrier for most people to pursue veterinary medicine let alone continue onto pursuing a career that on average will pay less.
Currently there are many jobs available in food/rural animal medicine, look on AABP or any similar veterinarian website. The USDA also has a repayment program for individuals who work in an underserved rural area. To make it more desirable we would need to pay more and offer more benefits. But we are very dependent on livestock and milk prices to keep an income coming in. Increasing costs to pay more might mean loss of customers. I am fortunate enough to work at a great practice that has both great pay and benefits, but I know not all practices are on the same page.
I also find that many students are not willing to work hard, 12 hours a day, driving 200 miles a day, and not having holidays off. The ease and pay of small animal practice is very tempting. If you want to work in large-animal medicine you have to be willing to work hard and be willing to move farther than an hour from the biggest city.
Jennifer Lantzer, North Carolina State University
Being someone who's always been interested in practicing a rural area, I have seen the pros and cons while being in veterinary school. To me, more rural practice provides a less hectic lifestyle, but also may mean you are the only veterinarian in the area! In general as veterinary students we often study "the best of the best". While universities provide incredible learning opportunity, it often gives us an unrealistic sense of practical veterinary work in a rural area. I was thankful to have a mix of classes where I learned both specialty medicine and practical field medicine and believe universities should all provide more opportunity to learn field medicine to better serve rural areas.