Boehringer Ingelheim Launches BVDzero Veterinary Scholarships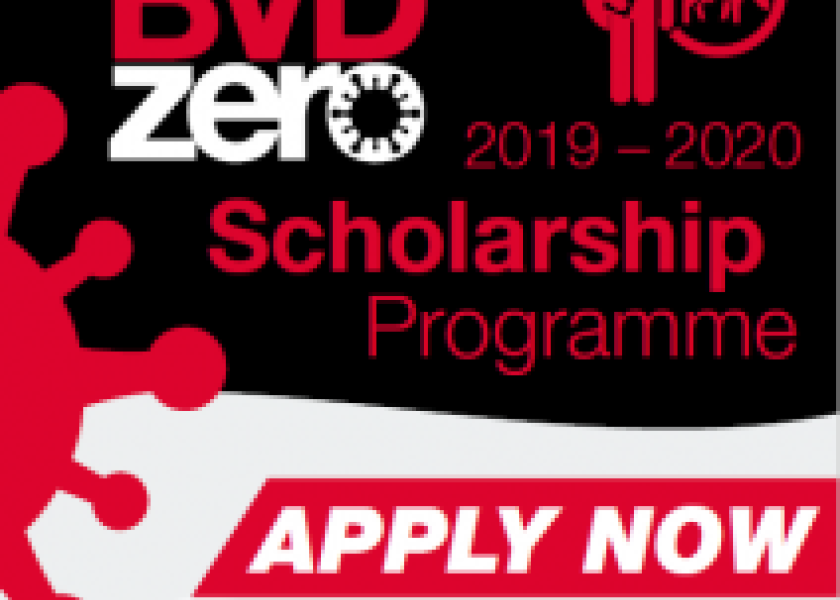 Boehringer Ingelheim is delighted to announce the 2019-2020 veterinary student scholarship programme. This programme reflects Boehringer Ingelheim's long-term commitment to promoting health and well-being of farm animals.
Through the BVDzero Scholarship Programme, Boehringer Ingelheim aims to create awareness of BVD in veterinary students. In addition, the company believes that such initiatives will help increase BVD awareness in general and, as a result, help reduce its prevalence.
BVDzero Scholarship Programme criteria
The BVDzero Committee, in collaboration with a representative of the World Association for Buiatrics, will identify outstanding veterinary students from around the world who can help address the ever-changing industry and the health, food, and welfare needs of the veterinary community.
Awards
There will be 10 student scholarships of 1,000 euro awarded to each student.
Each scholarship winner will also receive free registration and accommodation at the upcoming World Buiatrics Congress in Madrid in 2020, compliments of Boehringer Ingelheim.
Students selection criteria:
Second, third and fourth-year veterinary student.

Passion for livestock, particularly for cattle industry.

Demonstration of academic excellence.

Demonstration of leadership and participation in non-university activities.
Application requirements and deadline
The application period closes on May, 25 2019.
The winners will be selected by a World Association for Buiatrics representative and the BVDzero Committee, consisting of experts from various countries.
The application form can be downloaded by clicking on the following link: http://www.bvdzero.com/bvd_news/bvdzero-scholarship-programme. 
The Boehringer Ingelheim Animal Health Business Unit and its BVDzero team encourage qualified students to submit their applications and wish success to all the candidates.
The company plans to continue this initiative in the future.
Visit www.bvdzero.com for more updates.