A Beef Veterinarian Looks at Dairy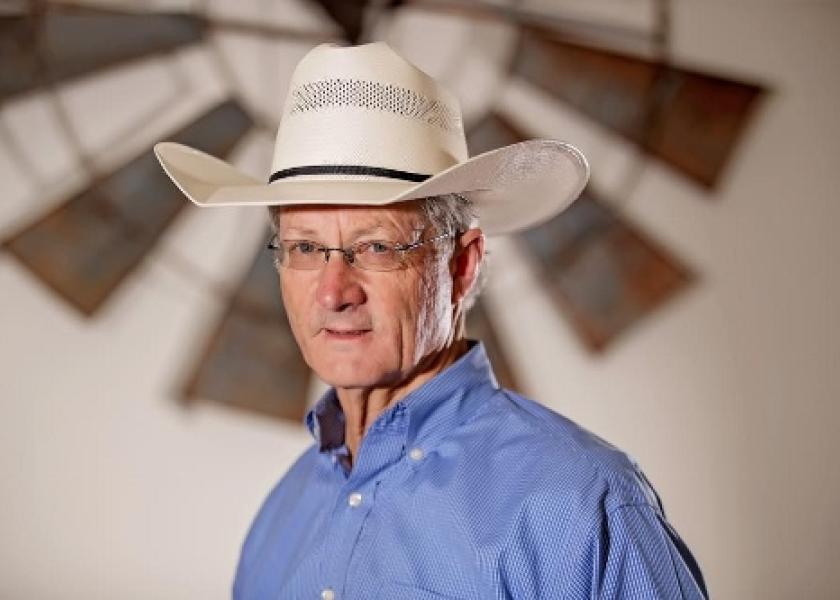 Glenn Rogers, DVM, Grassy Ridge Consulting, 2018/2019 AABP President
Editor's Note:
At this year's American Association of Bovine Practitioners (AABP) Conference, Dr. Glenn Rogers, Graford, Texas, finishes his term as AABP President. In this column, and more to follow, Dr. Rogers addresses some key insights from his involvement in AABP leadership.
The last time I visited a dairy was during my last year as a faculty advisor for the student AABP chapter at NC State in 2000. Dr. Barrett Slenning and I were the faculty advisers for an annual week-long Bovine Educational Symposium, commonly called "Cowabunga". On this annual epic experience, we toured both beef and dairy operations in a different region of the U.S.  Barrett is a remarkable teacher and knowledgeable dairy veterinarian.  I learned some "dairy stuff" just being around him and touring some well managed dairies.
Quite frankly, I feel that I have been remiss in not taking the time to spend a few days every few  years with one of my dairy colleagues. With almost 20 years since setting foot on a dairy, it was time to make a trip and try to become more connected with the dairy business. Early in October, I took a few days to travel with Past AABP President and Dairy Consultant, Dr. Mark Thomas in upstate New York. The weather during my trip to places like Ithaca, Lowville, Pulaski, and Newark was uncharacteristically picture perfect. The autumn leaf colors, gently sloping green pastures and postcard-like barn silo combinations were set against a crystal-clear blue sky. That's the way I want to remember upstate New York. The 200 inches or greater of snow that falls on this picturesque landscape each year is not something this southerner wants to experience.
It was my first time to visit Cornell and I was not disappointed with the "Ivy League" charm and elegance of the campus. I was impressed by the veterinary school facilities and passion for the dairy industry expressed by faculty and students.  Spending a little time with Dr. Chuck Guard, a Cornell icon and legendary dairy veterinarian was a special treat.  Dr. Blake Nguyen, an AABP Young Leader Award winner and facility manager of the veterinary school dairy, gave me a nighttime tour of the dairy after we had a roundtable discussion about various topics with some students and faculty from the College of Veterinary Medicine and Animal Science. Outstanding dairy faculty and active AABP members, Drs. Daryl Nydam and Jess McCart were also part of the Cornell entourage. Further hospitality was extended my way with dinner and discussions with Countryside Veterinary Clinic veterinarians in Lowville.
If you are a veterinarian that cares for cattle you're ultimately a beef veterinarian. The Holstein is the #1 beef breed in the U.S. in terms of total beef tonnage. If you work on cattle you're a dairy veterinarian. Milk quantity, quality and various milk components are essential for raising productive, healthy beef calves. Many dairy veterinarians could benefit from a better understanding of beef quality assurance and many beef veterinarians could learn much more about colostrum management and effects of subclinical mastitis and its impact on weaning weight. When we get out of our box and spend time with people that are doing something totally different, breakthrough-type learning and novel relationships are likely to occur.
I could have watched the rotary milking parlor at Sunnyside Dairy all day long. The cows moved in place on their own without coaxing, in a quiet environment. The black and white, gentle beasts rode the nine minutes on the dairy merry-go-round, chewing their cud in a stress- free milk extraction process and exited as uneventfully as they entered. In a system that mimics Earth rotating seamlessly on its axis, these cows enter and exit effortlessly three times daily. Beef veterinarians need to see this! I was mesmerized, and it was almost as relaxing as watching beef cattle grazing on lush wheat pasture or spring native grass. The amount of engineering and understanding of cow behavior that went into this rotary parlor design and the evolution of this system over the years is amazing.
I observed new alley scraper designs, swinging cow brushes and many other technological advancements that serve to enhance production efficiency, manage waste and improve cow comfort.
I want to extend a personal challenge to every AABP member to consider some cross pollination with other cattle veterinarians.  If you are a beef focused veterinarian, set aside a few days to ride with a dairy veterinarian.  If you are a dairy veterinarian take the time to visit a beef veterinarian.
The results of this endeavor could yield some outstanding results.  It could range from being a source   of encouragement in difficult times to observing amazing, innovative and automated facilities or equipment, some that might even have cross application in a beef or dairy environment.
It's great to be a bovine veterinarian!