"Become Indispensable"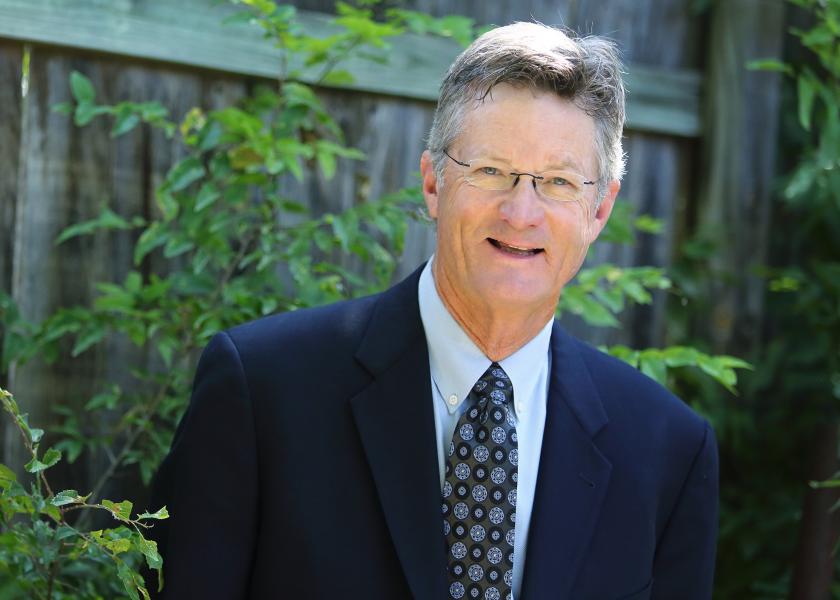 Esteemed experts in bovine medicine and practice will challenge numerous long-held myths and misinformation at the 2018 51st American Association of Bovine Practitioners (AABP) Annual Conference Sept. 13-15 in Phoenix, Ariz. Registration is now open at www.aabp.org.
AABP President-Elect and 2018 Program Chairman, Dr. Glenn Rogers, says the theme "Become Indispensable" focuses on strategies to increase the utilization of bovine veterinary services to provide for the health, productivity and welfare of cattle. "The provision of commercially unbiased information, a deep understanding of uniquely different management practices within each operation served, and strong and lasting professional relationships based on technical competence and trust make bovine veterinarians indispensable," Rogers says.
Rogers says the 2018 Keynote speaker is Dr. Morgan McArthur, who is a large-animal veterinarian, acclaimed international professional speaker, Toastmasters World Champion and who has completed five Ironman Triathlons after the age of 40. Scientific sessions at the conference will include cutting-edge scientific information as well as topics such as preventing common bovine practitioner injuries, and a special presentation on how a rural practitioner and his clients worked together to survive and rebuild from one of the worst range fire disasters in U.S. history.
Ten limited enrollment Clinical Forums will be hosted by experts in an informal, small-group environment to allow for one-on-one interaction for maximum benefit, and the always popular Practice Tips session will entertain and enlighten attendees. For those seeking in-depth training, the AABP Preconference Seminar schedule is filled with 17 courses to provide members with a variety of opportunities to focus their continued education in a specific area. In addition to "back by popular demand" seminars, there are new offerings in 2018. Seminars, which are one to three days in length, will provide beef and dairy veterinarians with expert instruction.
Students will play a large part in the conference with student sessions, AABP Student Delegate program, the 9th annual Quiz Bowl, student case competition and scholarship awards. The American Association of Small Ruminant Practitioners will also hold its meeting jointly with AABP as well as focused sessions from the National Milk Producers Federation.
In addition to the CE, the AABP conference offers entertainment, awards for members, over 100 exhibitors in the trade show, honoring of the 2018 Cattle Production Veterinarian Hall of Fame inductees, the 11th annual Job Fair, the 9th Amstutz Live and Silent auctions, and the sixth 5K Stampede Fun Run.
"Please join us in always sunny Phoenix for a great CE event and the opportunity to share and socialize with the greatest group of people I know — bovine practitioners," Rogers says.
Early registration for the AABP Annual Conference Sept. 13-15 ends Aug. 16. Find out more about the 2018 51st AABP Annual Conference in Phoenix, Ariz., at www.aabp.org.