AVMA Calls for More Action on Veterinary Shortages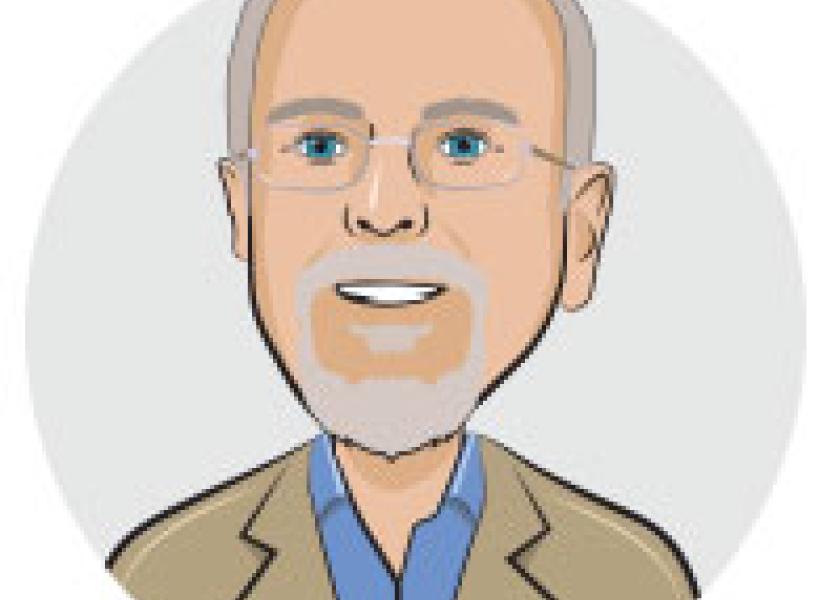 The following commentary does not necessarily reflect the views of AgWeb or Farm Journal. The opinions expressed below are the author's own.
Many veterinary students who are interested in rural, food-animal practice face a dilemma, with student loans, lower pay and other barriers discouraging them from pursuing that goal. Research from the American Veterinary Medical Association (AVMA) and elsewhere generally shows that U.S. veterinary schools produce enough graduates, even those with food-animal specialties, to meet demand on a national level. Distribution however, remains a problem, with isolated rural areas facing ongoing shortages of veterinary services.
The USDA has recognized this problem, and each year works to identify shortage areas and provide economic incentives, through the Veterinary Medicine Loan Repayment Program (VMLRP), for DVM graduates to set up practice in those areas.
Last week, the USDA's National Institute of Food and Agriculture (USDA NIFA) announced that 74 food animal and public health veterinarians will receive educational loan assistance in exchange for a three-year service commitment to practice in a USDA-designated veterinary shortage area.
"The VMLRP is one of the best tools available to help address veterinary shortages, and we're grateful Congress recognized its importance by providing a $1.5 million increase in funding for the program this year," says AVMA President Dr. John de Jong. He adds that VMLRP has become more important to agricultural communities as veterinary student debt now exceeds $140,000 on average, or more than $167,000 for veterinary students who graduate with debt. Compounding the problem, rural salaries are often lower than those for veterinarians practicing in urban areas.
Past recipients of VMLRP grants often credit the program with helping them establish viable rural practices. "Our local veterinarian owned the only large animal clinic in town and was desperate to retire, but he couldn't find a younger veterinarian to take his place," says Dr. Kaki Nicotre, a 2015 VMLRP award recipient based in Clifton, Texas. "The Veterinary Medicine Loan Repayment Program made it possible for me to take over his practice and continue caring for the community's livestock and pets. Now, I've settled down in Clifton and I'm looking forward to treating local animals for years to come."
Dr. David Brennan from Ashland, Ohio, utilized the VMLRP to get started in rural practice in 2008. After 10 years, he purchased the practice in what he calls a natural progression. The VMLRP, he says, provides a double win, enabling young veterinarians to establish themselves in rural practices where their services are needed while also benefiting those communities.
Brennan says while some areas are under-served, there is no real shortage of food-animal veterinarians. In order to attract young associates, rural practices need to stay up to date and provide opportunities for young veterinarians to practice a full range of skills. He stresses that the role of rural veterinarians has changed, with more emphasis on consultation services including designing and monitoring protocols, analyzing performance data, evaluating facilities for cattle health and welfare, nutritional services and others, rather than "fire-engine medicine."
According to the AVMA, the VMLRP has helped place veterinarians in more than 415 federally designated shortage areas across 45 states since its inception in 2010. However, more than 113 shortage areas remain unfilled this year.
In order to fill these areas of need and expand the VMLRP's effectiveness and reach, AVMA is asking Congress to pass the VMLRP Enhancement Act, which would lift a 39 percent income withholding tax on the program's awards. By ending this tax, which is covered by USDA, Congress could effectively expand the program's reach without needing additional funding. AVMA encourages the veterinary community to contact Congress on this issue.
For more on this topic, see these articles on BovineVetOnline.com:
NIFA Awards Nearly $10 Million to Address Veterinary Shortages
USDA Solicits Nominations for Veterinary Shortage Areas
Bovine Practice Well Positioned for the Future
Help Wanted: Rural Veterinarians
Additional information on the program can be found on NIFA's website.