New 'Field Day' Program For Livestock Producers, Industry Members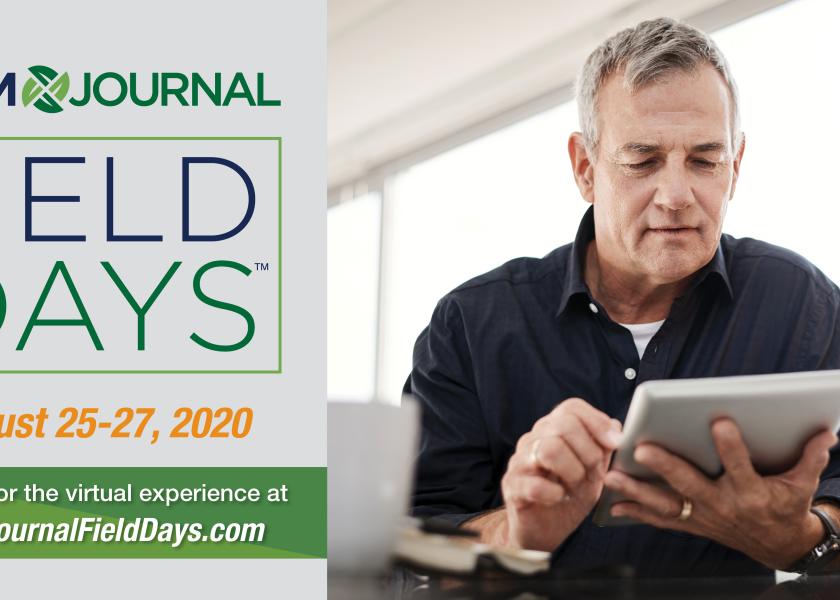 Farm Journal is launching a modern, virtual field day program for farmers and livestock producers, including beef producers and dairy operators. Some of the sessions could be ones bovine veterinarians would want to participate in—and they're free at #FJFieldDays.   
During Farm Journal Field Days, which takes place from August 25-27, we're giving you access to nearly 100 sessions of live and on-demand learning, networking and discussion. You will receive exclusive insights into trends affecting livestock producers as well as the opportunity to schedule 1:1 virtual meetings with suppliers and sponsors.
Some topics include:
•    What Will Livestock Technology Look Like in the Face of COVID-19?
•    Predicting Chaos - Weather Risk in Production Agriculture
•    Managing Through the Black Swan Cycle
•    Take a behind the scenes look at Blue Diamond Farming Company in Jesup, Iowa, and Newcomer Farms in Bryan, Ohio
Safe and free to attend, this must-see virtual event will be delivered wherever you are and include opportunities to receive an event "swag bag" and entry to our virtual #FarmON Benefit Concert with proceeds going to the National 4-H Council's FOURWARD Fund.
Registration is open now. Consider these helpful links:
Register: https://www.farmjournalfielddays.com/register/
Agenda: https://www.farmjournalfielddays.com/agenda/
Concert: https://www.farmjournalfielddays.com/farmon-concert/