Kansas Spring Burns Continue Despite State Request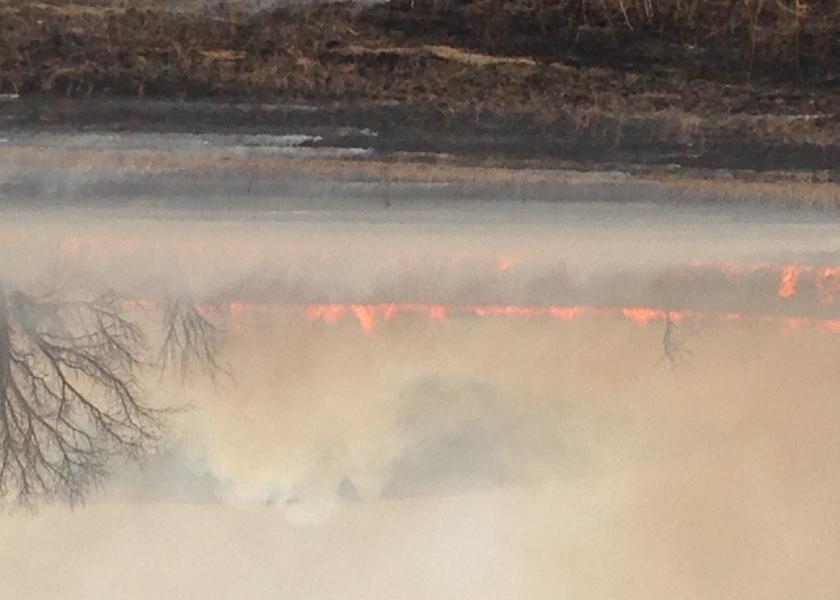 Ranchers in Kansas Flint Hills have not reduced burning of grassland despite a plea from state officials to do so this spring to lower air pollution during the COVID-19 pandemic.
On March 26, the Kansas Department of Health and Environment asked land owners and range managers to voluntarily reduce the number of acres they plan to burn this spring. Instead of a noticeable cutback, however, officials say they are seeing a surge of pollution.
"It really hasn't gone as well as we had hoped," Rick Brunetti, director for the bureau of air at the Kansas Department of Health and Environment, told the Topeka Capital-Journal. "We are seeing a great deal of burning. We have not seen the reductions in burning that we were hoping for."
Officials say the controlled burns have produced smoke plumes that triggered alarms from Wichita to Lincoln, Neb., because of surges in air pollution harmful to people with cardiovascular issues and other health conditions.
State agriculture secretary Mike Beam and KDHE secretary Lee Norman appealed to property owners for restraint amid the COVID-19 outbreak.
"This request should not be interpreted as an indictment of the practice of burning," Beam said. "However, the circumstances surrounding the coronavirus pandemic have created a situation that calls for reducing burned acres this spring."
Despite the request, monitoring equipment detected six instances in which levels of ozone or particulate matter exceeded safety benchmarks, The Capital-Journal reported. The volume of particulate matter surpassed safety margins in Wichita, Topeka, Chanute and Kansas City, Kan., at various times from April 4 to April 8. Topeka's ozone level surpassed the limit April 8.
Last Friday, April 11, increased grassland fires in eastern Kansas prompted officials at the Lincoln-Lancaster County, Neb., health department to issue an advisory about widespread burning in the Flint Hills and northerly winds producing smoke concentrations "unhealthy for everyone."
Children, older adults and anyone with heart or lung diseases were asked to avoid outdoor activities this past weekend, said Gary Bergstrom, air quality supervisor for the city and county agency in Lincoln.
More than 2 million acres of grassland is burned in the Flint Hills annually to reduce invasive species and improve forage for grazing.
Related stories: