Double-Down To Keep Mycoplasma Mastitis Out Of The Herd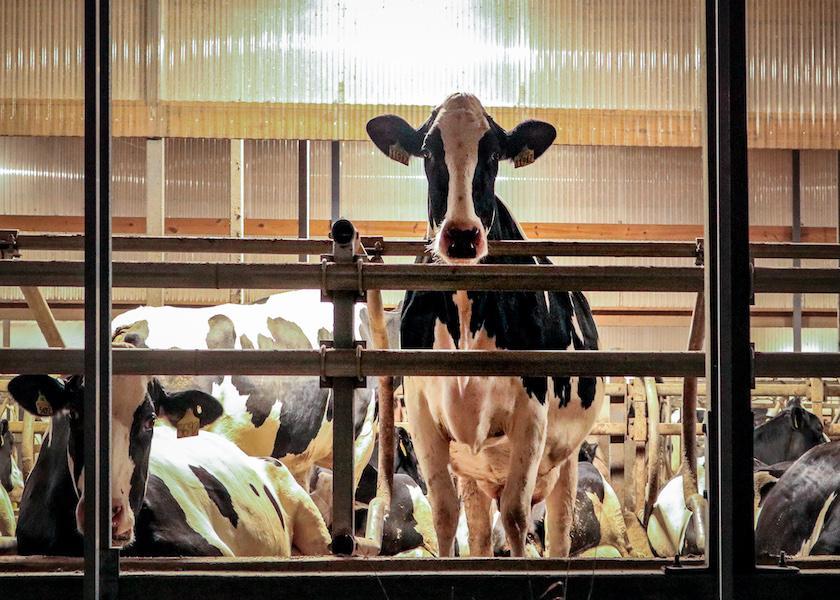 What's worse than having to deal with a mastitis outbreak? Having a Mycoplasma mastitis outbreak that is nearly impossible to treat.
Mycoplasma is a contagious mastitis causing organism that can easily be passed from cow to cow. Not only is Mycoplasma mastitis an incredibly contagious disease, but the fact that it does not respond to antibiotic therapy makes it twice as frustrating.
According to Christina Petersson-Wolfe, a Virginia Tech Extension dairy scientist, the classic symptoms involved with Mycoplasma mastitis include multiple quarters infected, dramatically decreased milk production, cows that appear otherwise healthy but have severe mastitis and/or milk secretion with sandy or flaky sediments in watery or serous fluid.
If you start to notice some of these symptoms in a herd, Petersson-Wolfe recommends taking milk cultures to help determine the problem. However, it is important to note that a standard milk culture will not identify Mycoplasma spp. A specific bacteriologic culture under anaerobic conditions will be needed instead.
"If you need to perform Mycoplasma culture, be sure to specifically ask the laboratory you are working with because not all laboratories are setup for this type of culture," Petersson-Wolfe says. "These organisms require not only specialized media for growth, they also require different environmental conditions for growth in the incubator."
Prevention Is The Best Cure
Since there is no good way to treat this costly disease, the best method of control means doubling-down on prevention.
"Mycoplasma is most often associated with the introduction of new cattle to the herd," Petersson-Wolfe says. "In order to control this organism, a strict sampling procedure should be put in place prior to the purchase of animals."
When your clients purchase cattle, bulk tank milk cultures from the herd of origin should be requested, according to Cornell University's Animal Health Diagnostic Center.
When purchasing heifers, it is important to isolate these animals after they have calved and test them until a negative composite milk sample is obtained. For your producers who regularly purchase cattle, work with them to develop a biosecurity monitoring program.
Treatment – Or Lack There Of
Despite having similar symptoms of Staph. aureus and Strep. Agalactiae mastitis, Mycoplasma spp. does not respond to antimicrobial therapy.
"Mycoplasma bacteria lack a cell wall which makes treatment with antimicrobials unsuccessful. Therefore, prevention is key," Petersson-Wolfe says.
Although bulk tank monitoring is a good surveillance program, to eliminate this organism from a herd, individual cow testing is required, according to Petersson-Wolfe. Unfortunately, because an animal will not respond to antimicrobials, the best way to solve a Mycoplasma problem is to remove the animal from the herd through culling to prevent the disease from spreading.