DCHA Webinar Addresses Fly Control And Its Economic Impact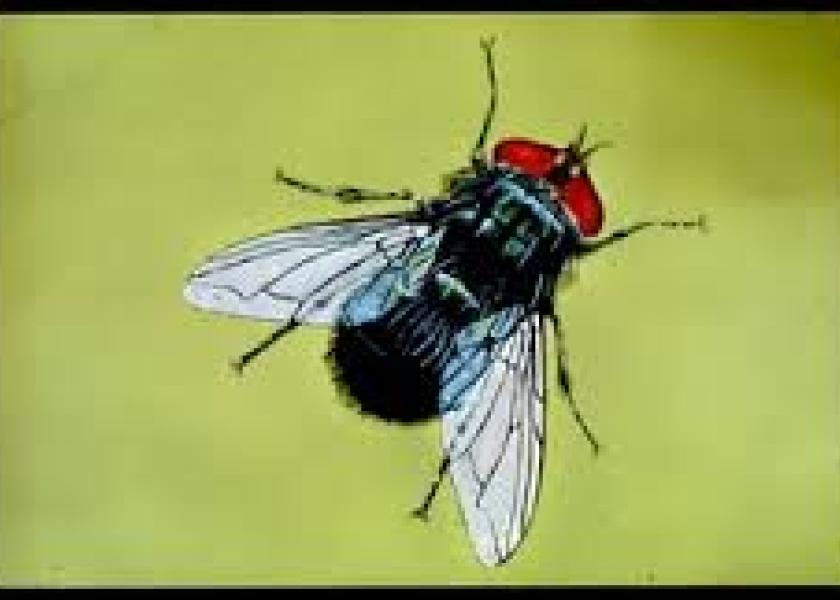 The Dairy Calf and Heifer Association (DCHA) is hosting a webinar focusing on fly control on June 4, starting at 2 p.m. CST.
Richard "Rick" Hack, an independent business consultant with RJH Consulting LLC, will serve as the lead presenter. His expertise lies in controlling insects on dairy animals and within their facilities.
A nuisance to animals and people, adult flies continue to lay eggs if adult fly and larval populations are not controlled. Eliminating all fly breeding material is not feasible to prevent adults from repopulating. However, controlling larvae is a proactive process that helps prevent adult flies from laying eggs and repopulating. Thus, Hack recommends continuously managing larvae and adult flies throughout fly season. "Program success is dependent on using the right products at the right time in the right way," says Hack.
During the webinar, Hack will discuss flies found on animals and their facilities, the economic impact of flies on animals, and how to control flies. In addition, he will describe effective integrated pest management programs, which include inspection, sanitation, treatment and monitoring. Inspection involves identifying adult fly species on a dairy, developing a facility diagram and recording where adult flies live, and identifying potential breeding areas. Sanitation includes removing fly breeding areas, such as around manure and feed areas, and near calf hutches, water containers, lagoons and fences. For a treatment program, learn how larvicides can be used in conjunction with adulticides to successfully control flies.
To wrap up the webinar, Hack will explain how to monitor the effectiveness of a fly control program.
Hack earned a master's degree from Clemson University in veterinary entomology and an MBA from Wilmington College. His current role includes providing global marketing and technical support to the animal health industry.
.
To register for the webinar, go to: https://bit.ly/DCHAFlyControl and follow the prompts. As the webinar approaches, you will receive an e-mail with information on how to log in to participate.
This webinar is sponsored by Elanco. The Dairy Calf and Heifer Association does not support one product over another and any mention is not an endorsement by DCHA.