Dale Grotelueschen Retiring from UNL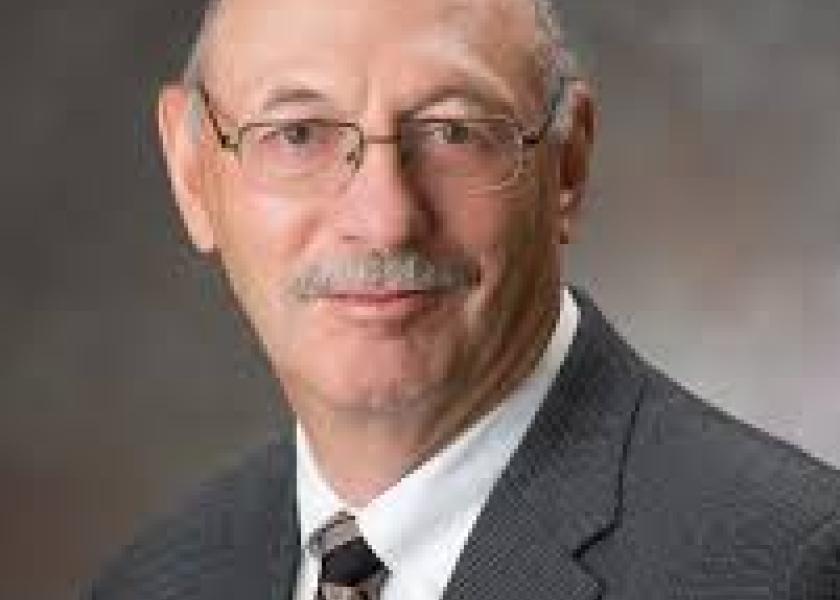 Dale Grotelueschen, DVM, MS, retires this week, following a distinguished career serving the beef cattle industry. Since 2003, Grotelueschen has served as director of the University of Nebraska's Great Plains Veterinary Education Center, near Clay Center, Nebraska. Previously, he worked in private veterinary practice, spent 16 years as a professor of veterinary extension diagnostics at Nebraska and director of the Panhandle Veterinary Diagnostic Lab in Scottsbluff. He also spent 13 years as a technical services veterinarian for Pfizer Animal Health, now Zoetis.
His numerous awards and honors include a listing in Bovine Veterinarian's 20 Influential Veterinarians in 2013 and being named Nebraska's Veterinarian of the year in 2018.
A persistent and eloquent advocate for beef quality assurance and disease prevention, Grotelueschen served as chairman of NCBA's BVD Working Group, chairman of the Academy of Veterinary Consultants (AVC) ad hoc BVD Control/Eradication Committee and is a past president of AVC.
The University of Nebraska will launch a national search to identify the next director of GPVEC. In the interim, Clayton Kelling, director of the School of Veterinary Medicine and Biomedical Sciences, and Galen Erickson, Nebraska Cattle Industry Professor of Animal Science, will serve as co-directors of GPVEC.
For more on Dr. Grotelueschen, see these articles from BovineVetOnline:
20 influential beef and dairy veterinarians
Grotelueschen Named Veterinarian of the Year