CAB: Another Billion In The Books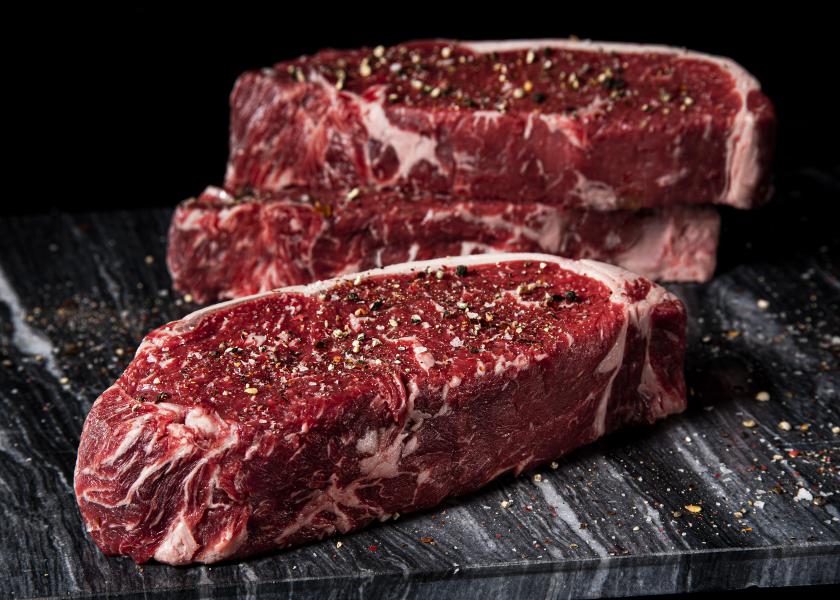 Blindfolded on a rollercoaster, this year in the beef business was filled with unexpected upside-downs and lurches. 
Whether a restaurateur in New York City or a rancher in Nebraska, the impacts of COVID-19 make 2020 a ride no one will soon forget. 
For the first time in 16 years, the Certified Angus Beef ® brand (CAB®) reported lower annual pounds sold for its fiscal year that ended September 30. Still, 2020 was one of strong performance and the fifth consecutive year with sales of more than a billion pounds across 51 countries. Those global sales of 1.175 billion pounds were down 6%, or 75 million pounds.
"We're prepared and positioned today to support our partners' business recovery and growth as we move forward," says CAB President John Stika. "We're fortunate to be in good shape because of the combined effort across our community."
Supply set to meet demand
Despite market disruption and volatility, Angus cattlemen remained focused on producing high-quality beef. In 2020, a record 35.9% of all Angus-influenced cattle met the brand's 10 quality specifications at licensed packers.
"Just a decade ago we were celebrating a 23% acceptance rate," says Paul Dykstra, CAB assistant director of supply management and analysis. "It's been a pretty steady uptick in both quality and Angus-influence in the cattle available for consideration."
The 5.54 million cattle certified into the brand were only 1.9% fewer than 2019. That number was just 3.5 million in 2010.
"That demonstrates a clear, concerted effort. Cattlemen are more focused than ever on what demand is telling us about beef quality," he says. "The brand is widely recognized as the target for successful producers who want to participate in the upper echelon of the market."
Licensed packers returned more than $1.7 million dollars in premiums to cattle feeders each week for CAB-qualified carcasses, incentivizing that pull-through demand back to cow-calf suppliers.