Bull Calves Deserve Colostrum, Too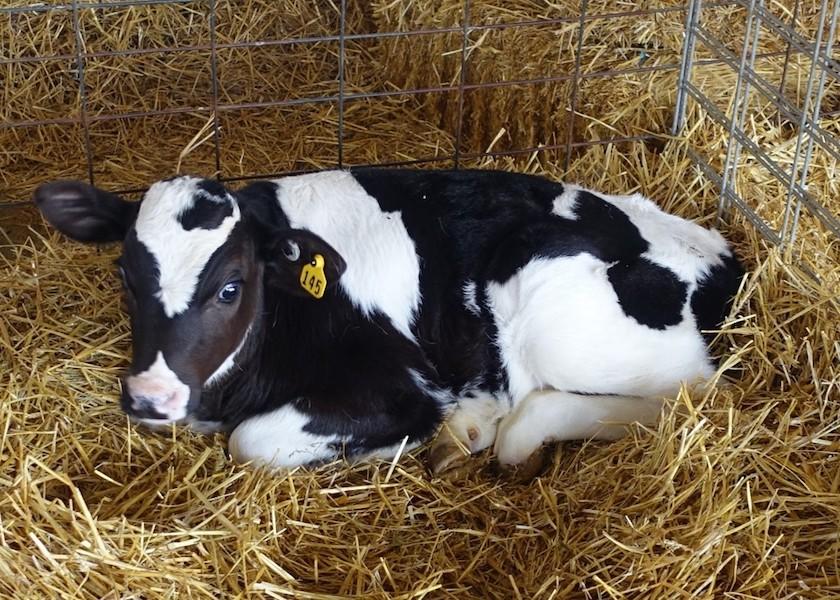 In the busy-ness of daily dairy life, it may seem like a waste of time and resources to bother feeding colostrum to bull calves that will leave the farm in days, if not hours. Their value may be low; labor is expensive and in short supply; and there is always a long list of other things to do that seem to be more rewarding.
But according to Sonia Arnold, Manager of Research, Nutrition and Quality Control for Marcho Farms, Inc., Souderton, Pa., "the importance of colostrum cannot be overstated."
She noted that in addition to vital immunoglobulins that protect calves from disease until their own immune systems are up and running, colostrum delivers an extensive list of other benefits. It's rich in protein and fat, plus additional immune factors. It provides warmth and hydration to the newborn calf, and it jump-starts the digestive process.
Indeed, colostrum feeding also is an issue of animal welfare. In a report from Michigan State University, Frank Wardynski, Dairy Extension Educator, said calves that do not receive adequate transfer of immunity via colostrum will suffer significantly higher rates of morbidity and mortality.
"Newborn calves cannot efficiently digest milk or milk replacer in their first hours of life," noted Arnold. "They need colostrum to stimulate gut closure and make the transition to digesting milk. Depriving them of colostrum is essentially putting them on a starvation diet for a few days. They're behind from the start, both nutritionally and immunologically."
Arnold studied colostrum as her research project while pursuing her PhD in ruminant nutrition at Penn State University. In her position at Marcho Farms, she is involved in setting protocols to care for the bull calves the veal company purchases daily, mostly from sale barns and buying stations. "It's sort of ironic that after studying and researching all the benefits of colostrum, I work routinely with a population of calves that is largely colostrum-deprived."
She said her team approaches calf receiving with a host of defensive strategies, including hydration, energy solutions and electrolyte therapy. "We don't lose many, but it would be far more beneficial for the calves, and for our business, if they all received colostrum."
Penn State University Extension Beef Specialist, Tara Felix, said passive immunity from the dam, which only can come from colostrum, protects calves for about the first 20 days of life. "After about 3 weeks, acquired immunity kicks in, sharply decreasing the likelihood of scours and death loss" she said. "But until then, calves need the immunity from clean, high-quality colostrum." She discusses many aspects of optimal colostrum delivery in this video.
"Dairy producers can aid in producing vigorous calves that can be profitable for feeders by ensuring calves receive adequate quantities of high-quality colostrum," noted Wardynski. "During the first few hours of life, only air is more important to calves than colostrum."