5 Ways COVID-19 Has Transformed the Food Supply Chain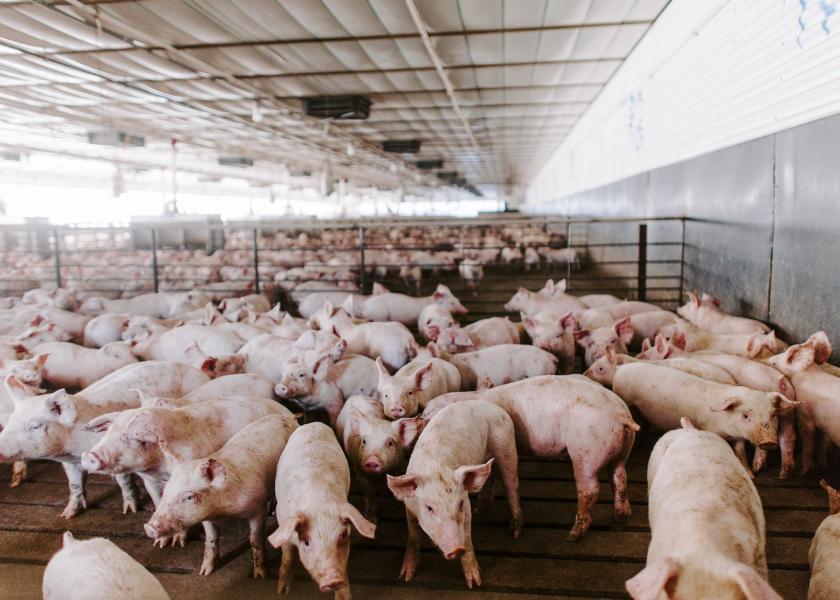 In less than two months, the COVID-19 pandemic has completely disrupted the food supply chain. As stay-at-home orders began rolling out, panic set in. Grocery aisles were emptied, restaurants closed, and the farm-to-fork food chain saw links start to snap. 
Some impacts were instantaneous, while others are slowly emerging. Farmers are quickly adapting to these challenges so their products can safely and efficiently travel from farm to the hands of consumers. Here are just a few of the ways COVID-19 is recasting the supply chain.
1. The blueprint of food demand changed on a dime.
Once schools and restaurants closed their doors and consumers rushed to stock up, pressure points emerged across the food chain. 
Take milk for example. Around half of demand is from restaurants and 10%-15% from schools and institutions, explains Rob Barley, owner of Star Rock Farms in Conestoga, Pa.
"So, you're left with 30% of demand, which probably doubled, but you're still only at 60% to 70% of your total demand," says Barley, whose operation includes 1,500 dairy cows, 100,000 finisher hogs, a 2,000-head beef feedlot and 13,000 acres of row crops.
Between the transformation in demand and the challenge of delivering the right products to the right places, milk started getting backed up in a hurry, he says. As a result, some farmers were forced to dump milk.
Restaurants require different types and quantities of ag products. With restaurants closed or at least needing significantly less amounts of products, processors had to scramble to change packaging and transportation.
"You can't just change the processing setup overnight," Barley explains. 
That left some products without a home. For instance, he says, some of the extra value processors of fluid milk receive is cream, since a lot of milk goes as 1% or 2%. "A lot of the cream goes into restaurants, so that demand disappeared overnight."
The same bottlenecks were created for the produce industry, says Shay Myers, CEO of Owyhee Produce in Nyssa, Ore. The third-generation family farm is one of the country's largest vertically integrated onion farms. They also produce asparagus and sweet potatoes.
"Around 70% to 80% of our valley's onion production goes to processing for food service or directly to food service," he says. "That business dropped off immediately. Stores wanted consumer packs of 2 lb., 3 lb. or 5 lb. bags. Our operation is set up for only about 20% of our production to go into 3 lb. bags. We don't have the infrastructure to make that immediate change."
While they were able to retool some old machinery to capture some of the business, Myers says that is only a temporary solution. They have had to dump or compost millions of pounds of onions in the last few weeks. 
2. Most food banks aren't equipped to take mass volumes of straight-from-the-farm products.
Farmers and producers would be quick to donate their products instead of dumping or disking them up. Yet, it's not that simple.
After shutdowns occurred, many restaurants emptied their coolers and donated what food they had to food banks, Myers says. So, food banks were full. Now they could use product, but getting them straight from farms takes logistics, time and money.
"Our onions are in a bulk state," he says. "For us to convert that to a 50-lb. unit to go to the food bank essentially costs another $3 to $4 per unit of sale. So, you're going to double your loss to convert it to a package to give it away." 
3. The livestock pipeline's long tail creates ongoing bottlenecks. 
Many pork and beef processing plants are running at below-normal levels as they deal with the ongoing ramifications of COVID-19. As a result, bottlenecks emerged.
"For every week that goes by, we are backing cattle up," says Jeff George, manager of Finney County Feedyard in Garden City, Kan. "The industry will struggle for quite some time to get the backlogs caught up. We're at a time in the cattle business where we just have a lot of cattle around. Once the pipeline is full, it has a long tail."
Industry analysts estimate over 500,000 head of cattle are backlogged in feedyards now, and the number will continue to grow until harvest plants are back to running at 100%. The same is true for hogs. (Read: Executive Order No Quick Fix For Bottlenecks)
"The hog production system is kind of like a water hose," says Jimmy Tosh, CEO of Tosh Farms, Tosh Farms in Henry, Tenn. "You can turn the water off, but it doesn't immediately turn off. The pigs will keep coming. With the processing plants below capacity, pigs back up on the farm."
While Tosh says his operation, which includes 19,000 acres of row crops and 37,000 sows, has not been devastated yet, he's worried about the future and others in the industry. 
"We are backed up about 60 loads, but if that continues another two or three weeks, it will become a very serious situation," he says. "I don't know how well ever catch up without euthanasian. We've had a supply shock, now we're having a processing shock."
4. COVID-19 will likely change the meat processing industry.
As processing plants continue to close or adjust to allow for employee safety and social distancing, Tosh expects additional long-term changes.
"We'll probably see plants get reconfigured," he says. "One of the big issues we face in the ag industry is labor. This will accelerate the trend of more robotics in slaughterhouses."
5. Consumers could make long-term changes to their eating habits. 
USDA has pledged to purchase and distribute $100 million a month of fresh fruit and vegetables through the Buy Fresh Coronavirus Farm Assistance Program.
Myers see this as a benefit for produce growers.
"These will be distributed to a lot of families who likely didn't eat a lot of fresh fruits and vegetables," he says. "So, we think long-term this could be an advantage."

Read More
COVID-19: Navigate A Way Forward