Technology In The Veterinary Workplace: Consider The Value Of Thermal Audits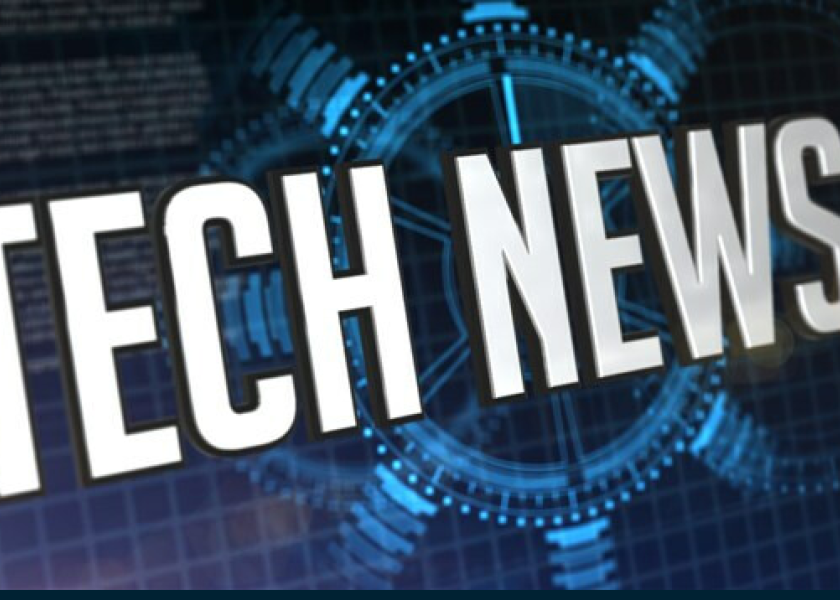 This article was prepared by Eric Rooker, DVM, Dairy Doctors Veterinary Services and Operators to Owners, Plymouth, Wis. He can be reached at dairydoctors.com.
Temperature plays a key role in food animal medicine. Food animals are uniquely affected by temperature because it not only denotes a disease or inflammatory process, but external temperature can significantly affect the major economic endpoints of their rearing.
Thermal audits present the food animal practitioner with a unique opportunity today. Such audits are at the convergence of an economic "dialing-in" by producers, where producers are looking to capture any improvements that can make cash flow possible. It is also an age where technology that can feasibly allow for long-term and highly accurate temperature monitoring has been developed and is available at very cheap prices. This places the practitioner in the unique role of being able to utilize their position as an expert on operations to not only improve their client's bottom line by creating a new thermal audit service, but also improve the overall quality of life for every animal at that operation.
The tools to accomplish this already exist today. Modern technological leaps have taken the infrared thermometer from a massive unit used by firefighters only and transformed it into something that you can clip onto a smart phone and take a picture. A device such as this is now highly portable and available for less than $100. Couple this with the relatively new technology of a temperature data logger, and practices can create a very powerful and long-term analysis of any operation they wish.
Thermal audits do not need to be limited to analysis of facility performance. Audits can vary from accessing the performance of a cross-ventilation barn all the way down to the micro-environment inside a calf hutch. By placing temperature data loggers throughout the facility, a thermal map of the barn can be constructed, allowing for the identification of hot spots throughout a day-to-night cycle. This allows for a visual representation of environment surrounding the cattle. When practitioners pair this data logger information with an analysis of wind speeds throughout the barn (Figure 1), they can identify specific areas of weakness within the facility and target them directly.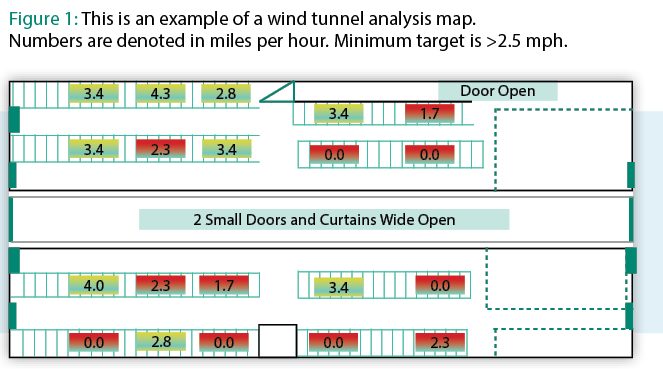 Large animal veterinarians should also consider the power of audits of feedstuffs as well as temperature-sensitive medicines, such as vaccines or hormones. While both stand independent on an operation, similar technology can be used to monitor their consistent handling.
I suggest that annual thermal audits of the dairy should occur to facilitate the monitoring of colostrum storage, colostrum feeding temperature, milk and milk replacer feeding temperature, temperature of resting starter feed, temperature of resting TMR bunk feed, temperature of any holding refrigerators and freezers (Figure 2), and vaccine and hormone temperature at the time of storage.
New thermal monitoring technology presents practitioners with unique ways to influence producers and their employees through visual representation of the data. Through the use of infrared phone-mounted thermometer and temperature data loggers, practitioners can now create a powerful presentation to create change at the producer's operation.
Images such as the ones below (Figures 2 and 3) create a visual representation of what many might consider "less powerful" numbers-only data. These images can connect practitioners to an audience with a wide range of animal or diagnostic knowledge by visually depicting trends and readings. This ability to cross language and skill gaps provides any presentation more power and substance than simply words could convey.
Overall, new technology in temperature detection and logging present veterinary practices with an opportunity to establish new consulting programs around thermal audits of their producers' operations as well as improve animal care.