Register Now For The 2021 AABP Recent Veterinary Graduate Conference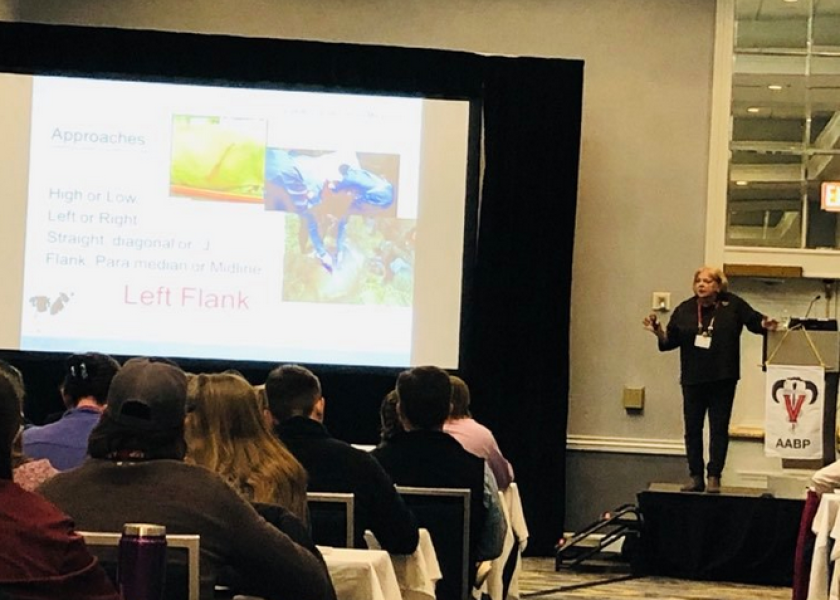 The fourth-annual American Association of Bovine Practitioners (AABP) Recent Veterinary Graduate Conference, targeted for those veterinarians who have graduated between 2013 and 2020, is slated for Feb. 12-13, 2021, in St. Louis, Mo. Registration for virtual and in-person attendance is now open. In-person attendance is limited to recent graduates; however, all AABP members can register for virtual conference attendance this year.
The theme is Building Resources for Life. It was developed to offer newer graduates information and skills to help them feel more knowledgeable and confident in their clinical practice. This conference is developed entirely by a program committee of recent graduates and will offer great continuing education (CE) for this demographic of AABP members as well as more experienced practitioners.
"The theme was chosen because it meshed with what our team all wish we had more of when we had just graduated," explains Aaron Pospisil, DVM, 2021 program chair. "We came out of veterinary school with a whole lot of knowledge and no know-how. Creating the tools for the future will help new grads – especially our newest grads – be able to put that knowledge into something useful!"   
This year, there will be three preconference seminars on Feb. 11:
•    Seminar 1: DairyCOMP 305
•    Seminar 2: ruminant surgical procedures
•    Seminar 3: practical dairy nutrition and disease workups  
The scientific program on Feb. 12-13 will include a keynote address by Dr. Morgan McArthur on how to communicate with clients and staff.   
Other general session topics on Friday will include mental wellness, handling burnout, immunology, vaccination and mixed-animal topics. Friday and Saturday sessions will include beef, dairy, clinical skills, consulting skills and more.
At the dinner on Friday, attendees will be asked to share their less-than-ideal experiences and how they worked through them. How did they demonstrate resiliency? Is there a time in practice that they felt they have shown resilience? What is that story that an attendee can share to uplift everyone?
Pospisil has attended all three previous conferences. "It has been one of the best tools since I started as a veterinarian," he says. "Yes, the knowledge we gain at the conference is great. Yes, it's awesome to build our repertoire of skills. But even better is the ability for new graduates to talk to other new grads and see that they are normal. To share in those awkward blunders and growing pains. To swap stories over dinner of good and bad days. And to realize we are all out here together with the same problems." He adds that the secondary goal of the conference is to help keep excited young veterinarians in cattle practice by helping foster a network of great, young cattle veterinarians.
"It's great to glean information and experiences from those who went before us, but it's even better to find a peer who just recently encountered a similar challenge," Pospisil says. "I hope the program brings in enthusiastic young doctors and sends them home with a head full of new information and a network of peers to help them survive putting it into practice!"
Conference attendance is limited to current AABP members, so make sure your dues are current when you register. Visit https://aabp.org/Recent_Grad/default.asp to see an overview, schedule and register for the conference. You must be logged onto the website to register.  
For the first time, the AABP Recent Graduate Conference is open to all AABP members and students to attend virtually. "This will allow AABP to provide two major continuing education events for our members, the Recent Graduate Conference and the Annual Conference," says Dr. Fred Gingrich, executive director of AABP. "The CE content of the Recent Graduate conference is very clinical and practical with relevant content regardless of your grad year." There will also be a virtual and in-person trade show at this conference to allow AABP vendor partners to connect with members.