Biggs: Internal Parasite Control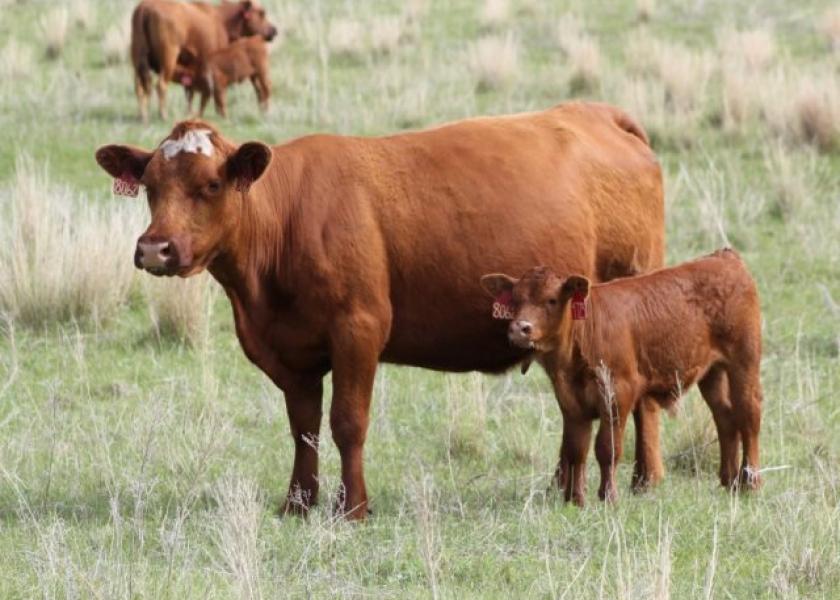 Internal parasites cause a variety of clinical signs, including weight loss, diarrhea and death. Other, less obvious parasitic signs, (often referred to as subclinical signs), significantly impact producers. The subclinical signs may include things like decreased weaning weights and lower rates of reproduction.
Widespread use of anthelmintics (dewormers) has led to most cattle parasite control programs focusing on maximizing production rather than treating clinical disease. There are three anthelmintics classes available in the United States: the benzimidazoles, the macrocyclic lactones, and an imidazothiazole. 
Due to the extensive use of anthelmintics, concern have been raised about the development of parasite resistance leading to loss of product effectiveness. Researchers at OSU are currently investigating Oklahoma cattle herds for parasite resistance.
Numerous factors relative to the use of anthelmintics are thought to have the potential to contribute to the development of resistance. One of the biggest factors is thought to be the treatment of all animals in a production system regardless of parasite load. Application of treatment at a time of year when larval numbers on pastures is low can also lead to a relative increase in resistant larvae on the pasture. Additionally, the weight of animals is often estimated leading to under dosing with inadequate concentrations of the drug reaching the parasite. Other groups of animals are often treated based on the average weight of the group which leads to roughly half of the population receiving less than the recommended dose. The delivery form of the anthelmintic can also impact the risk of resistance. Pour-on formulations are convenient and easy to use, but accurate dosing is difficult and pour-on formulations produce lower drug concentrations at the level of the parasite. Also, licking behavior has been shown to result in drug exposure of nematodes in non-treated cattle.
In order to address parasite resistance and maintain product efficacy, sustainable parasite control programs must be developed. Effective programs are built upon knowledge of parasite life cycles, sound grazing strategies, and proper product use. It's important to note that sustainable parasite control aims to suppress parasite population below the threshold for economic loss, not completely eliminate parasite populations. Producers should work closely with their veterinarian to design an effective parasite control program.