Young Dairy Calves Ready To Transport May Benefit From An Immune Stimulant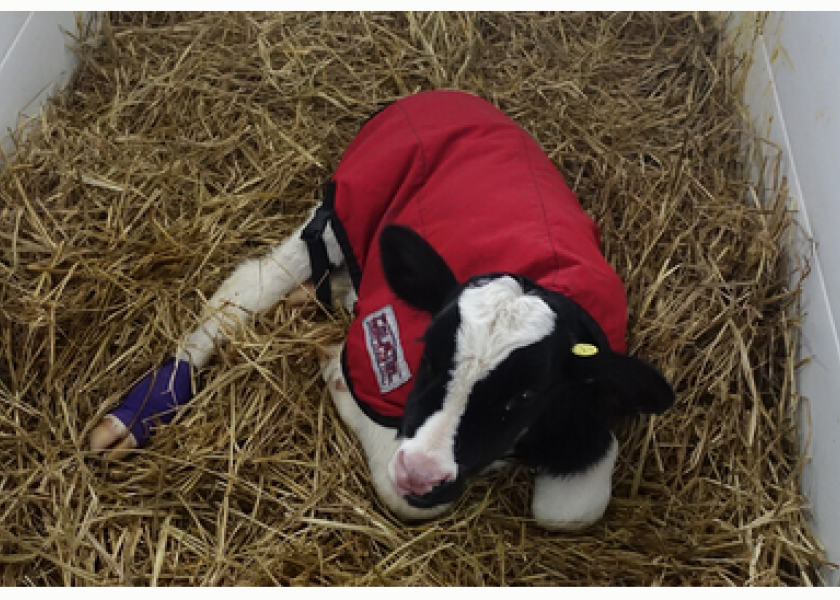 Livestock producers interested in transporting young dairy calves might find the use of an immune stimulant (IS) helpful in reducing the need to treat for respiratory diseases during the first 30 days of life.
That was the key takeaway of a recent study conducted by researchers at the University of Minnesota College of Veterinary Medicine. The study was led by Assistant Professor Luciano Caixeta, and published recently by Frontiers In Veterinary Science.
"The statistically significant effect we saw was a decrease in respiratory diseases at around 21 days of age," Caixeta says.
The study looked at the effects of administering an IS around the time of transportation on health scores, disease treatment and mortality of Jersey and Jersey-cross calves.
The study enrolled newborn calves transported within the first week of life. The calves in this study were randomly assigned to one of three groups: a control group that received a saline inoculation, a group that received the IS injection before transport, and a group that received the injection after transport.
Along with reducing the need to treat for respiratory disease post-transport, researchers found that the IS "led to a marginal decrease in mortality during the rearing period when compared to calves that did not receive the IS."
Caixeta says that while the IS stimulates the calf's immune system, it doesn't remain stimulated for a long period of time.
"I wouldn't expect an IS to be effective for more than 10 days to two weeks following application, so it's a very narrow window of opportunity for producers to derive the benefit," he explains.
In addition, Caixeta says to achieve this benefit he would encourage producers are individuals hauling stock to focus using an IS with young calves, from newborn to a couple weeks of age. "Our study was carried out in newborn calves, and we have no data to confirm the same benefits in older calves,"  he says.
Regarding economics, Caixeta says the research team assessed the calves during only a 60-day period, making it a challenge to determine any return-on-investment of using the IS.
"It is likely that if you look out at one year or the first lactation of those animals, there might be a financial benefit to using the IS in this manner," he says.
The study abstract, Effects of the Administration of a Non-specific Immune Stimulant Around Transportation on Health and Performance of Jersey and Jersey-Cross Heifer Calves During the Rearing Period: Randomized Clinical Trial, is available for review here:   https://doi.org/10.3389/fvets.2020.550202
The project was funded by the American Jersey Cattle Association Foundation and by NovaVive, Inc.