National Feedlot Health Study Gets Underway In 2021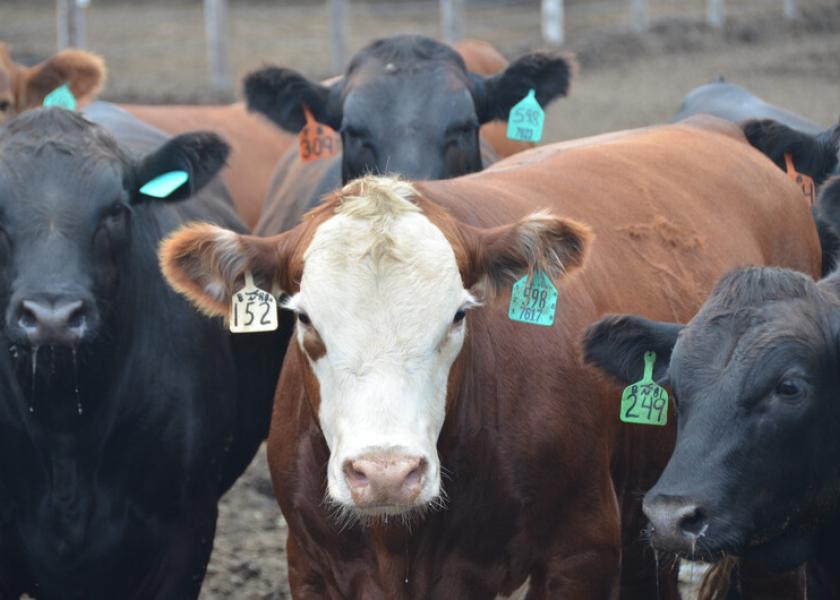 A national study focusing on cattle health and management on U.S. feedlots with at least 50 head will get underway in 2021.
Between March and August, the USDA's National Animal Health Monitoring System (NAHMS), in collaboration with the National Agricultural Statistics Service, will conduct the study, says Chelsey Shivley, veterinary medical officer (epidemiologist), USDA APHIS VS S&P CEAH NAHMS, Fort Collins, Colo.
Shivley and her team want to get the word out to bovine veterinarians now to raise awareness for the study and encourage them to let feedlot owners and operators they work with know about the project.
"The study is designed to provide a snapshot of current feedlot cattle health management practices," Shivley says. "The information we collect will allow for the analysis of trends in specific topics related to cattle health. We want to better understand what diseases and issues are providing the greatest challenges to producers."
Chivley says reports published from this study will benefit the U.S. feedlot industry by providing current and scientifically valid estimates to
▪ Aid in understanding disease preparedness strengths and vulnerabilities,
▪ Help policymakers and industry stakeholders make informed decisions,
▪ Identify research and development needs on vital issues related to feedlot cattle health,
▪ Enable economic analyses of the health and productivity of the U.S. feedlot industry,
▪ Identify educational needs and opportunities related to feedlot cattle health,
▪ Provide benchmark data on important feedlot cattle health management practices to inform quality assurance programs, and
▪ Provide transparent, credible, independent information on U.S. feedlot industry practices that is not collected by the industry itself.
"NAHMS provides us with a snapshot of how our industry partners are operating their business and making decisions, serving as a benchmark and gut-check for us in making decisions on how to run our business," notes Josh Szasz, DVM, Ph.D., Five Rivers Cattle Feeding, in a prepared statement. "This helps us stay open-minded and current in today's practice of feeding cattle."
Chivley says she anticipates that invitations to participate in the study will be mailed in February to feedlots selected at random. Participating in the study is voluntary, and all information gathered is confidential.
Representatives from NASS will visit participating operations from March through April 2021 to complete a questionnaire. If participants choose to continue in the study, USDA or State veterinary health professionals will visit feedlots from June through August 2021 to complete a second questionnaire.
More information is available at http://www.aphis.usda.gov/nahms