Prepare for More Antibiotic Rules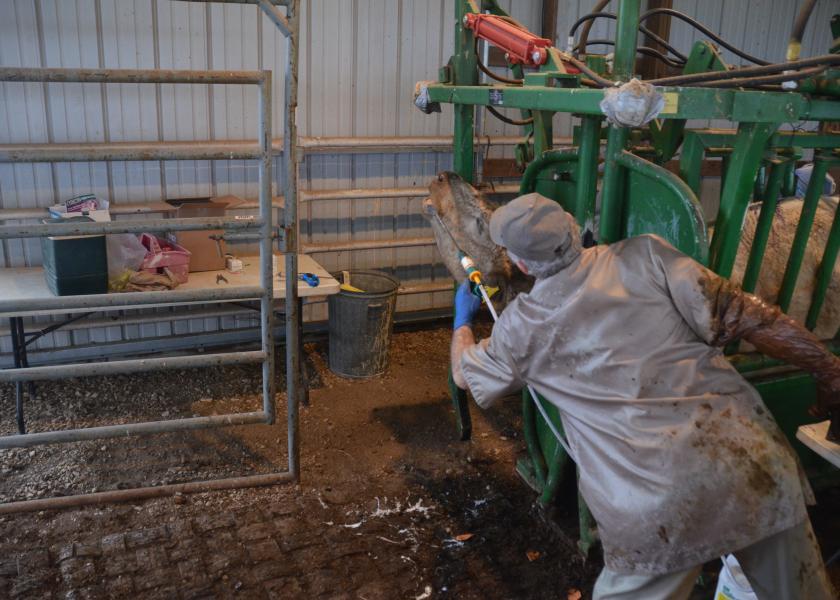 Beef and dairy producers have adapted to significant changes in antibiotic regulations over the past three years, and that trend will continue.  Continued public pressure and regulatory actions will drive ongoing change, with more emphasis on preventive care and veterinarian oversight of antibiotic use.
In September 2019, FDA released draft guidance for industry (GFI) 263, outlining a process for bringing remaining animal drugs containing antimicrobials of medical importance under the oversight of licensed veterinarians. This includes injectable antibiotic products now available over the counter.
The action builds on the GFI 213 and the veterinary feed directive (VFD) rule, which, in January 2017, eliminated performance claims from labels for medically important antibiotics and brought purchase of most medicated feeds under veterinarian oversight.
Also, by September 2020, FDA plans to issue a draft strategy to ensure all medically important antimicrobial drugs used in the feed or drinking water of food-producing animals have a targeted duration of use.
While the industry has made progress in antibiotic stewardship, research shows opportunity for further improvement. The CDC's 2019 Antibiotic Resistance Threats Report for example, shows an 18% reduction in annual antibiotic-resistance (AR) associated deaths since 2013. Even so, the report notes AR bacteria and fungi cause more than 2.8 million infections and 35,000 deaths in the United States each year.
In December, the FDA's 2018 Summary Report on Antimicrobials Sold or Distributed for Use in Food-Producing Animals showed domestic sales and distribution increased 9% between 2017 and 2018. Without proper context, the year-over-year increase could generate disproportionate reactions. A year earlier, FDA's summary report showed sales and distribution of those same products declined 33% between 2016 and 2017, and 41% since 2015, which was the peak year for sales and distribution of those products.
While the report does not evaluate reasons behind the year-to-year increase, it seems plausible that 2018 brought a readjustment following a major disruption. Implementation of the VFD rule could have reduced sales below the natural demand level, because of unfamiliarity with the rule and VFD process. Also, sales during 2016 likely reflected effects of some stockpiling ahead of the new rules, making the 2017 decline more dramatic.
FDA notes that while sales data do not necessarily reflect actual antimicrobial use, sales volume observed over time is a valuable indicator of market changes. However, when evaluating progress, we need to consider actual use data, animal demographics, animal health data, and data on resistance.
For more about FDA's initiatives for antimicrobial stewardship, see these articles from BovineVetOnline:
FDA Announces Veterinary AMR Performance Measures on FDA-TRACK
FDA Funds Duration of Use Studies
Antimicrobial Sales Post Moderate Increase in 2018
NARMS Releases Latest Report on Antimicrobial Resistance Trends