OIE Report Shows Global Progress on Use of Antibiotics in Animals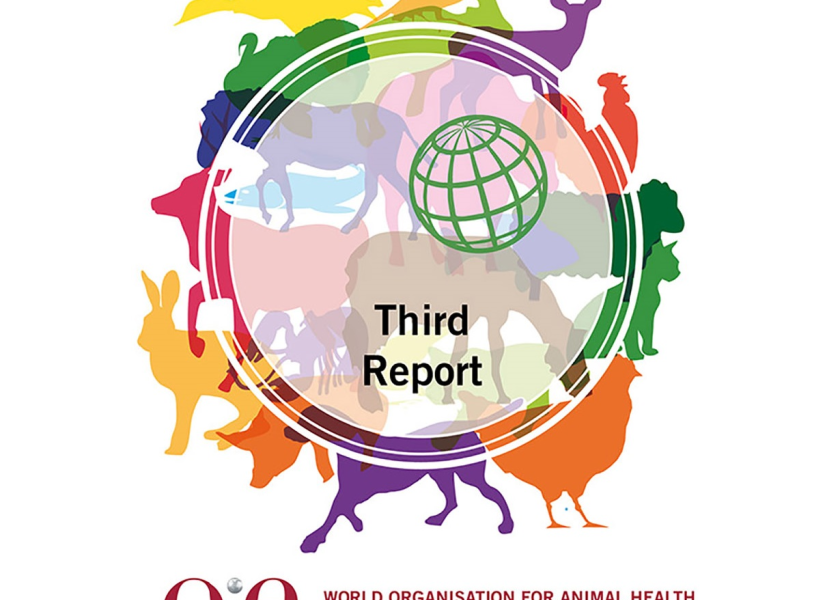 Efforts toward improving stewardship of antibiotics in livestock production have gained momentum worldwide, with more countries regulating antibiotic use and collecting data to document trends.
A new report from the World Organisation for Animal Health (OIE) show positive global progress in two key goals: more countries reporting data and fewer participants allowing use of antibiotics for growth promotion. The report also documents a continued need for enhanced surveillance and more consistent international surveillance of antibiotic use and resistance trends.
This third OIE annual report on the use of antimicrobial agents intended for use in animals provides a global and regional analysis from 2015 to 2017. In 2017, the third round of data collection, 155 countries, including 153 OIE Member Countries (85% of 181 Member Countries) and two non-OIE Member Countries completed reports. This alone shows progress since the first phase of data collection, when 130 Member Countries submitted completed reports.
According to the report, reported use of antimicrobials for growth promotion has declined from 60 to 45 countries since the last round of data collection. The authors note though, that key antimicrobials classified by the WHO as 'Highest Priority Critically Important Antimicrobials', including colistin, continue to be used routinely in several regions for growth promotion, creating risk for development of resistance among animal and human pathogens.
Earlier this year, a report from the FDA showed significant improvement in antibiotic stewardship here in the United States. According to the 2017 Summary Report on Antimicrobials Sold or Distributed for Use in Food-Producing Animals, sales and distribution of all medically important antimicrobials decreased 33 percent decline between 2016 and 2017, 41 percent since 2015 (peak year of sales/distribution) and decreased 28 percent since the first year of reported sales in 2009.
The OIE report stresses the importance of countries becoming engaged in the process, with data collection and establishment of a regulatory framework serving as critical early steps. The new report shows 72 responding countries do not have a regulatory framework on the use of growth promotors. That number is down significantly from 110 countries that lacked such a framework in the first survey.
The OIE authors also note a steady increase in countries able to report quantitative data, such as quantities of antimicrobial agents used, in addition to qualitative data. The third report indicates an increase of quantitative data by 32% since the data collection started
"Many countries have already taken key actions, such as setting up surveillance systems and regulating the use of antimicrobials in human and animal health, but we still have a long way to go," said Dr Tedros Adhanom Ghebreyesus, Director-General of the World Health Organization. "Working together is the only way to avoid the huge human, social, economic and environmental costs of antimicrobial resistance."
View the full report from the OIE.
For more on antibiotic stewardship and regulations in livestock production, see these articles on BovineVetOnline:
Antibiotic Stewardship: FDA Cites Progress.
Make Antibiotic Stewardship work
Antimicrobial Stewardship: A Need for International Standards