VetPrep, Merck Partner on Veterinary-Student Innovation Competition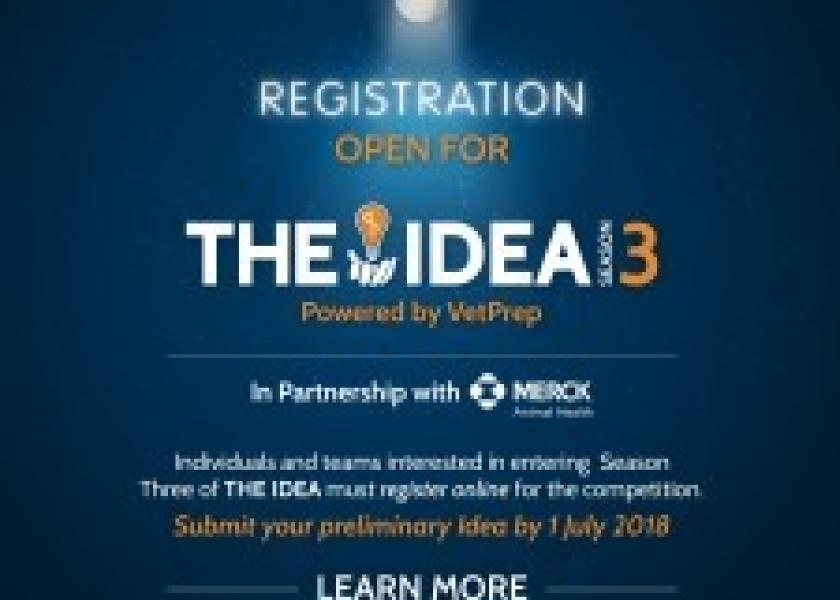 VetPrep, creator of The IDEA Veterinary Innovation Competition is excited to announce a new partnership with Merck Animal Health (MAH). The IDEA is intended to stimulate and develop creative ideas from young veterinary problem solvers, pairing students (both individuals and teams) with mentors who together further develop the innovative ideas.
For the upcoming Season 3 of The IDEA, VetPrep has partnered with Merck Animal Health to grow the competition and further promote innovation, discovery, and entrepreneurship within the veterinary community. Like previous years, student teams will be paired with professional mentors to assist them in growing their idea with the goal of bringing it to market.
Dr. Linda Lord, Academic & Allied Industry Liaison Lead at MAH had this to say: "Merck Animal Health is very excited to partner with VetPrep on this unique competition to foster innovation among veterinary students. Our hope is that this competition and the cash awards can help entrepreneurial students turn their ideas into actual products and even companies."
Applications for Season 3 of The IDEA are open through July 1, 2018. Veterinary students interested in applying can find the application and more information about the competition at https://www.vetprep.com/theidea.
The live finale of The IDEA will be held in March 2019 at the SAVMA convention in Georgia where the top three teams will present their ideas to judges from industry and academia and take home a total of $17,500 in cash prizes, specifically geared toward bringing their innovations to market.
"I have been so inspired to see the entrepreneurial future of veterinary medicine through the eyes of these young innovators. They have given me a fresh perspective on the creative minds that are entering our profession and I can't wait to see where they'll lead us," said Dr. Andrea Dover, The IDEA competition organizer and Program Manager at VetPrep.