Texas Tech University Honors Caviness Beef Packers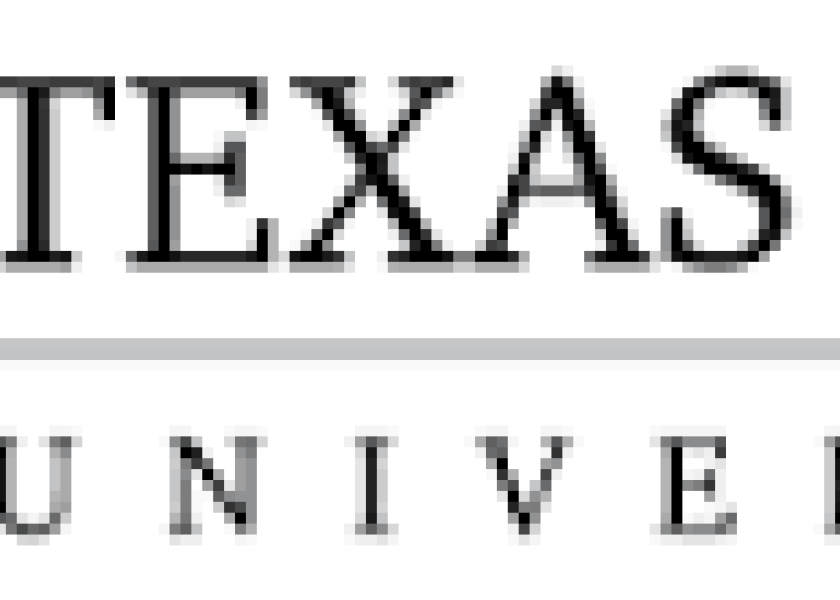 The Texas Tech University System, Texas Tech University and Texas Tech University Health Sciences Center (TTHUSC) continued to honor their trailblazing philanthropic supporters Tuesday, recognizing Caviness Beef Packers for contributing to the future Texas Tech University School of Veterinary Medicine.
Caviness' impactful commitment to generously support the School of Veterinary Medicine was recognized by Texas Tech President Lawrence Schovanec, Texas Tech University System Interim Chancellor Dr. Tedd L. Mitchell and Texas Tech pre-veterinary student Sidney Dunkel during ceremonies held at the TTUHSC Amarillo campus.
"The School of Veterinary Medicine at Texas Tech University will serve a vital need in West Texas and the nation," Schovanec said. "We could not be more appreciative of the Caviness family for its philanthropic contribution that makes it possible to address that need and to expand the educational opportunities for students."
Caviness Beef Packers president Trevor Caviness and CEO Terry Caviness both said they were pleased to be able to contribute to an initiative that fills a need not only in West Texas but also throughout the U.S.
"Our family business is totally built on reliability and sustainability in the industry," Terry Caviness said. "We are very pleased that we can contribute to this new institution. We are filing a need, a need for higher education, higher livestock education in the Texas Panhandle and serving the entire South Plains."
Added Trevor Caviness, "Texas Tech has a tremendous track record with great success in its medical and pharmacy schools. It's great to be in a situation such as this and have such low risk to put your dollars toward something you know matters and makes a difference. I think we will look back in 20 years and see this as a very pivotal time in the Panhandle and South Plains region as a launching pad for growth."
Dunkel, who comes from a long lineage of ranchers in Archer City, is a Presidential Scholar majoring in animal science. A member of the Texas Tech Ranch Horse Team and a two-time American Quarter Horse Association world champion, Dunkel said having a veterinary school at Texas Tech allows her to fulfill two of her dreams.
"Growing up on a ranch, I found two of my strongest passions to be showing horses and veterinary medicine," Dunkel said. "When I began looking at colleges, I knew Texas Tech was a place where I could show my horses and further my education to becoming a veterinarian. Growing up on a ranch with a cow-calf operation, not only is the Caviness family helping bring this school about but they're also helping keep my family in business."
These gifts support construction and development of the future School of Veterinary Medicine in Amarillo and help revolutionize veterinary services throughout Texas' agricultural communities. Empowered by generosity, the school is designed to fulfill a growing need in these communities by shaping the future of veterinary education and enriching our state's agricultural heritage.
"Today is a very exciting day for us and an exciting day for the Texas Tech System," Mitchell said. "This is a great day for Texas Tech and the Texas Tech University Health Sciences Center. As we look toward the needs of the Texas Panhandle, the South Plains and, in fact, all of West Texas and the surrounding areas, there are few things going on that don't involve, in one way or another, agriculture. West Texans take care of West Texans, and by doing so, West Texans take care of the nation."
Caviness Beef Packers joins Happy State Bank and Cactus Feeders as philanthropic trailblazers that have recognized the need for and are supporting the establishment of the School of Veterinary Medicine, which is designed to address the need for more large-animal veterinarians in Texas in a cost-effective and innovative manner.
In August, the Texas Tech University System's Board of Regents advanced Texas Tech's plans to establish a veterinary school by approving the new school, its degree plan and funding for preliminary designs for the school.
Construction of two new veterinary school buildings is expected to cost $89.82 million with an additional five-year operating budget cost of $82.29 million, which includes classroom equipment, supplies and the cost of faculty pay. The Board of Regents approved the concept for the veterinary school and a proposed first-stage design budget of $1.37 million.
The plan approved by the Board of Regents is designed to enroll 60 students per year for a desired enrollment of 240 students for the four-year program. The school also would serve 150-200 graduate students who are not seeking a doctorate in veterinary medicine, as well as an academic staff of 90.