Recent Graduates: Sign Up Now, Before it's Too Late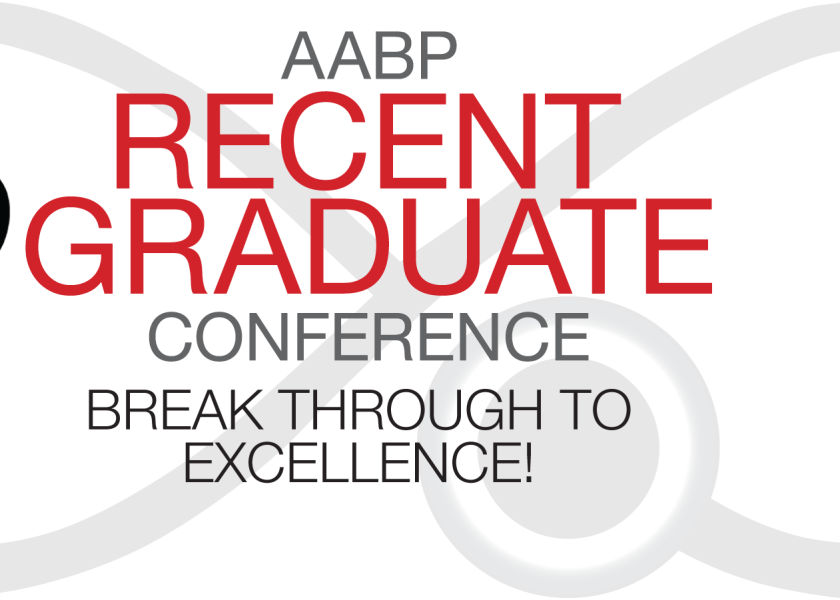 The American Association of Bovine Practitioners (AABP) will host its second AABP Recent Veterinary Graduate Conference Feb. 7-9, 2019, in Columbus, Ohio. Registration is now open at http://aabp.org/recent_grad/register.asp. Registration is limited to veterinarians who graduated from 2011 to 2018, and attendees must be AABP members.
With the theme of Break Through to Excellence, program chair Dr. Jess Simons says, "Our goal in selecting the speakers and content for the conference was to provide recent graduates with the extra knowledge and support they need to break through and become excellent veterinarians. We looked closely at the reviews from the first conference and used them to create a program that will provide continuing education to boost new graduates who are looking to gain confidence and mentorship, and also benefit those who have been out of school seven or fewer years and are starting to think about buying a practice and taking the next step in their career."
The program features general, clinical skills, business management, beef and dairy topics, many of them designed to enhance skills-based medicine and diagnostics. New this year are three preconference seminars on breeding soundness exams, practice valuation and DairyComp 305. There will be 16.5 CE credits available. "We have a diverse group of speakers," Simons explains. These speakers include influential young veterinarians, industry experts and, with the changing demographic of the profession, a large number of women veterinarians. Speaker Dr. Caitlyn Wiley will be bringing along "Frosty" the obstetric cow model for interested participants to practice their obstetric skills."
The AABP Board of Directors is committed to providing resources that our recent graduate colleagues value," notes AABP Executive Vice President Dr. K. Fred Gingrich, II. "This conference demonstrates that the major mission of AABP is to provide relevant continuing education for the bovine practitioner, and this conference was developed to target that CE to our recent graduate members."
In addition to providing quality bovine medicine CE, the goal of the conference is to also encourage recent grads to become and stay active in organized veterinary medicine and take advantage of the resources offered by AABP.
Registration for the 2019 AABP Recent Veterinary Graduate Program is from Oct. 1 through Jan. 16, 2019. Find out more information at www.aabp.org under the Conference tab, and register at http://aabp.org/recent_grad/register.asp. Not an AABP member yet? Join today at http://aabp.org/store/paydues.asp, then register once your membership is updated.
AABP is a membership-based, not-for-profit organization serving cattle veterinary medicine professionals across the United States, Canada and other countries. Visit www.aabp.org and like us on Facebook. #2019AABPRecentGrad