Post-Mortem of a Feedlot Steer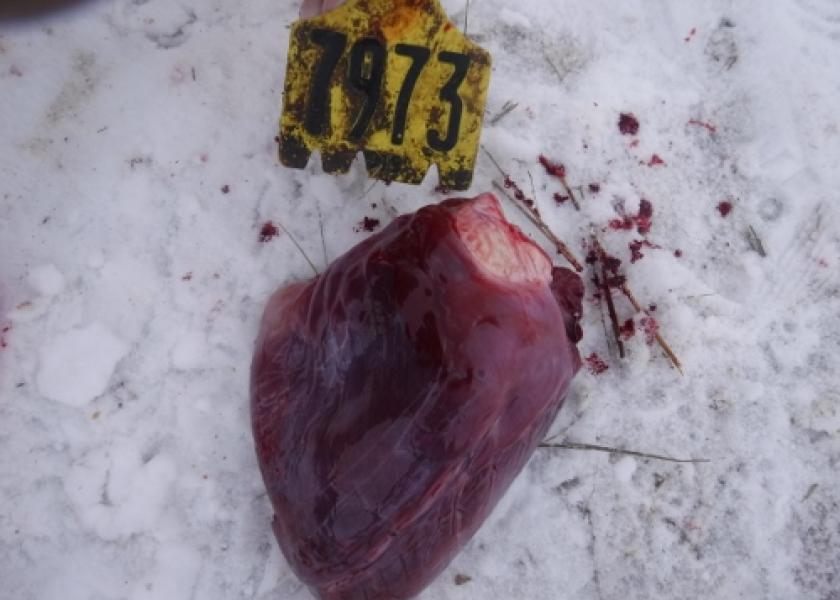 These images depict a steer calf that had been on feed for 87 days, at which time it was found dead after a period of losing weight through the winter months.
This condition, typically diagnosed in feedlot calves in cold locations, can result in severe emaciation, anorexia, and sometimes physical weakness and muscle atrophy, difficulty standing or walking and little to no external fat observed via sight or palpation. Can you diagnose what this calf died of? 
This continues our Post-Mortem Series, in partnership with Feedlot Health Management Services, Okotoks, Alberta.

Click to page 2 for the answer and from the experts at Feedlot Health Management Services.