Part 1: AABP Expands Offerings and Meets New Challenges for 2019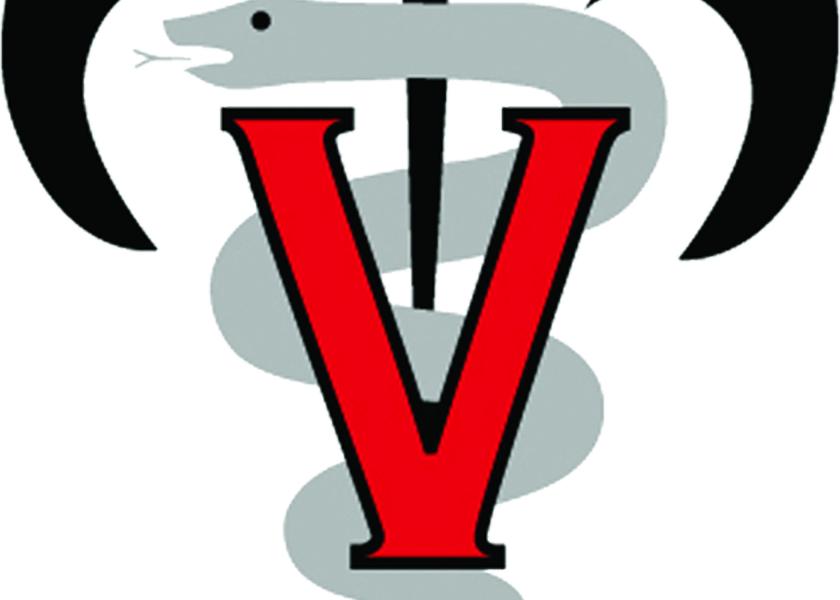 The American Association of Bovine Practitioners (AABP) had a busy 2018 developing new guidelines, putting on a first recent veterinary graduate conference, training veterinarians in practice financial analysis through USDA grants, developing new initiatives and guidelines, and hosting a successful 2018 annual conference that encouraged veterinarians to "Become Indispensable".
"The AABP Board of Directors is committed to providing valuable member resources to increase the value of AABP membership," says AABP Executive Vice President Dr. K. Fred Gingrich, II. "Pursuing RACE approval for our continuing education is our current initiative which will allow our members to be confident in the content and certification of our conference presentations." In addition, AABP is working with the Texas A&M Library to provide public access to AABP publications, and in collaboration with the Kansas State University Beef Cattle Institute, is providing conference and webinar presentations in a platform suitable to viewing and listening by busy bovine practitioners. "Our organization continues to lead the way in providing scientific, practical and practice management resources to its members," Gingrich adds.
AABP President Dr. Glenn Rogers notes several new initiatives that occurred in 2018 that will continue in 2019. "We began offering online CE as a new member service at no charge to members," Rogers says. "Through Kansas State University's Beef Cattle Institute platform, you can listen, learn and receive credit for presentations from annual conferences and our recent veterinary graduate conferences while driving down the road or in the office. This year we are also excited about our new mentorship program which will align more age-advantaged mentors and younger mentees throughout AABP. This program is meant to be a conduit for improving the successful transition and development of veterinarians early in their career."
In 2018, the AABP Genomics Committee hosted a webinar series on genomics, and plans to continue in 2019. The AABP Animal Welfare Committee is also planning to offer webinars as well.
Gingrich adds that these webinars will be submitted for RACE approval.
AABP Mentorship Program
Recent veterinary graduates often struggle with clinical skills, practice and personal issues of being a new veterinarian. AABP recognizes these issues and has developed a new mentorship program to help foster support to new graduates from more "seasoned" AABP practitioners. The purpose of the AABP mentorship program is to facilitate connections between new and recent graduates in bovine practice with experienced bovine practitioners who are members of AABP. The AABP Mentorship Program aims to improve the new graduate's connection to AABP and improve the likelihood of the new graduate's success in bovine practice.
This voluntary program will help match new AABP-member graduates for two years with a mentor who has volunteered to participate and selected as a match for the mentee. The primary benefit of this program to the mentor is to improve the likelihood of young veterinarians to continue to practice bovine medicine. It is also an opportunity for important service to the profession. The benefit to the mentee is they are able to have another source of advice and information within the profession, not necessarily in their own practice or geographic region.
Potential mentors and mentees must be AABP members, and can apply and find out more information at http://aabp.org/members/password.asp?page=http://aabp.org/jobs/mentorship/Default.asp?. You must log in to the website to access the information.
AABP Practice Analysis Workshops
The AABP Veterinary Practice Sustainability (VPS) Committee received a second USDA National Institute of Food and Agriculture (NIFA) grant for over $200,000 to fund attendance for recent veterinary graduates for the AABP Manage Your Rural Practice for Success Workshops, and to perform a human resources management needs survey of the AABP membership. This grant comes on the heels of a similar grant AABP received in 2016. The upcoming workshops will be three days each over two years and include human resources management issues.
VPS Committee Project Leader Dr. David Welch says, "A recurring situation we encountered in the previous two-day workshops was that there is little human resources management being practiced in many of our members' practices. You can have the greatest ideas in the world, and financial resources to implement those ideas, but if you do not have a cohesive workforce team, you will likely fail."
As with the previous workshops, the purpose is to enable recent food-animal and mixed-animal veterinary graduates to understand practice finances and successfully manage and grow their business by analyzing cash flow, using value propositions to assess client needs, learn about practice financing and valuation, market new services and use partial budgeting for current and potential services.
Welch notes that feedback from previous workshop attendees indicate the workshops are having significant impact. "Attendees are implementing strategic planning to deal with the stressful environment where we find ourselves," he says. Evidence of the success is exemplified by one of the workshop attendees who stated, "This workshop is a great resource for veterinary practice owners and potential owners to gain knowledge on practice management."
AABP Food Animal Educators Task Force
At the 2018 AABP Annual Conference, a Food Animal Educators Symposium was held, resulting in the formation of a new AABP Food Animal Educators Task Force which will be populated by veterinary school faculty and practitioners. The primary objective will be to provide input or guidance to food animal educators and veterinary college administrators regarding competencies expected of new veterinary graduates by AABP members. The ultimate goal is to evaluate the role of AABP in serving practitioners and producers and to improve the competency of veterinary graduates.
The task force is charged with creating AABP-approved guidelines on externships for students, practitioners and colleges of veterinary medicine; create a database of opportunities for students at other colleges of veterinary medicine; identify competencies (skills, knowledge and aptitude) required of new graduates entering bovine practice; and evaluate the need for additional task forces to address specific goals or problems the task force identifies.
AABP Raised-Without-Antibiotics Position Statement
Raised-without-antibiotics (RWA) programs for cattle production have become increasingly popular with consumers. However, when an animal in one of these programs needs antibiotic treatment for an illness or injury, they typically cannot stay in this type of marketing program. "As this segment of the cattle industry develops, producers and processors have looked to the bovine veterinary community for guidance on structuring these programs to both meet the needs of consumers as well as the cattle in our care," says Dr. Brandon Treichler, chair of an AABP task force that addressed RWA programs from a cattle care standpoint and created an AABP position statement in March of 2018.
The task force was formed to determine the need for AABP to have a position statement on what animal care and health factors are critical components of programs that raise cattle without antibiotics, and make recommendations on what would constitute planning for and providing of care for ill or injured animals in RWA programs as is done for cattle raised in conventional systems.
"Animal welfare is one of our primary obligations as veterinarians," says AABP Past President Dr. Mike Apley. "We are not making any kind of statement as to the acceptability of these programs, but rather how veterinarians can best work with producers in RWA programs to ensure animal welfare is at the forefront. Supporting our clients in the husbandry of their animals is very important to us."
The AABP Raised-Without-Antibiotics position statement can be found at http://aabp.org/Resources/AABP_Guidelines/AABPrwaPSfinal.pdf.
Preventing Ceftiofur Residues
In 2018, the AABP Committee on Pharmaceuticals and Biologics created a one-page document outlining how and why veterinarians and their producers can prevent violative tissue resides from ceftiofur. Over the past six years,  violative tissue residues have decreased, including those from ceftiofur, but it is the number one drug causing violations currently in cull dairy cows. This document is a members-only resource that can be found after login at www.aabp.org under the Home then Committees tab on the Pharmaceuticals and Biologics page.
AABP Foundation
The AABP Foundation is an integral part of its mission to serve society as leaders in cattle health, welfare and productivity. AABP Foundation Chair Dr. Virginia Fajt says, "The AABP Foundation continues our important work in supporting scholarships and funding clinically relevant research about bovine medicine. The scientific knowledge generated by these studies is applied by practicing veterinarians to their medical decision-making."
                The two 2018 AABP Foundation Competitive Research Grant recipients were:
Dr. Matthias Wieland, Cornell University, "A controlled trial assessing the effect of two different drying off protocols on the risk of new intramammary infection and well-being in dairy cows."
Dr. Elizabeth Homerosky, Veterinary Agri-Health Services, Alberta, Canada, "Impact of meloxicam on IBR, BRSV, PI3, and coronavirus titers when administered concurrently with a modified live respiratory vaccine in abruptly-weaned beef calves."
In 2018, the AABP Foundation again partnered with the Hoof Trimmers Association to fund a hoof health project as well. The recipient was:
Dr. Sarah Wagner, North Dakota State University, "Topical salicyclic acid treatment of digital dermatitis in dairy cows: Drug residues in milk and clinical efficacy."
In addition to the research awards, the AABP Foundation sponsored the first clinical forum at the 2018 AABP annual conference on estate planning. The AABP Foundation will also play a more integral role in managing the charitable functions of AABP. All scholarships, externship grants and education grants will be administered by the AABP Foundation which will bring more recognition to the work of this important organization. The Amstutz Scholarship Fund will be administered and managed by the AABP Foundation which brings the Foundation funds over the $1 million mark for the first time in its history. Find out more about the AABP Foundation, including a link to donate, at http://foundation.aabp.org/.  
Part two of this series will outline the upcoming AABP Recent Veterinary Graduate Conference, report on the 2018 Annual Conference and preview this year's Annual Conference coming in September in St. Louis, Mo.